A disciplinary note interface is where a school wants to address a student's behavior. it consists of 2 parts: Documents and Reports.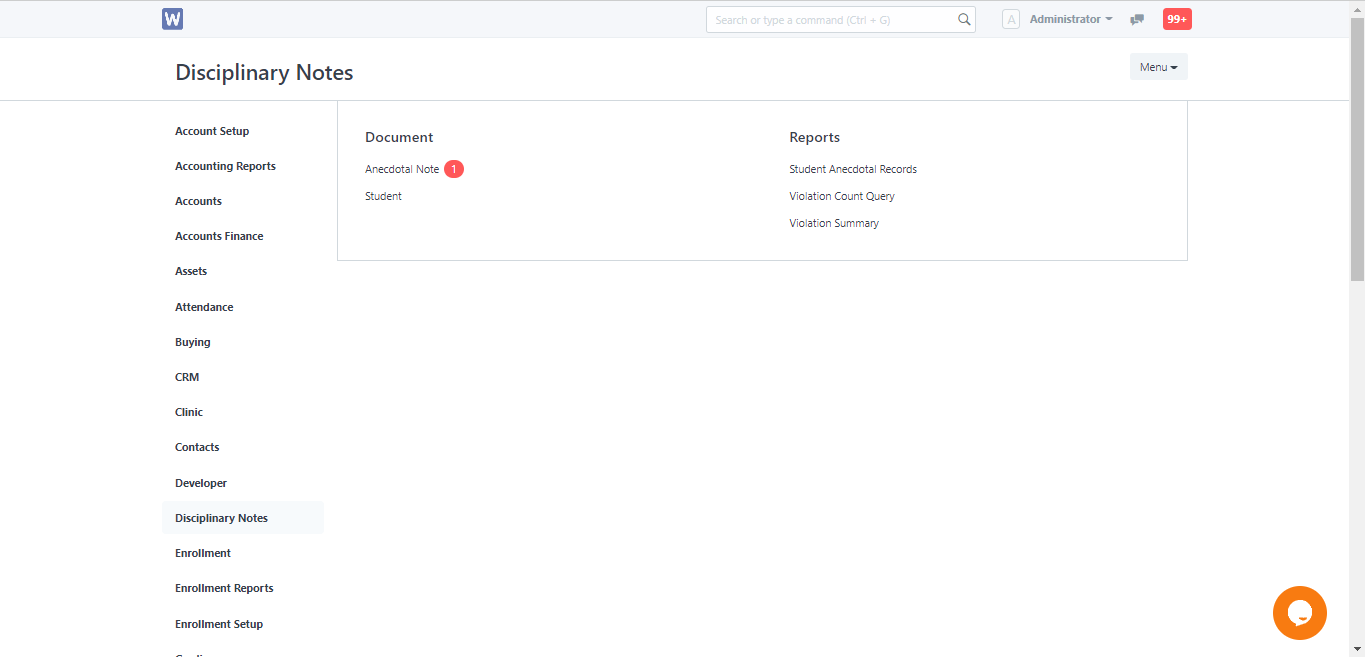 Documents
Documents are the collection of anecdotal notes and students' information.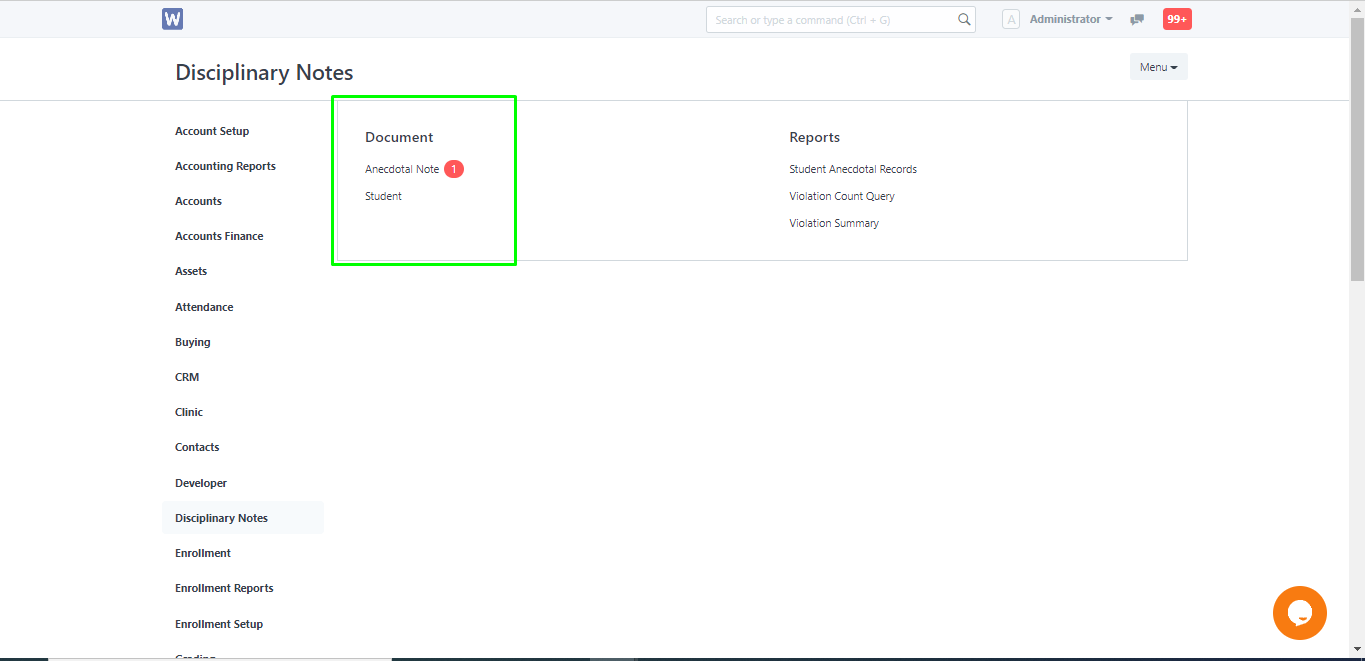 Anecdotal Notes
Anecdotal notes are used to record specific observations of individual student behaviors, skills, and attitudes as they relate to the outcomes in the program of studies.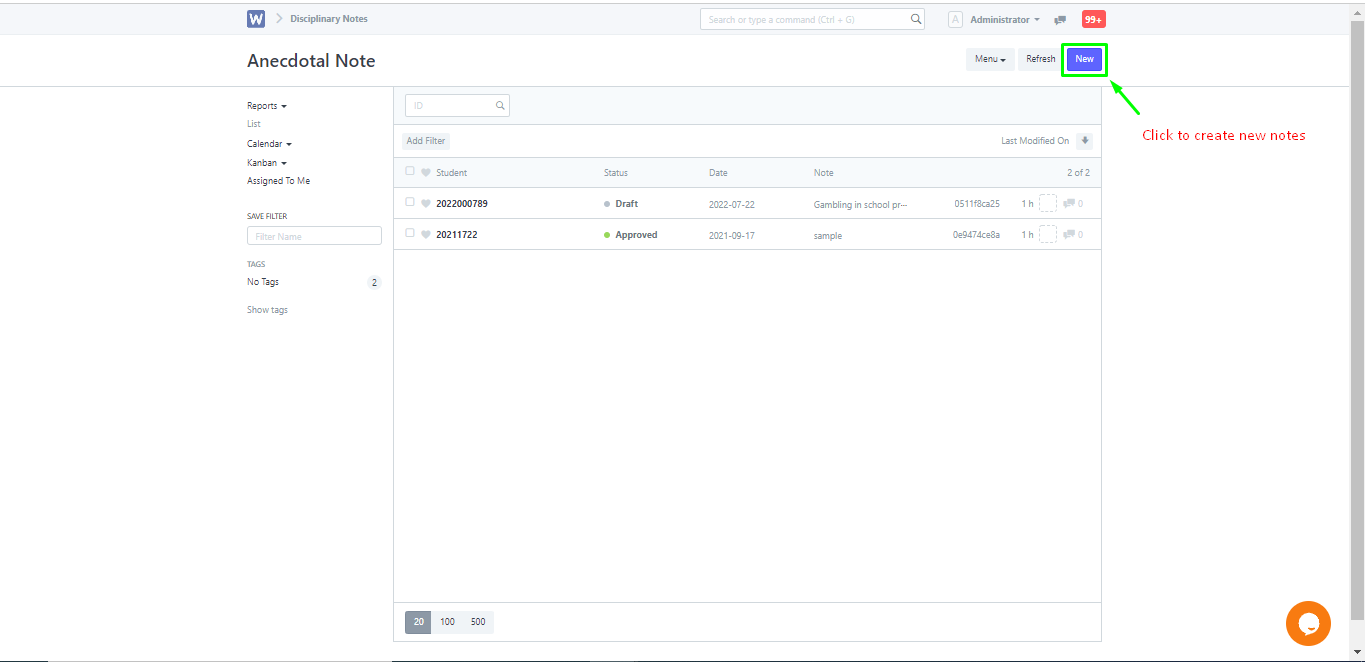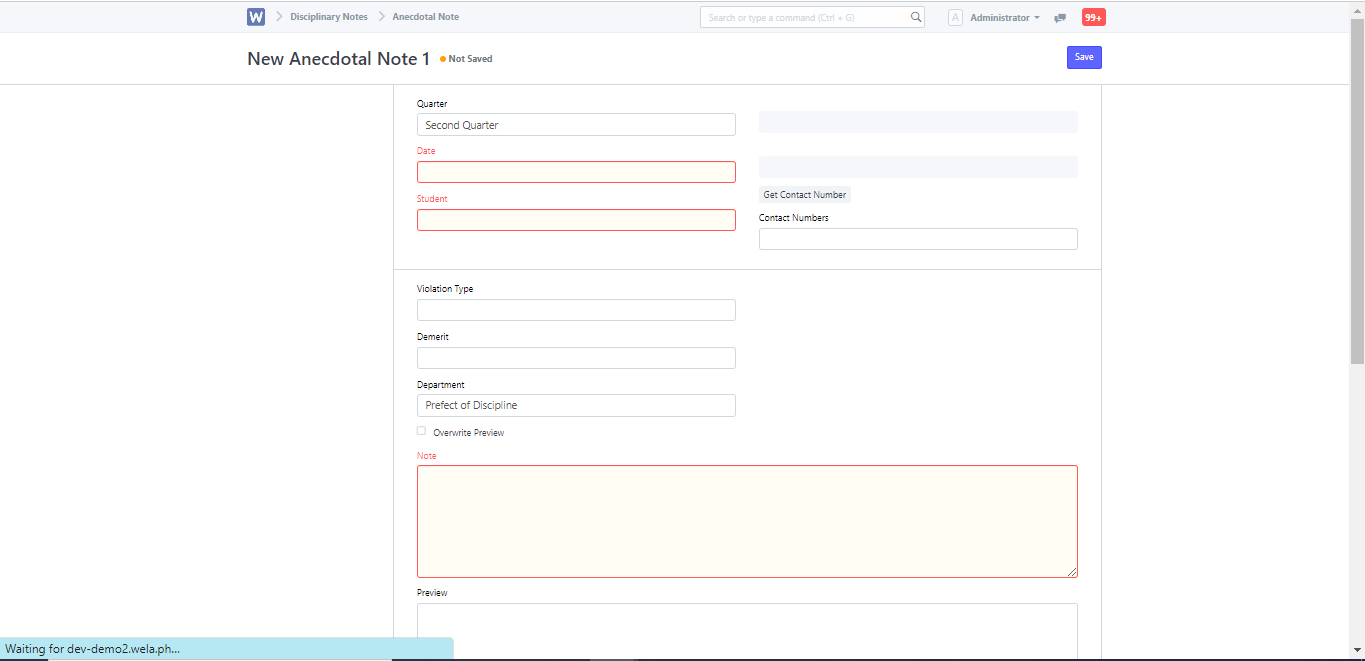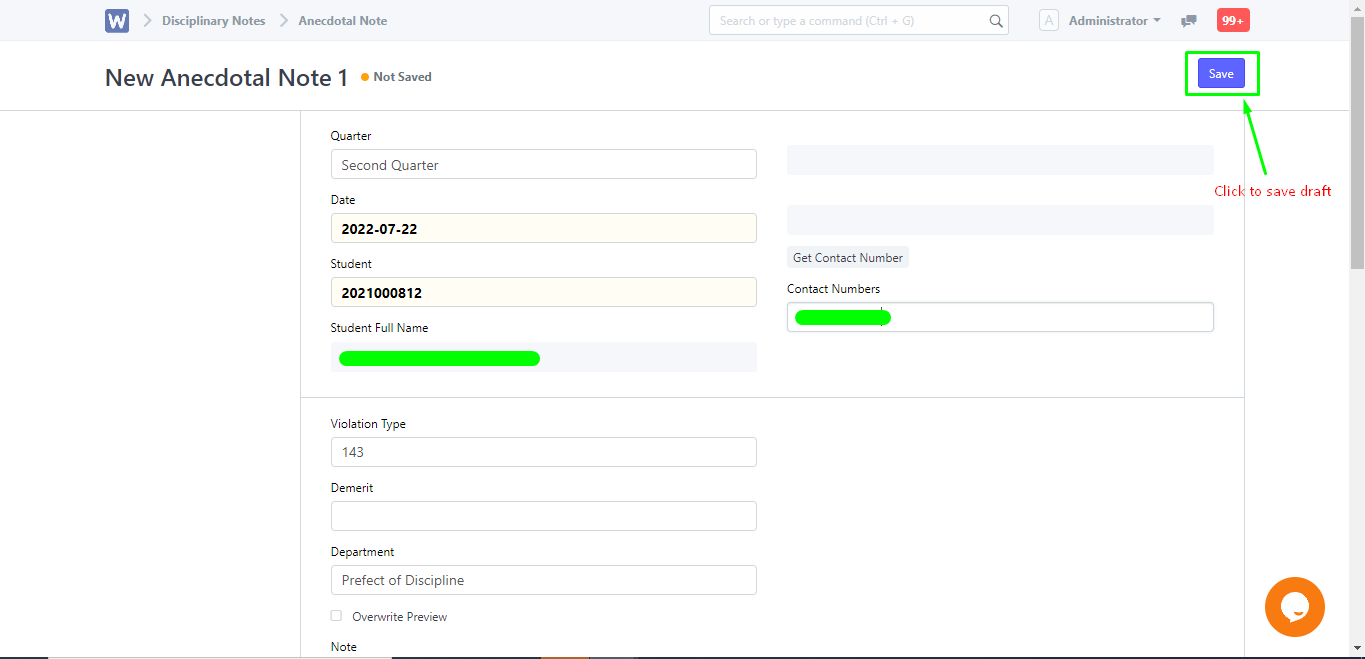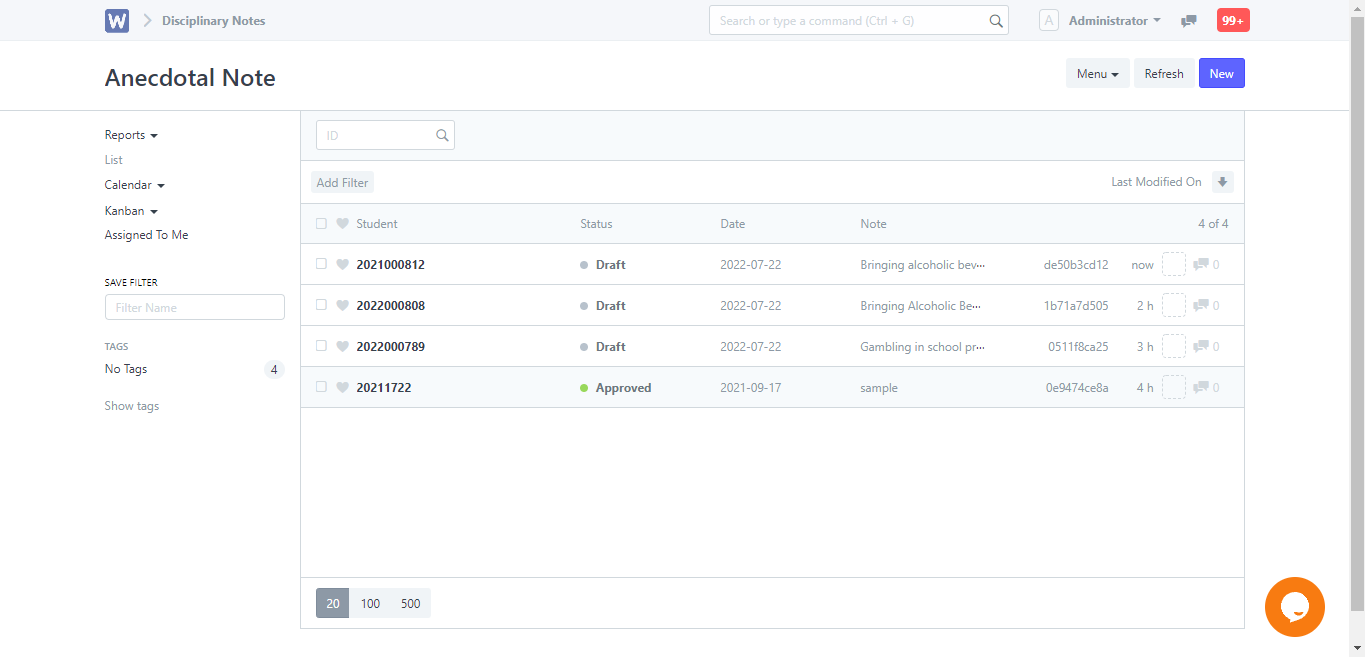 Student
Search for the students to view their information.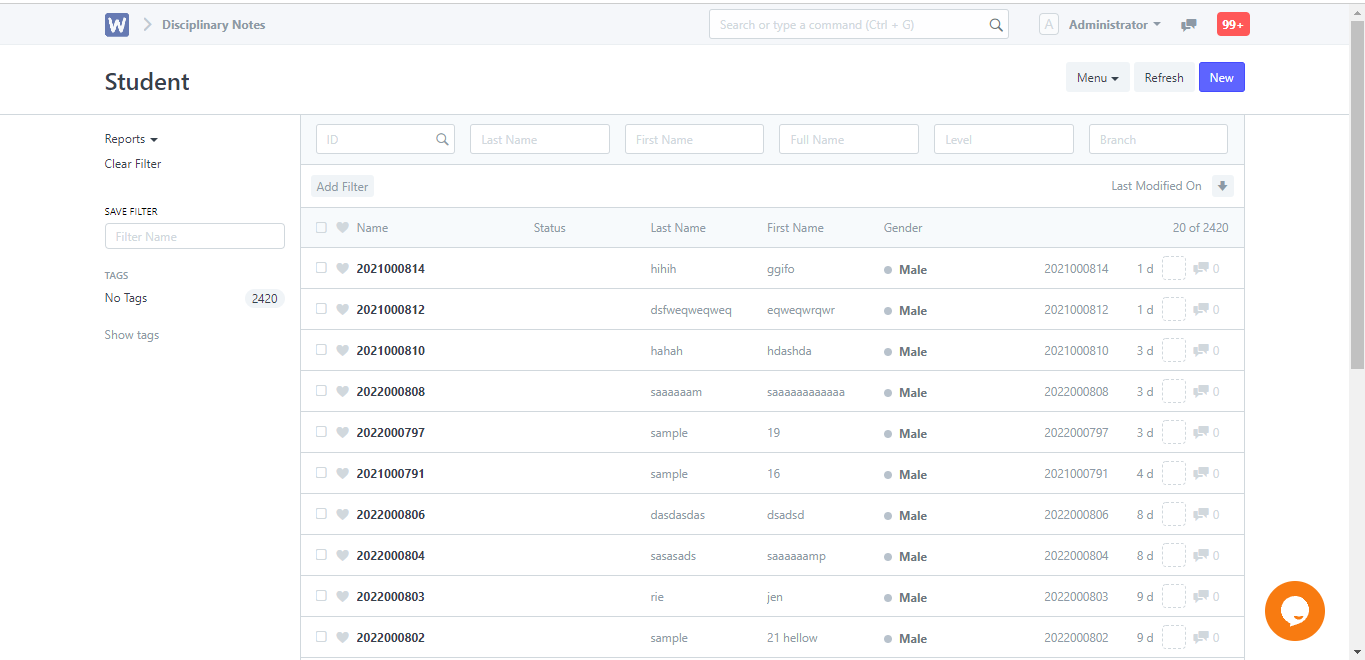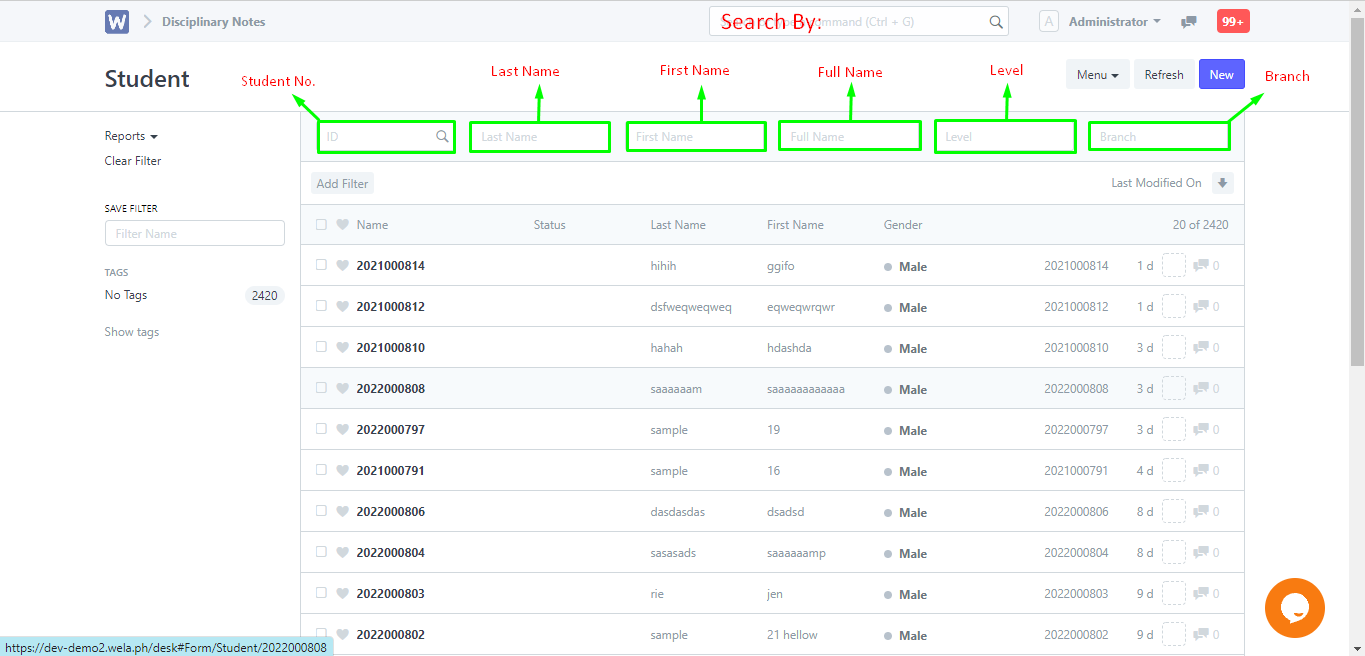 Reports
Reports are the collection of students' violations in school. It consists of Student Anecdotal Records, Violation count Query, and Violation Summary.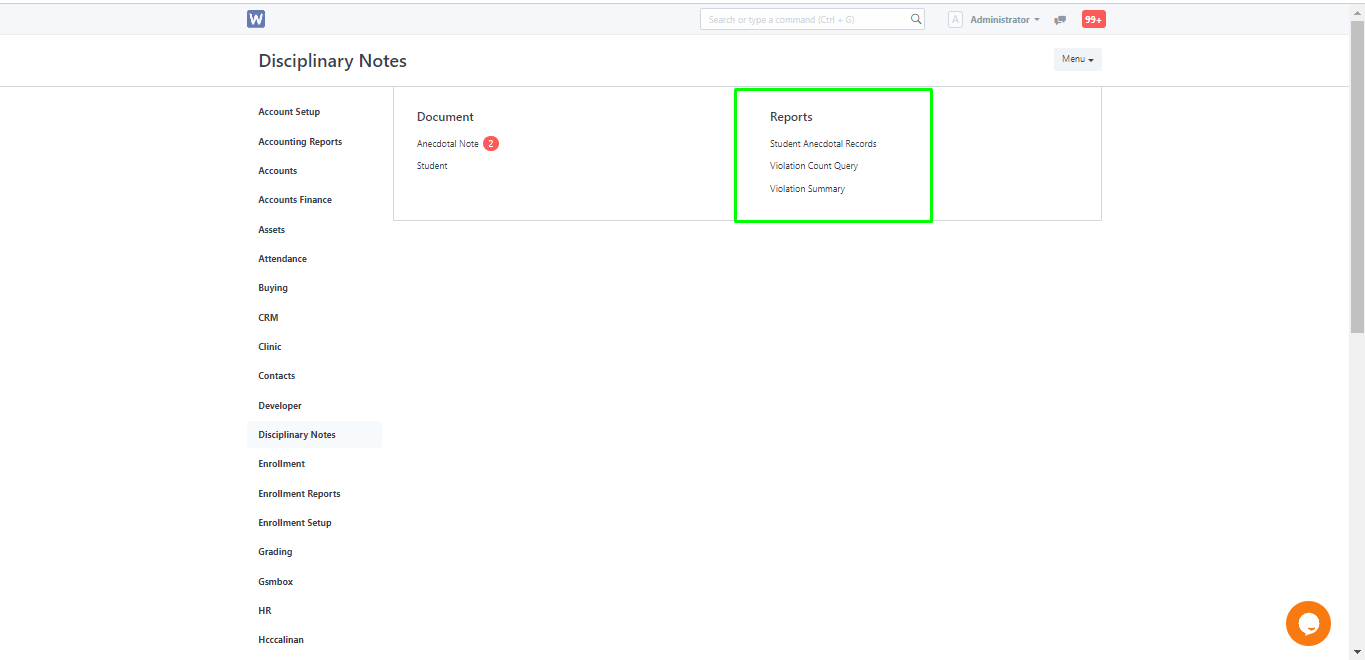 Student Anecdotal Records
Student Anecdotal Records keep a detailed record of the student's specific behavior. It helps you determine what violation involves and the count of demerits accumulated.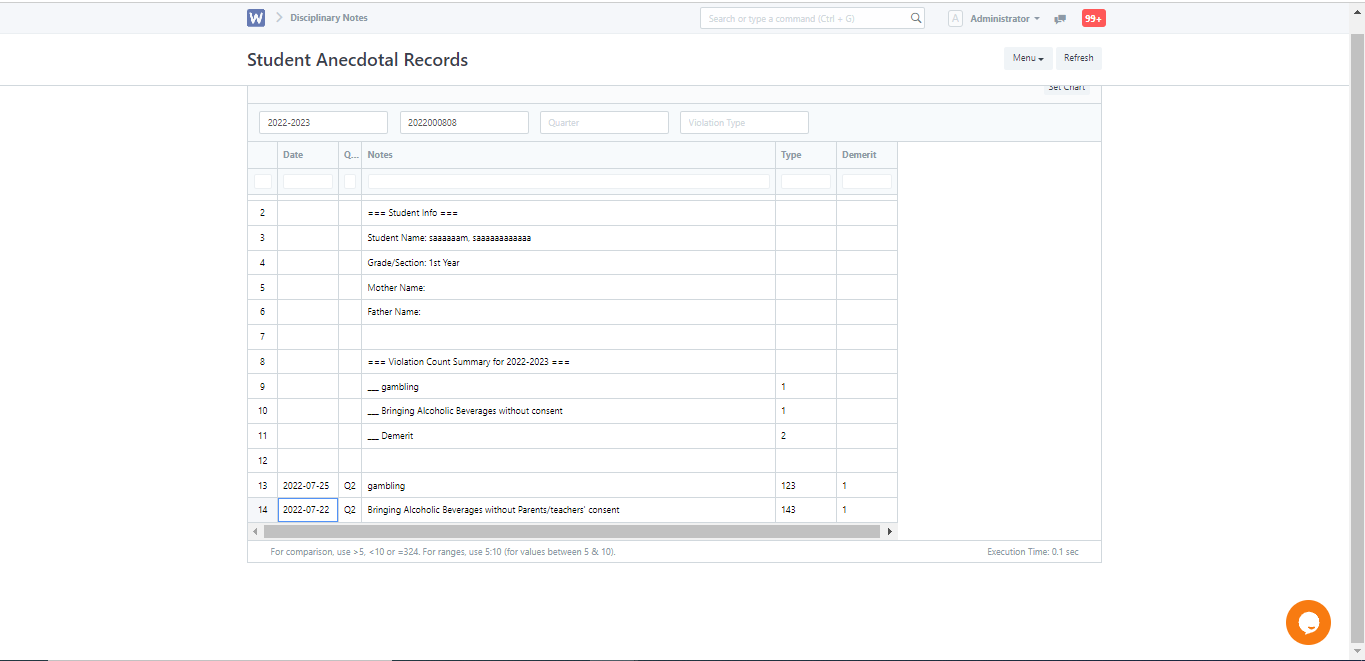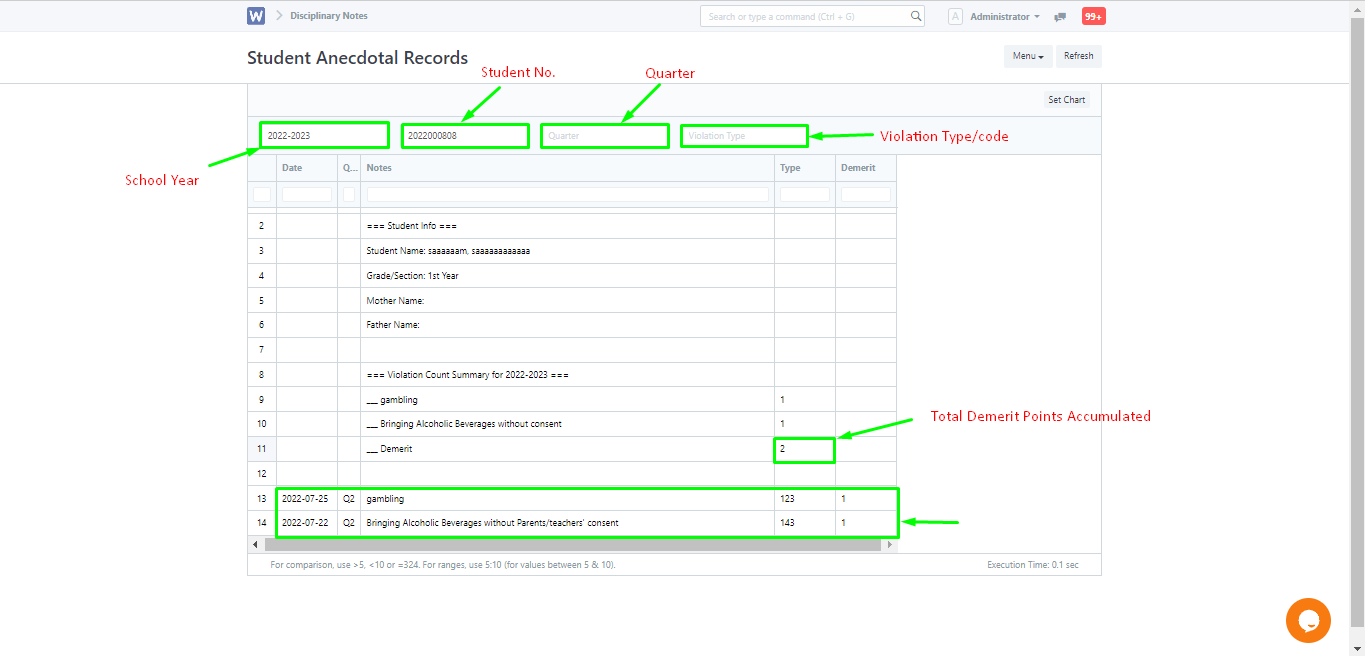 Violation Count Query
Violation Count Query determines students involved in a specific violation and counts the number of times they did in that violation.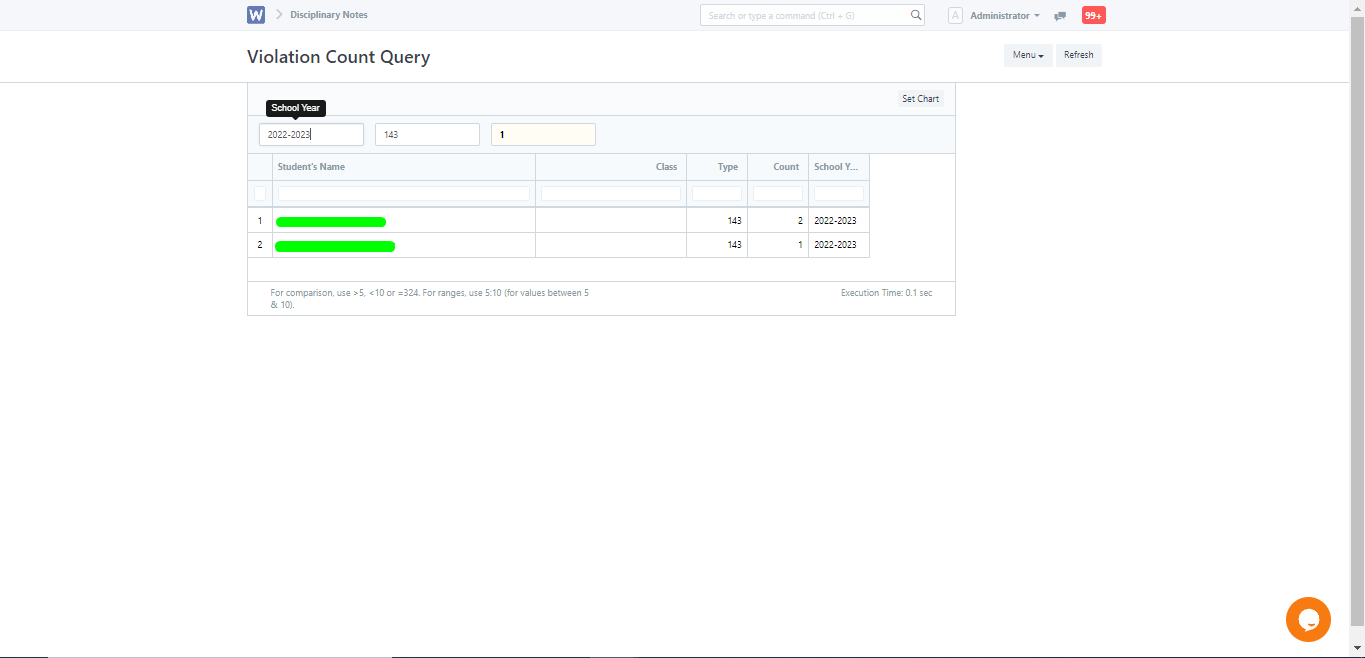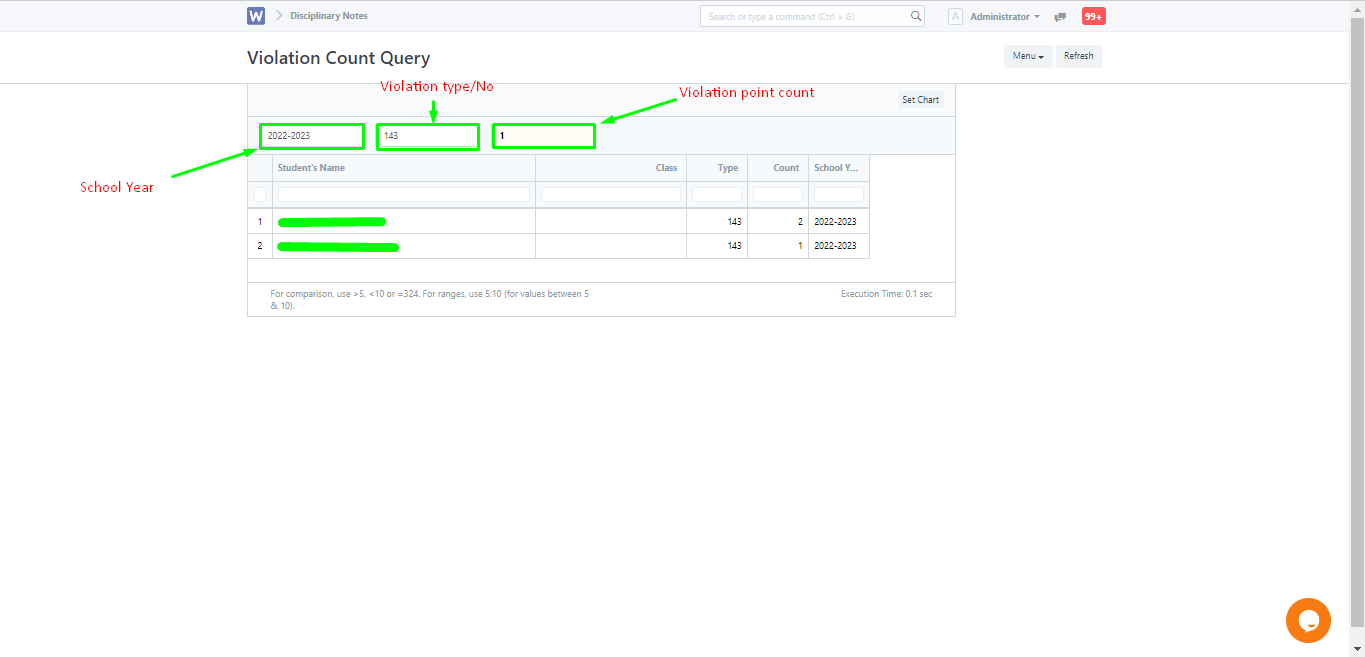 Violation Summary
Violation Summary summarizes all students involved in violation within a specified school year and quarter/semester. The user can view their violations and the total number they accumulated.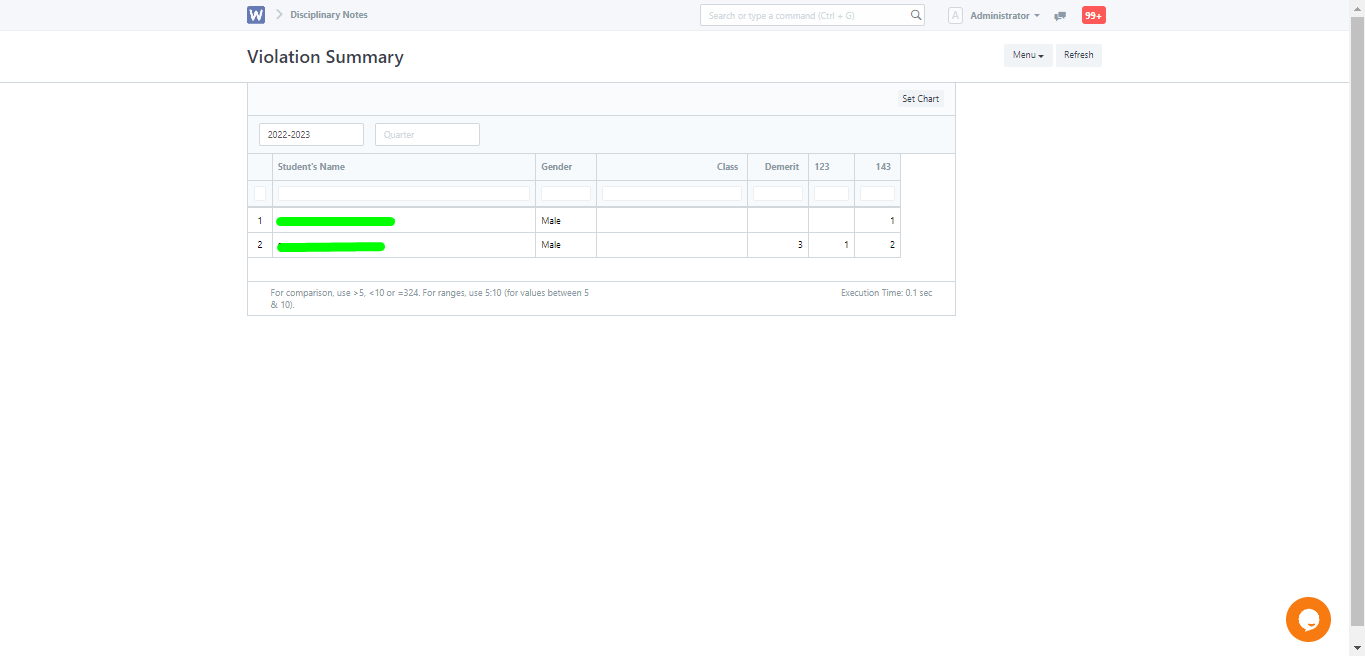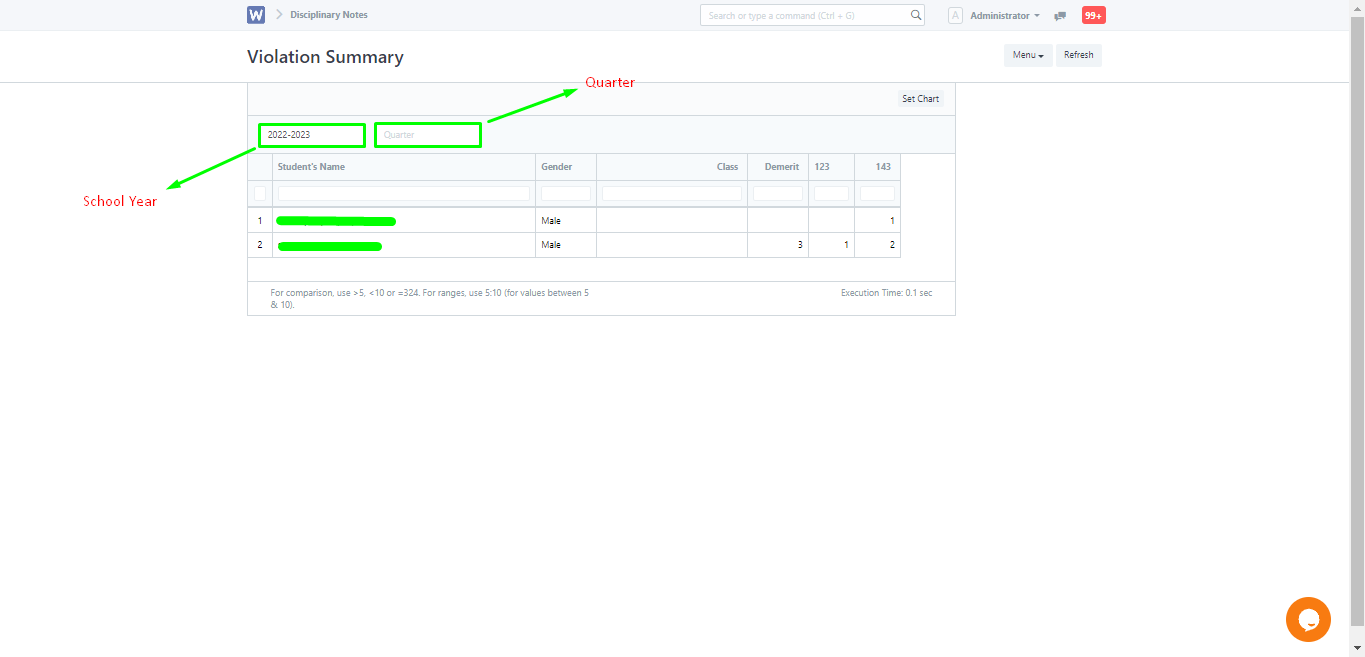 Who has access?
Administrator
Guidance Councilor