On your school portal, search for Sectioning WC List in the search bar above.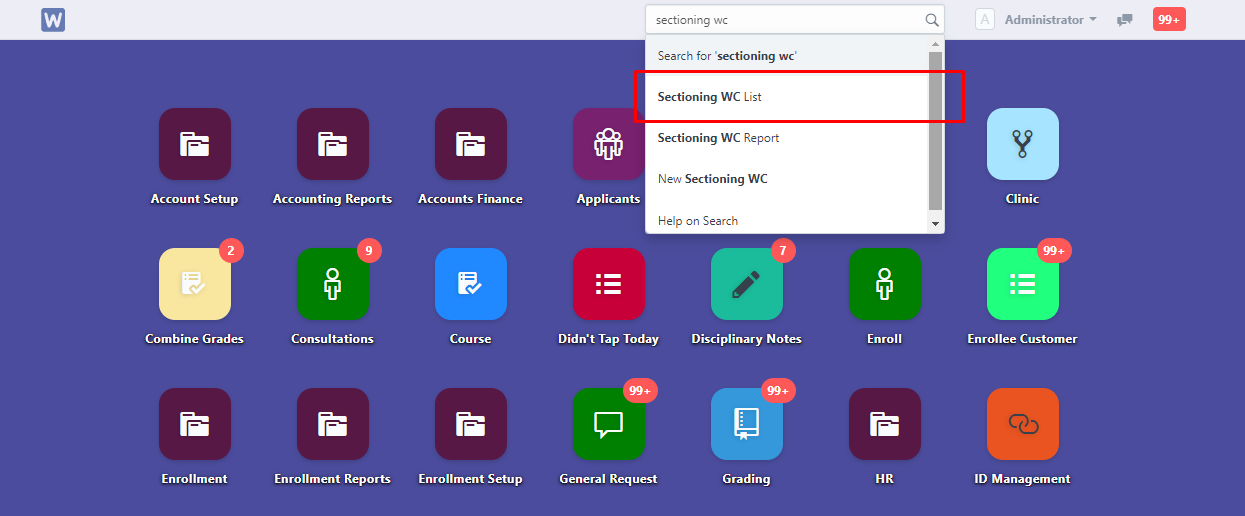 You will then be directed to this page, click whatever section you wish to assign a teacher to.

Under the subject table, click the highlighted icon of the subject you want the teacher to be assigned to.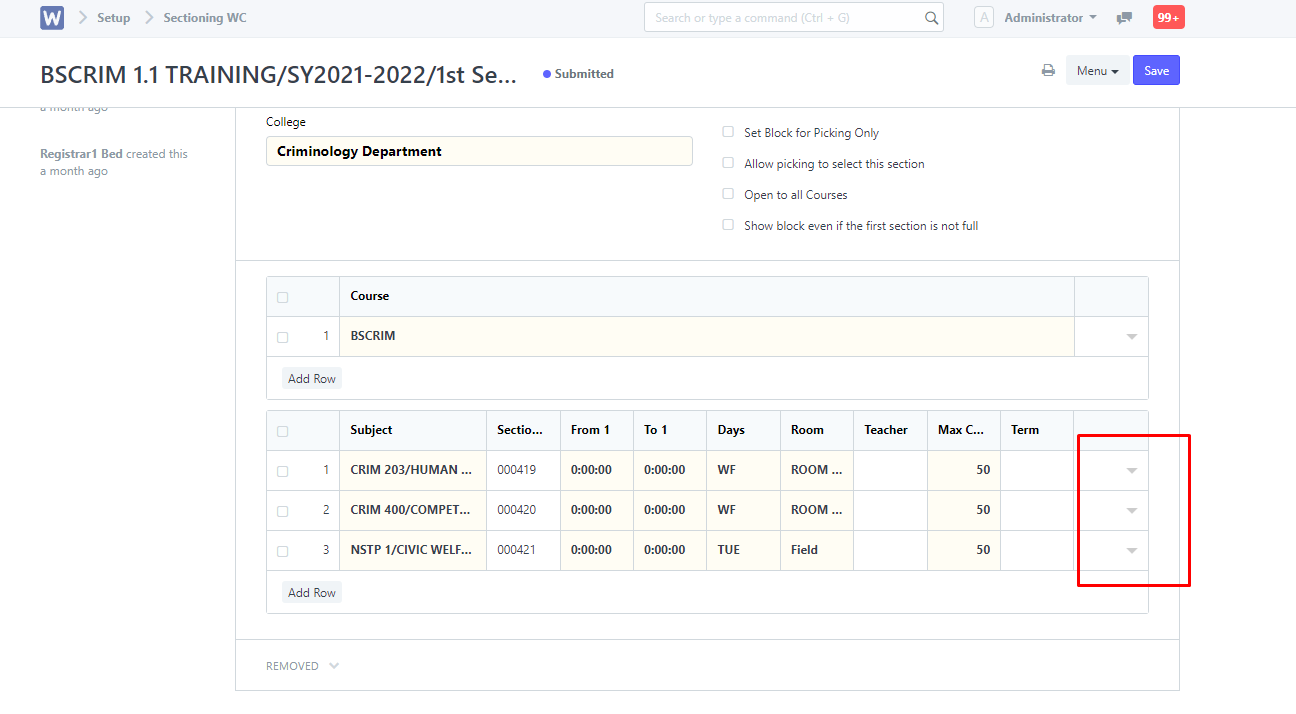 After clicking the icon, find the "Teacher" box and enter the name of the teacher.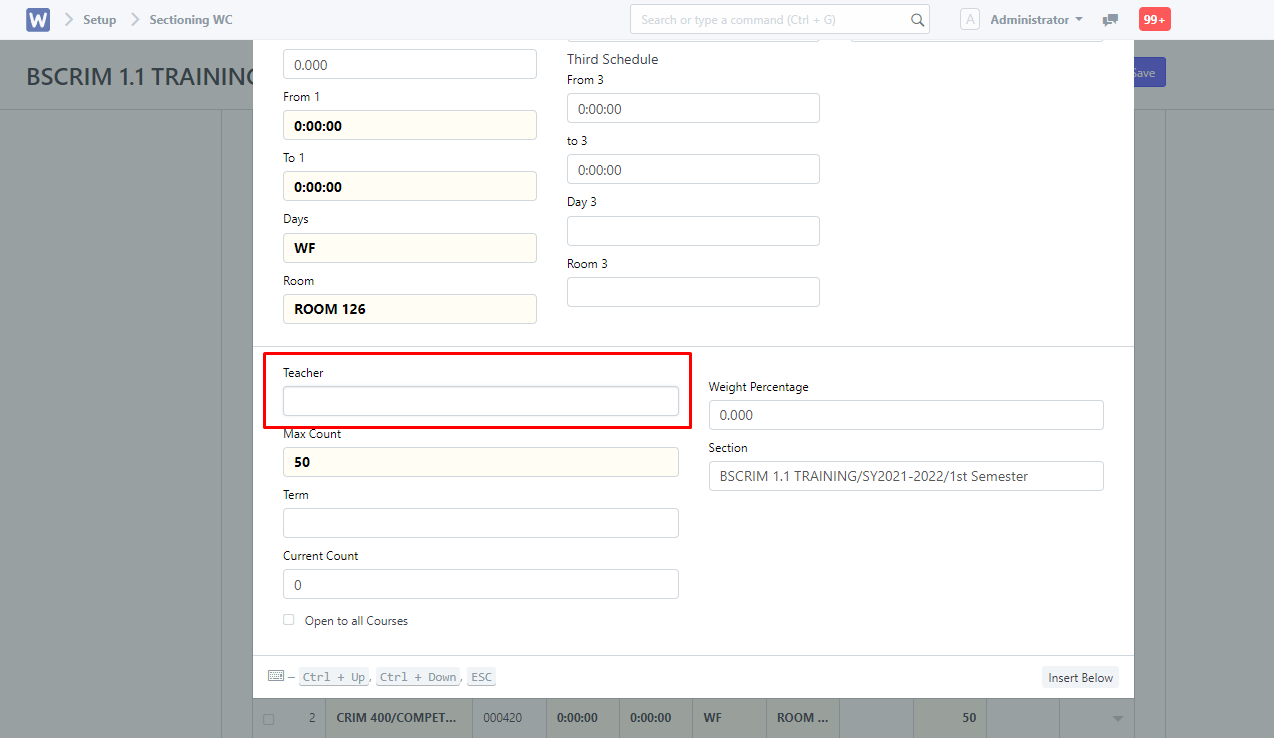 You can then click "Save" to apply changes.