Step 1: Click Enrollment Icon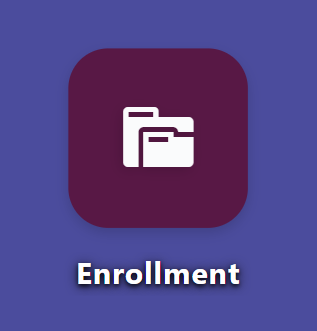 Step 2: Click Enrollment Count under College Reports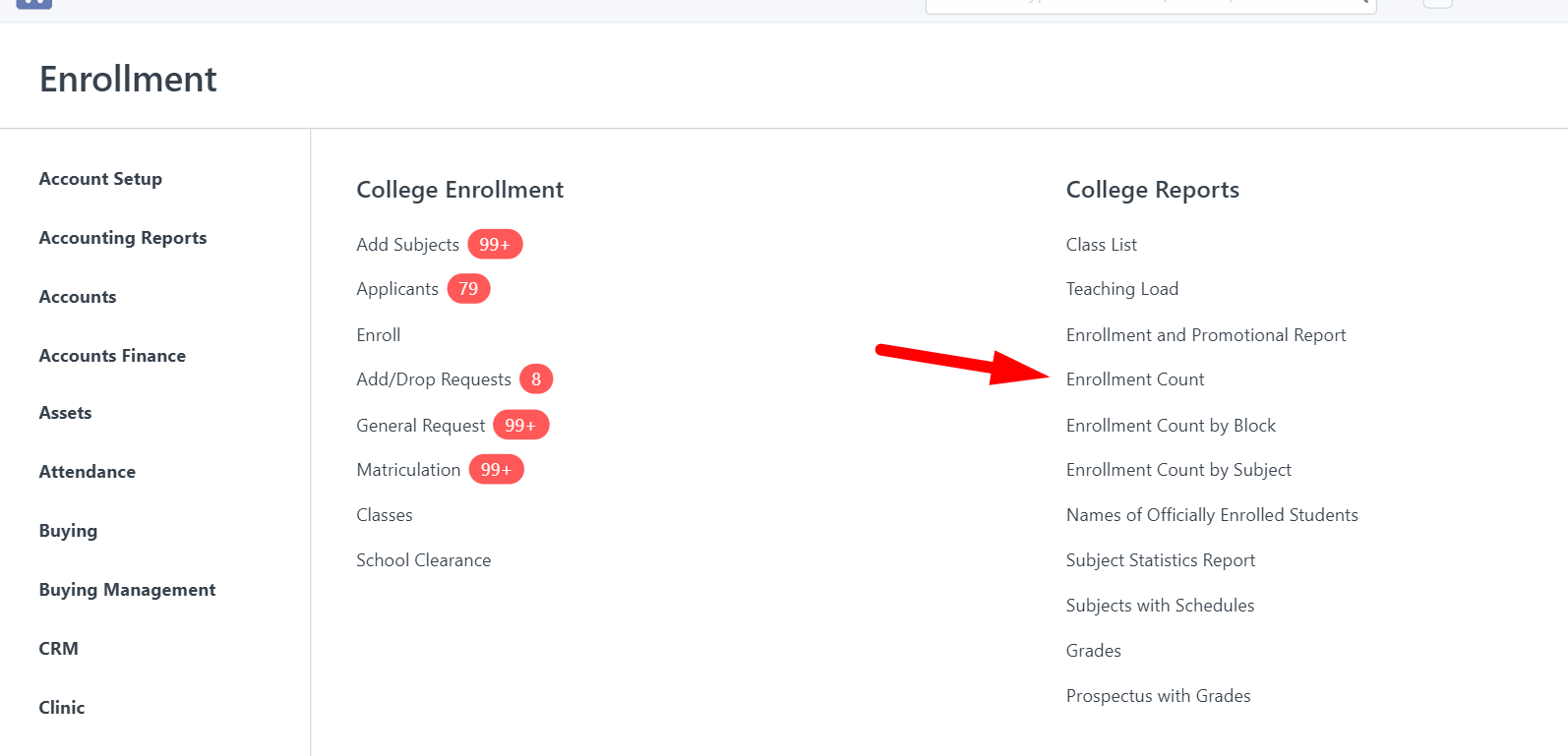 Step 3: Filter the School year, Semester, and Source (Enrollment Ledger or Matriculation). The Source will be the basis for getting the count for the number of enrolled students.

Step 4: You can filter the report by Date, Course, and College. By selecting the By College checkbox, you may also obtain an overview of enrollees by department.

Step 5: Enter your preferred letterhead into the filter to add letterhead. To view the layout, click Menu, then Print.

Step 6: Select Orientation and click submit. Press Ctrl+P to print