Enrollment is the process of application of students to school. Students can be varied either new, transferee, or old. For college students, it involves College Enrollment and College Reports. While Basic Education involves Basic Education Enrollment and Basic Education Reports.
For the Basic Education step-by-step enrollment procedure click here.
For the Higher Education (College) step-by-step enrollment procedure click here.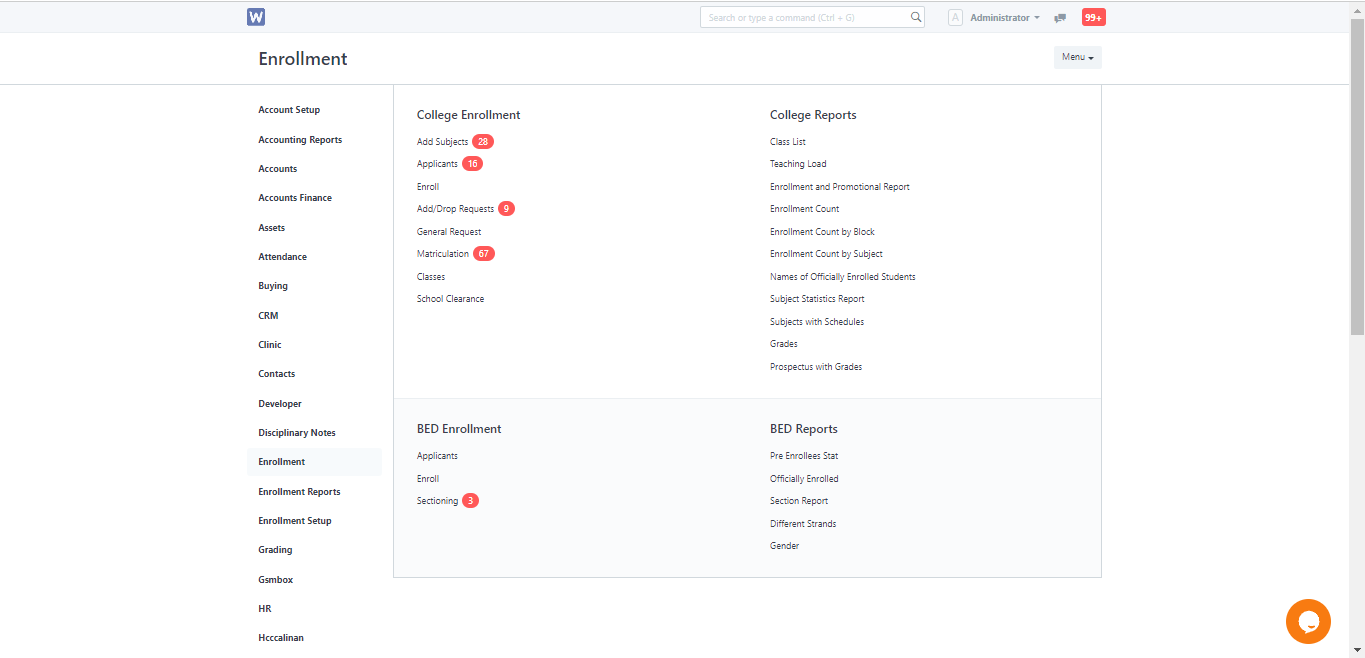 College Enrollment
College Enrollment is the process of applying college students to school. College enrollment is a much more complicated process than Basic Education because of the course and subject distribution for each student.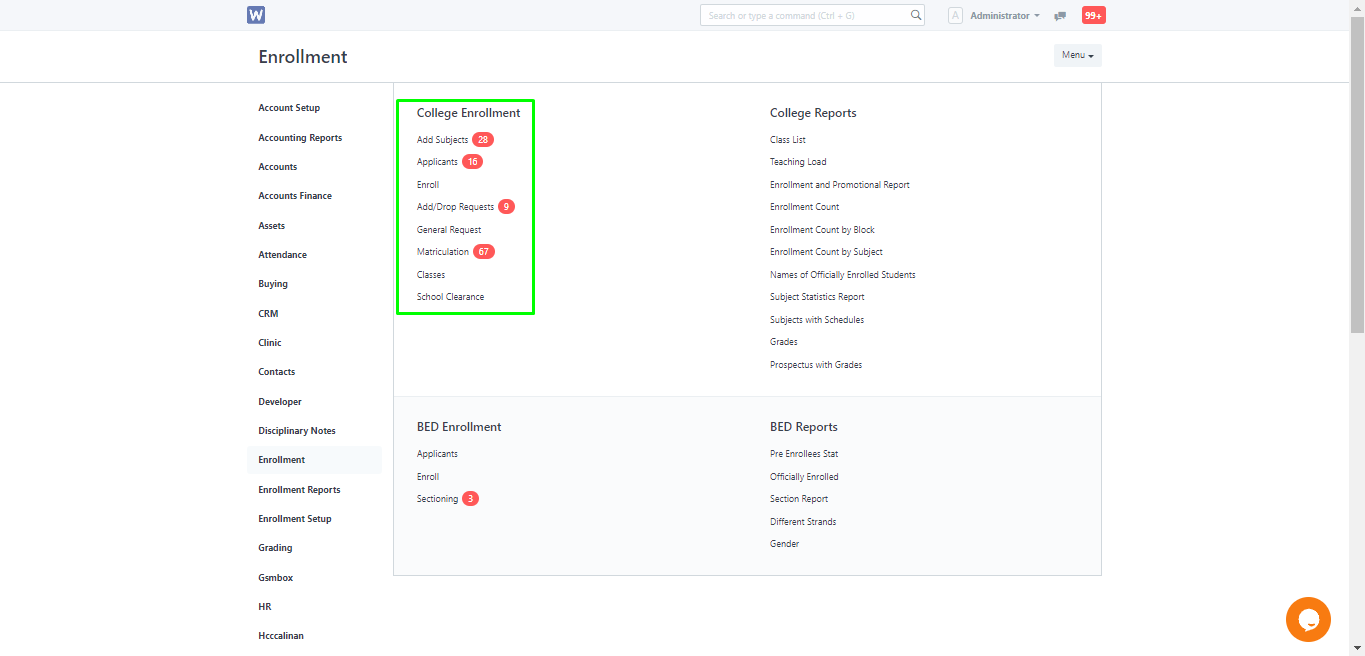 Enrollment Ledger
Users can now choose what school year and semester they can enroll a student.
These steps are for schools that opened multiple School Years and Semesters for their enrollment.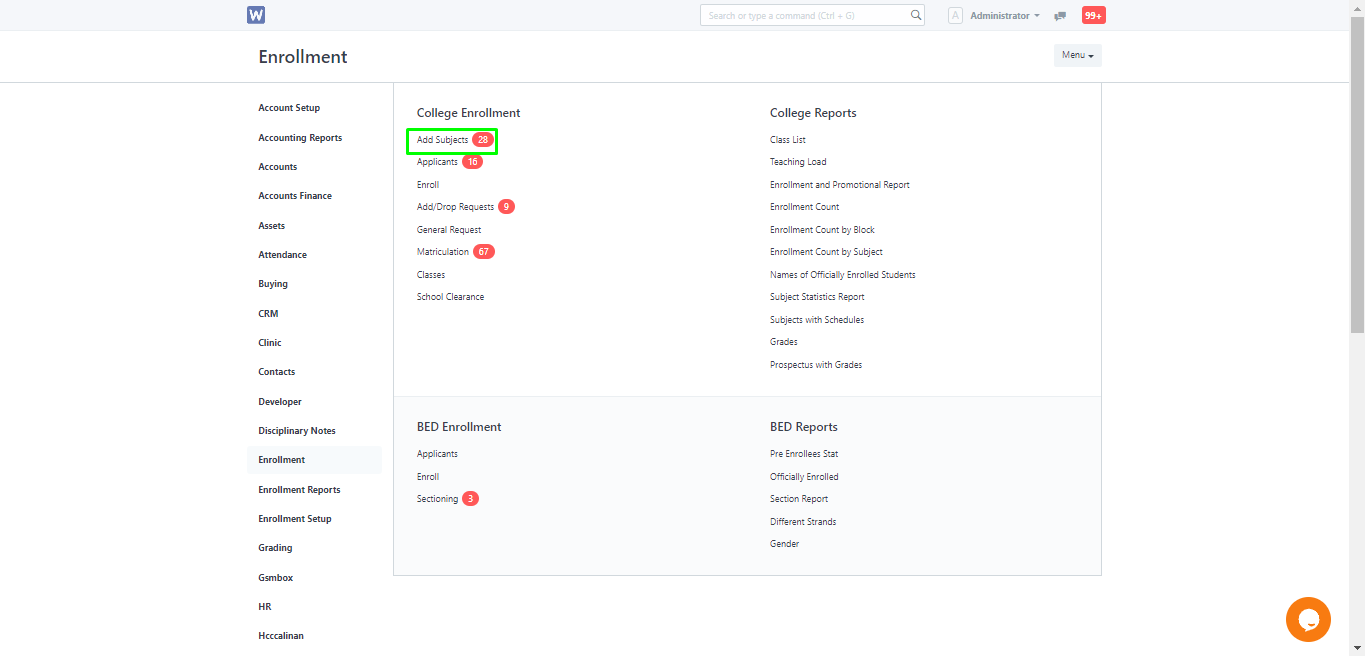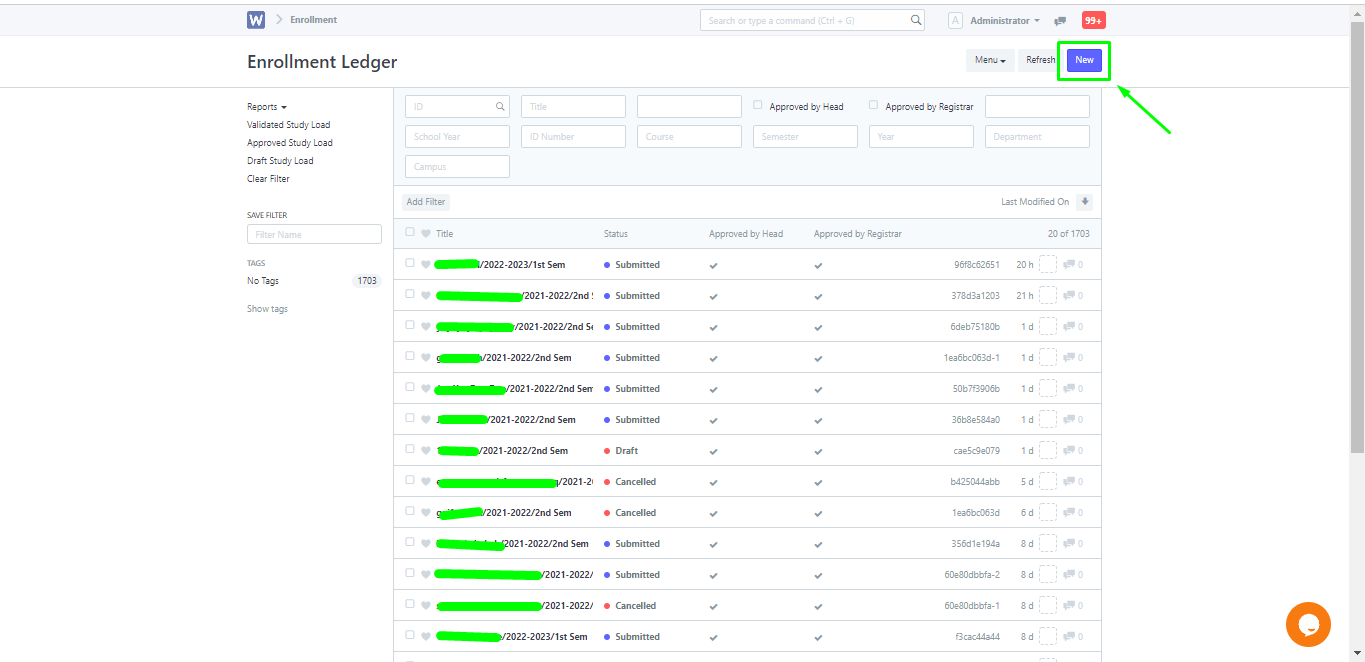 For steps in creating a new enrollment ledger click the link below: Applicants/College Pre-Enrollment
Students enlisted in Pre-Enrollment to register and acknowledge by the school. It is the first step in enrollment.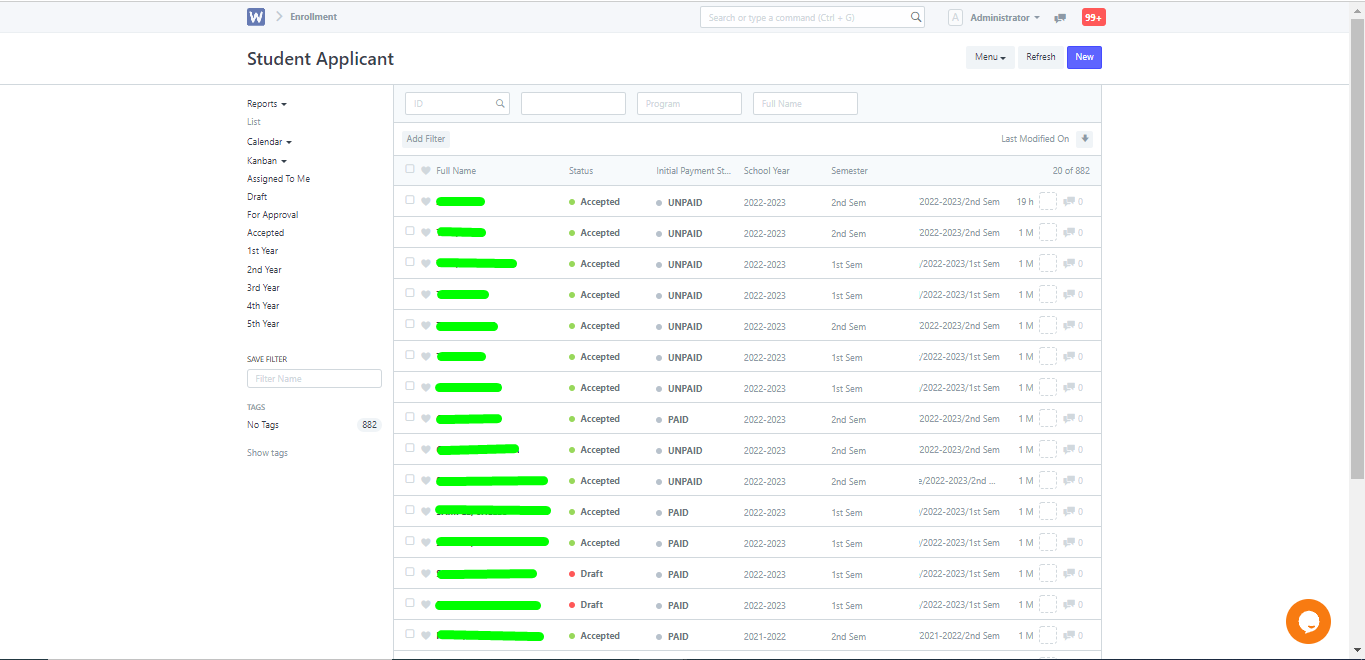 Click "New" to register a new student.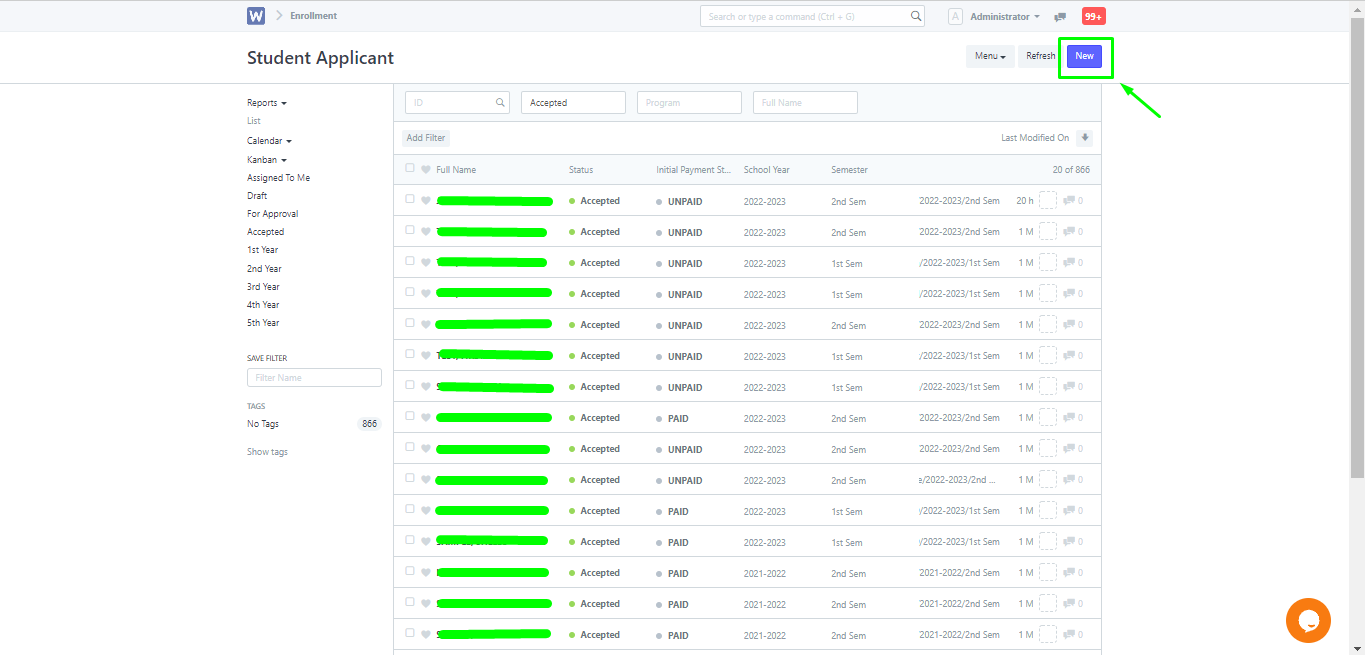 Enter the required fields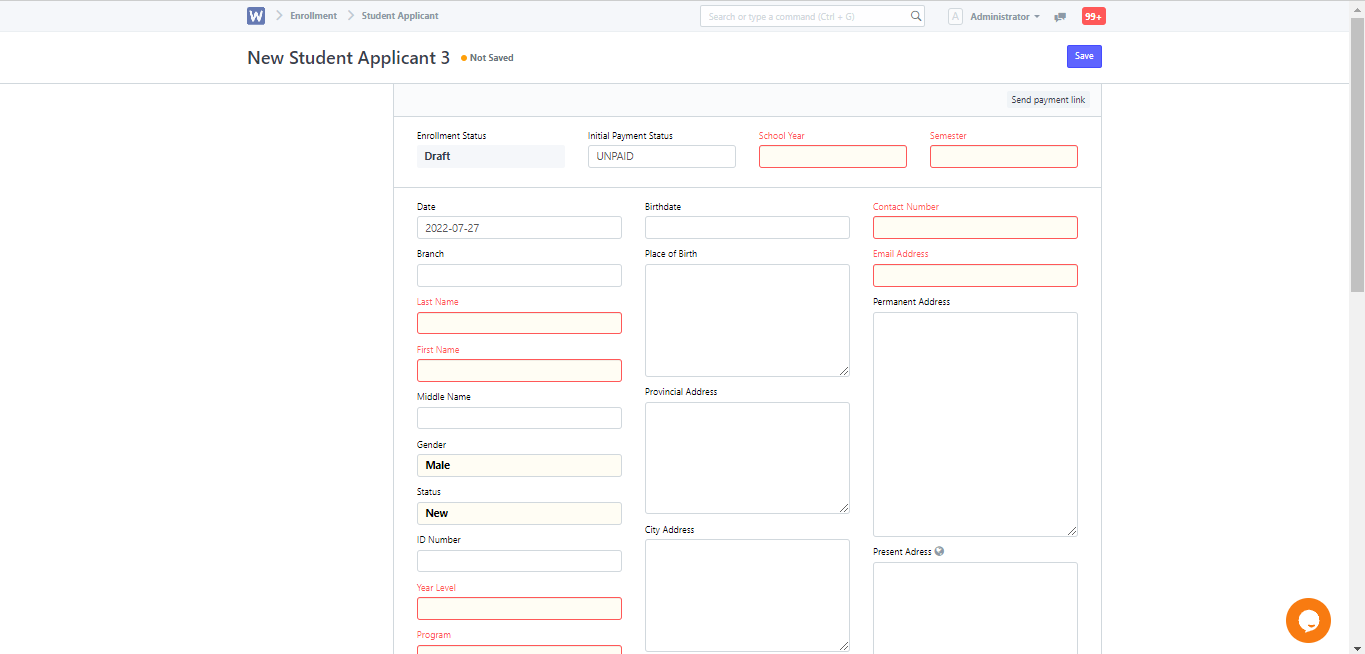 Enrollee WC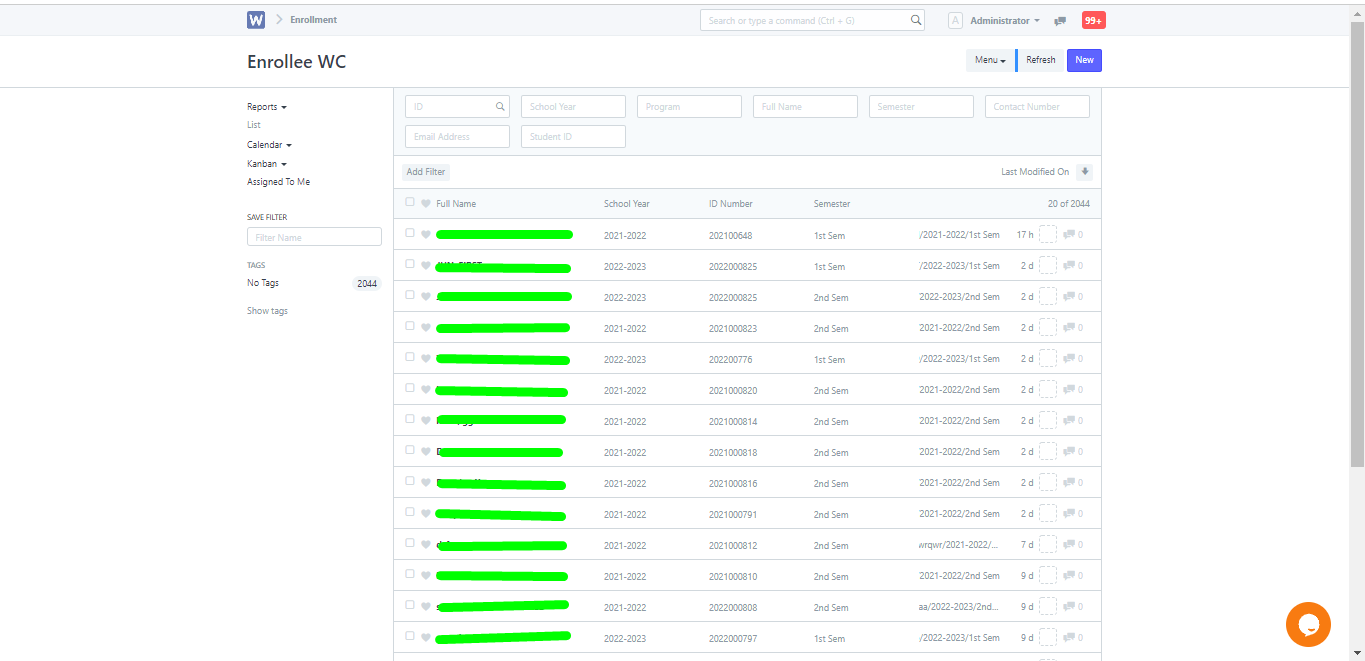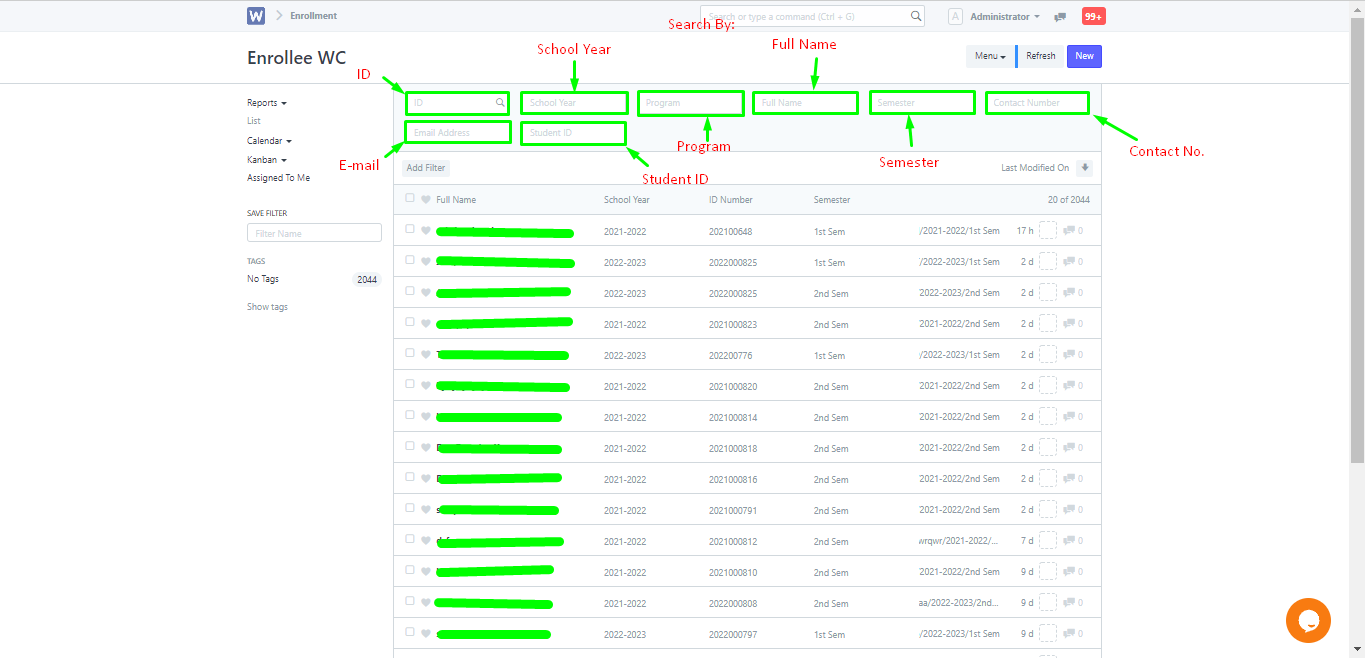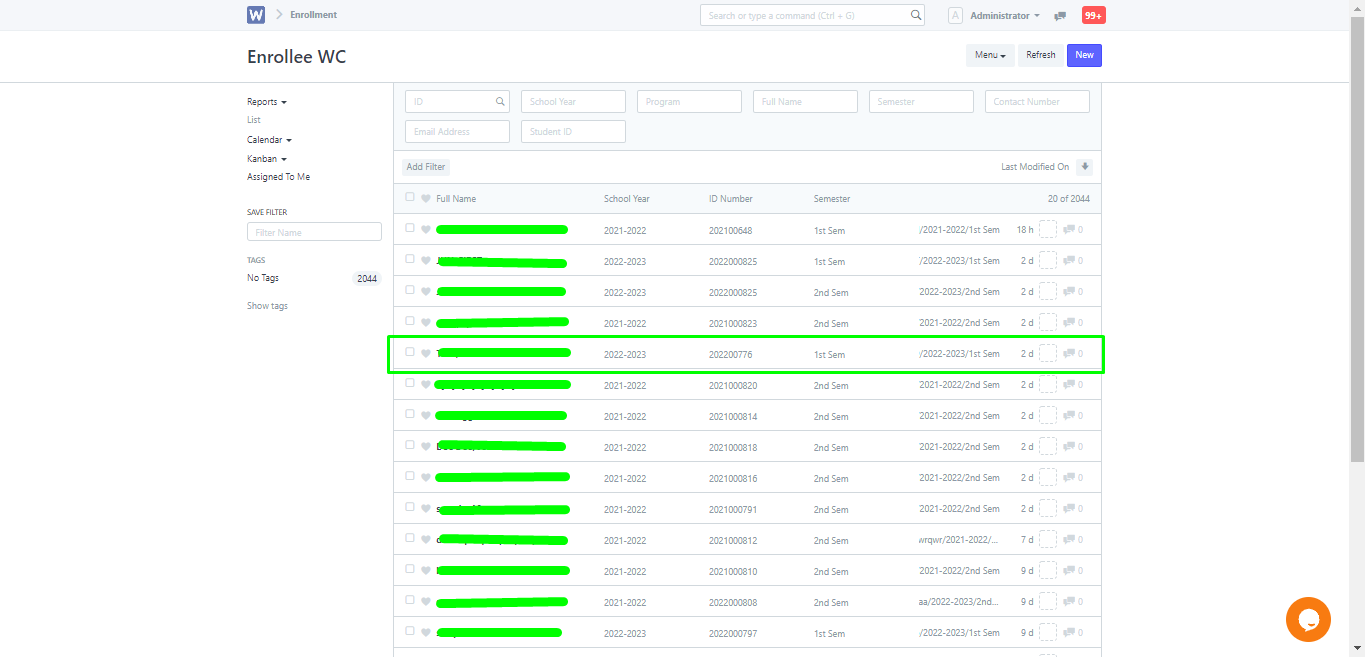 To Enroll old students click on the student name.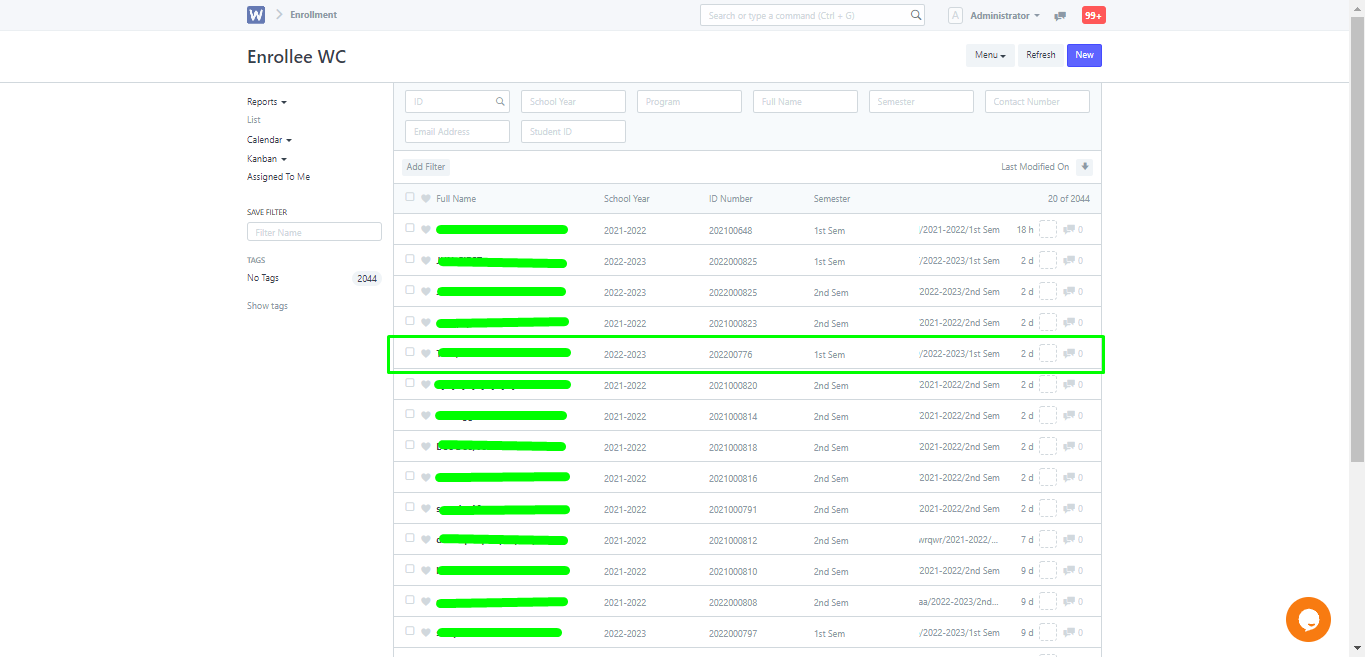 Choose "continuing".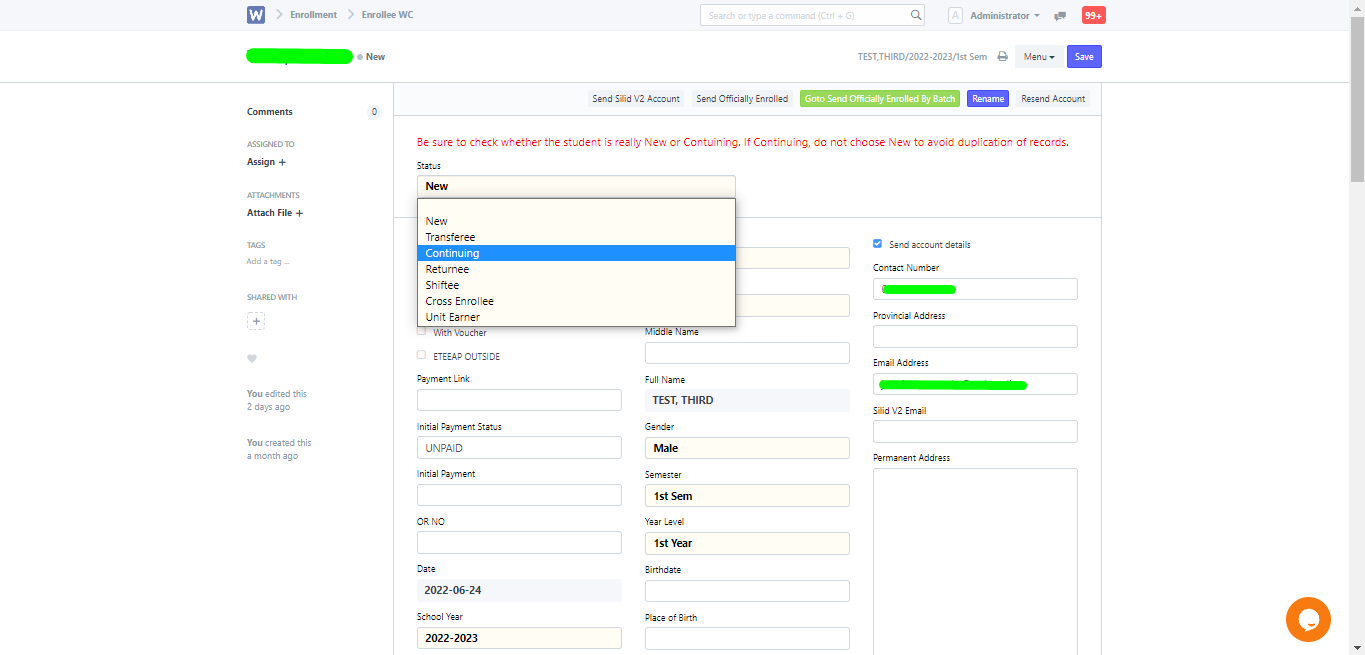 Enter students' next Semester and Year Level.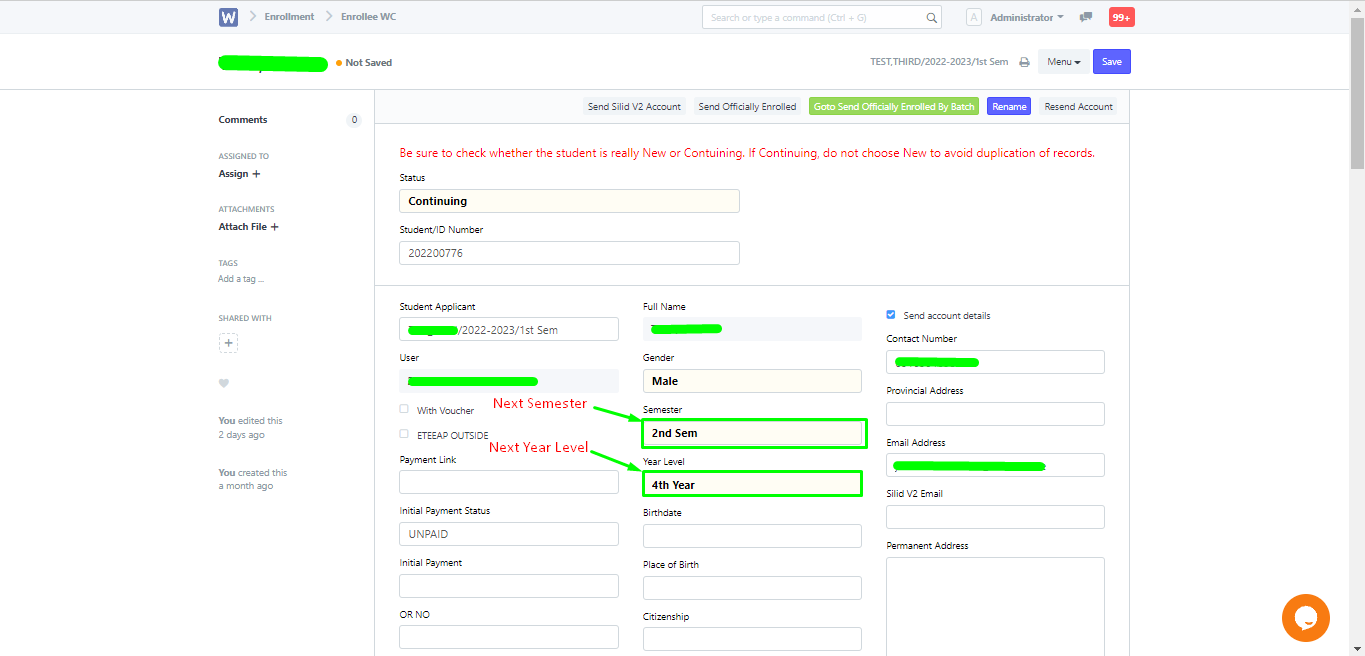 Add/Drop Requests
Add/Drop Requests is for adding or dropping subjects for college students.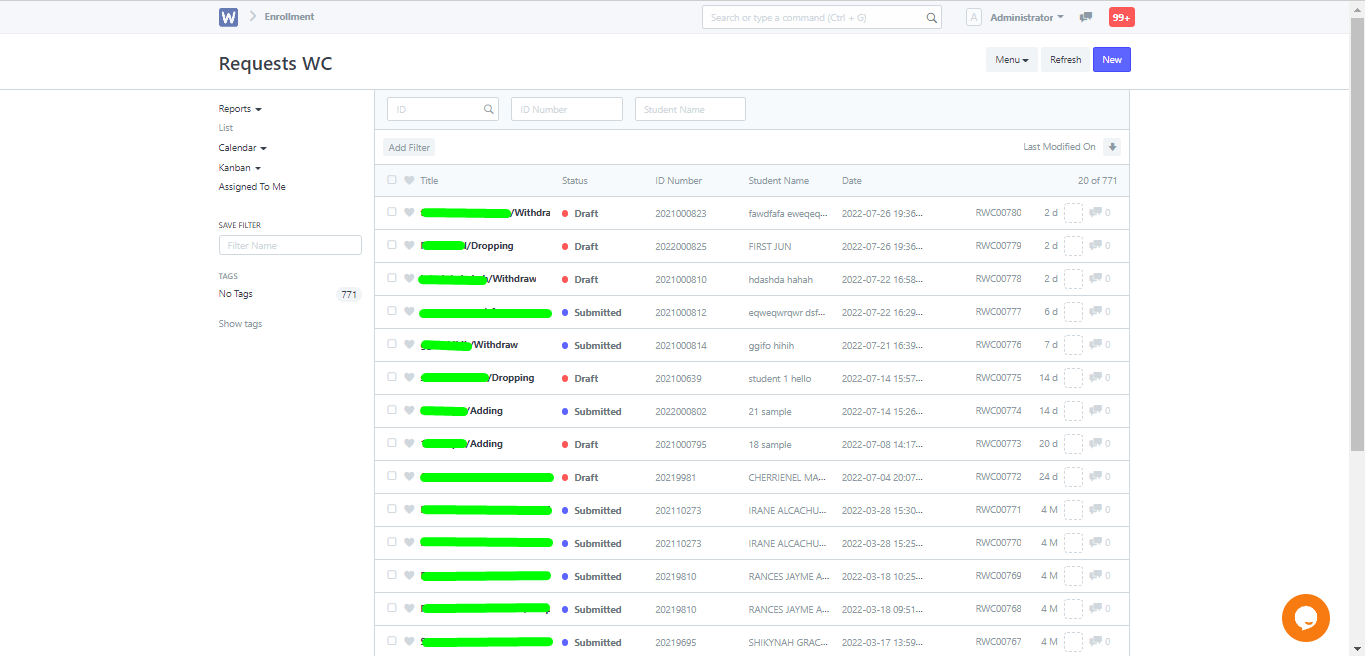 To create new request click "New".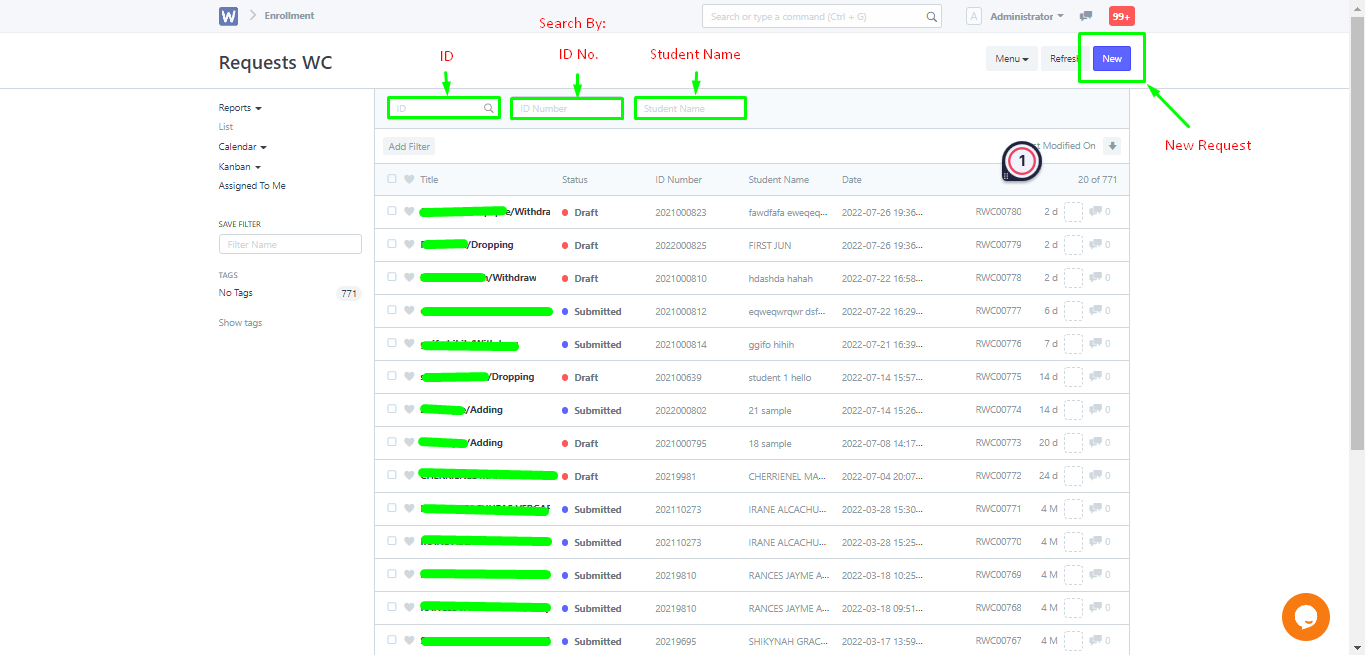 Enter the required fields.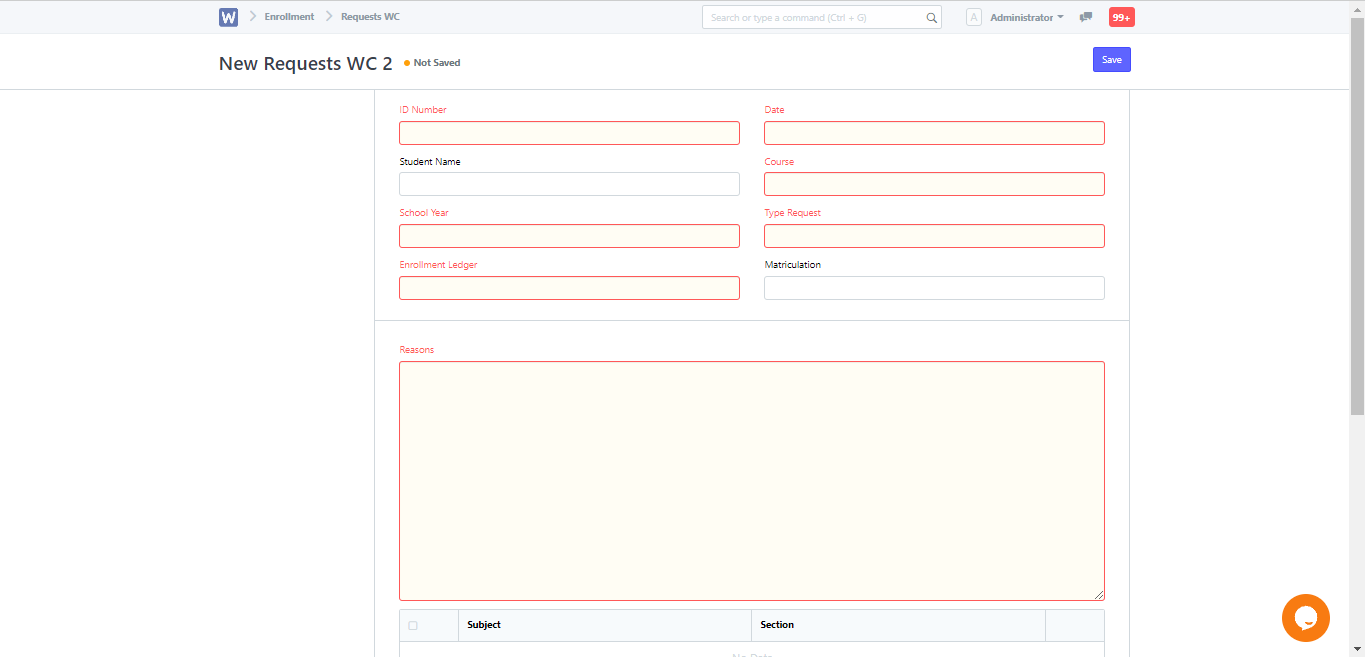 General Request
General Request is where you make a file of requests regarding student credentials like TOR, Good Moral Certificate, and etc.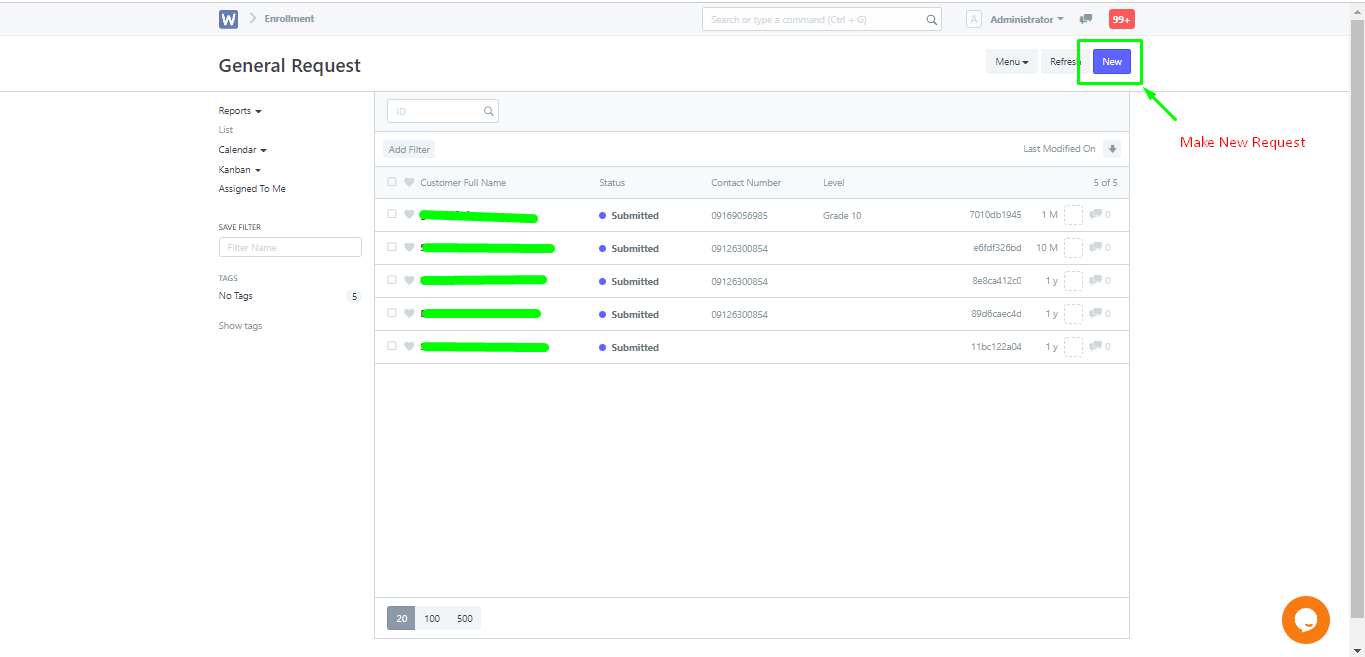 Enter the required fields then click "Save".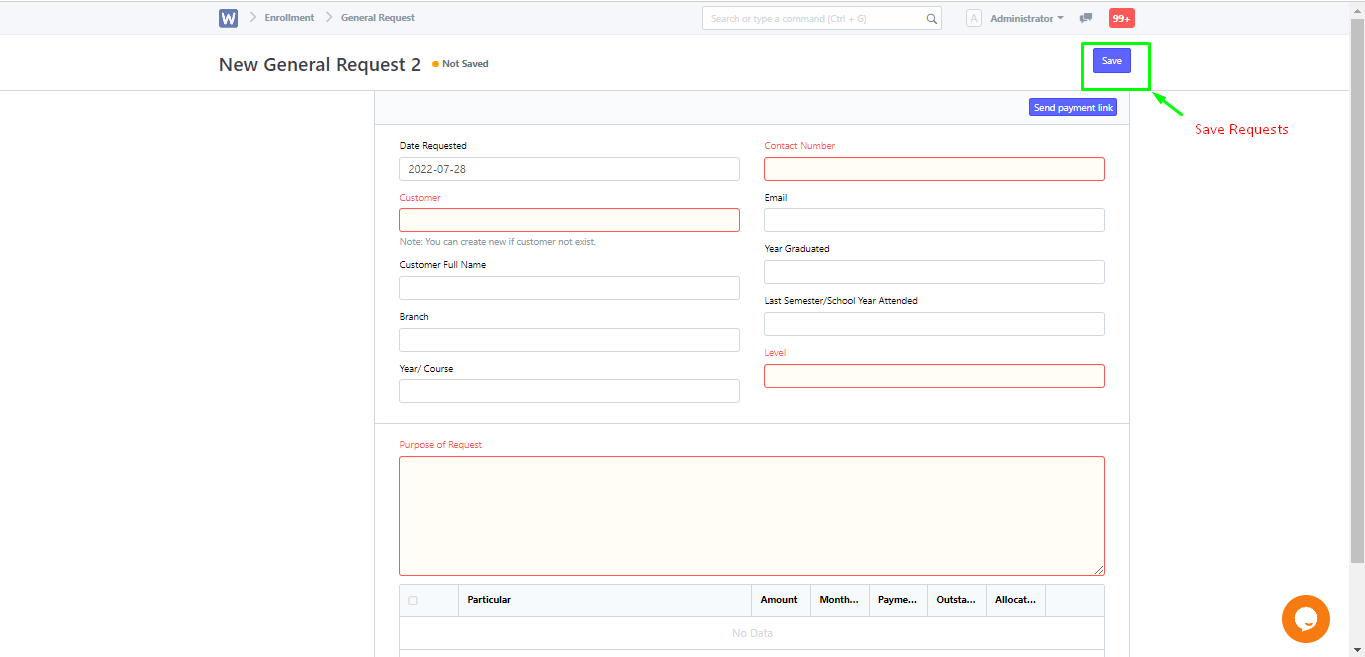 Matriculation
Classes
Classes are the list of subjects in a particular class.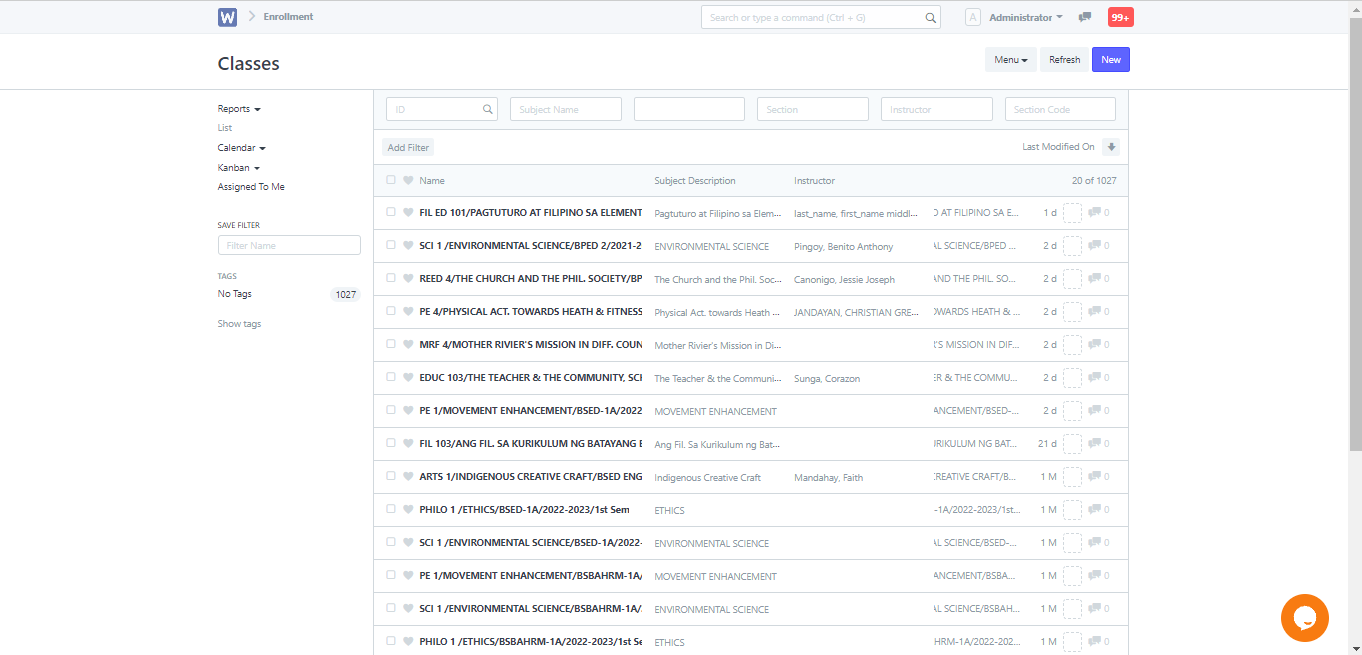 Each subject listed contains an assigned instructor, students, room No., semester, term, department, school year and etc.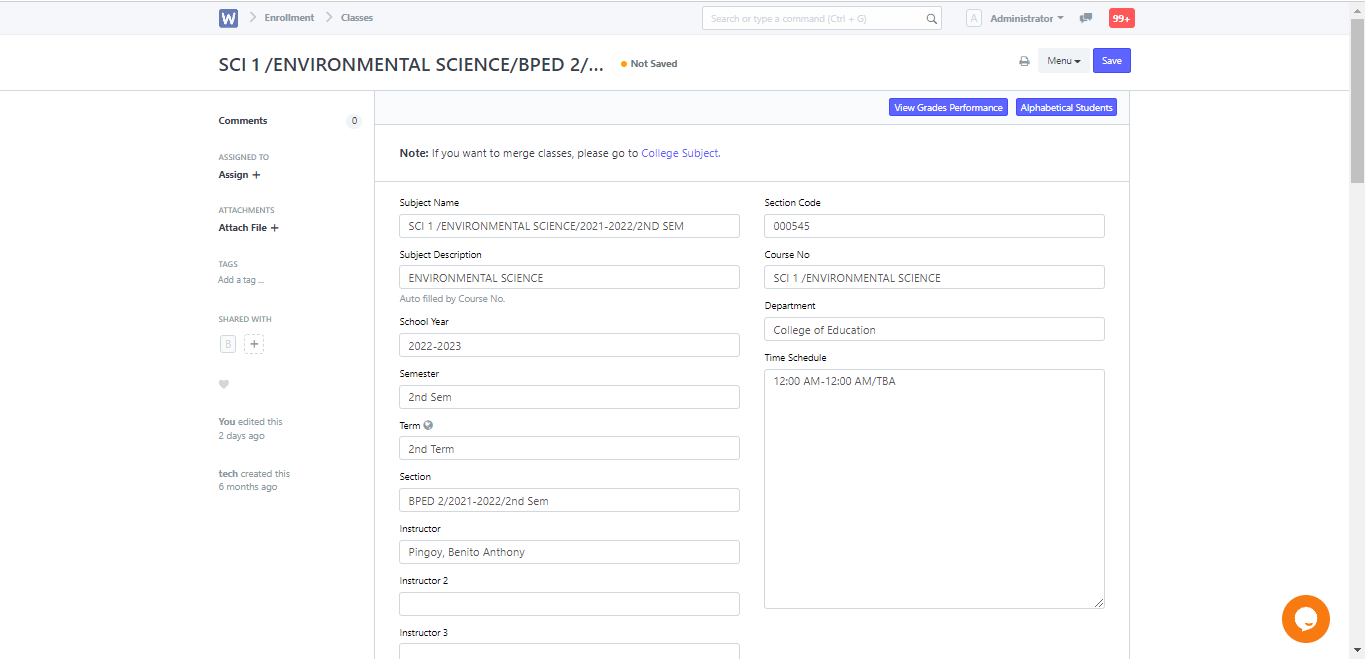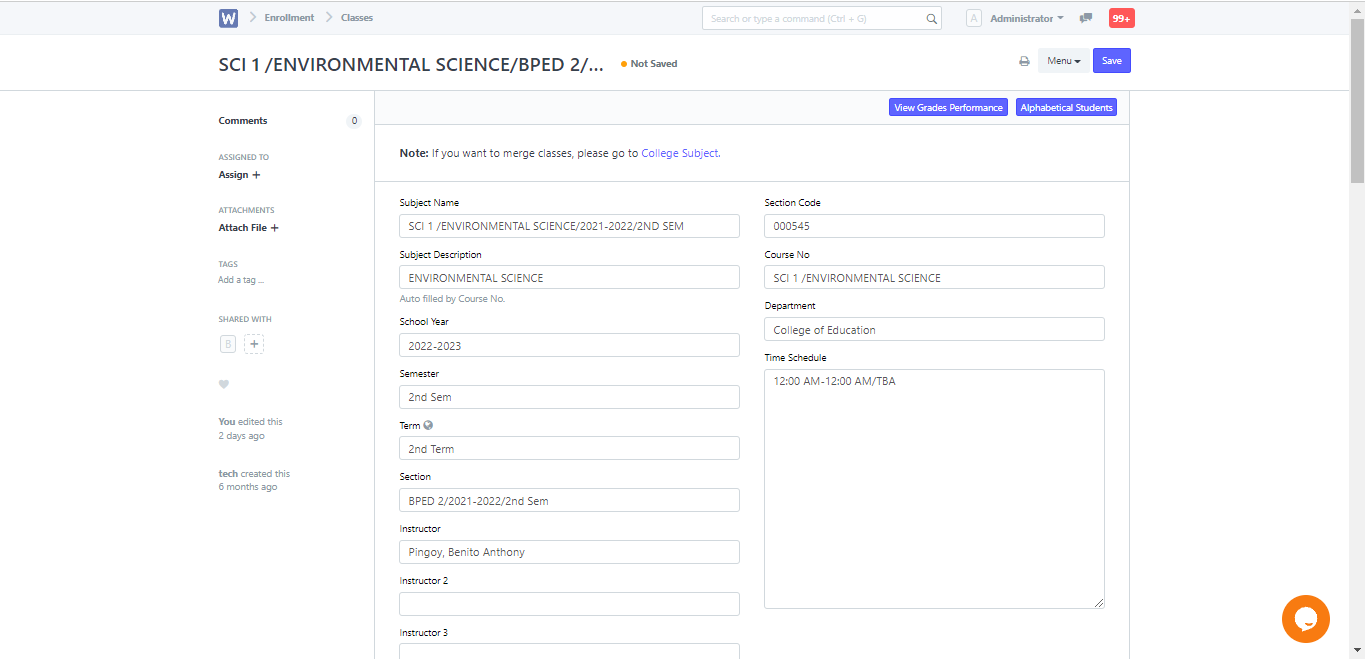 To create a new class click "New".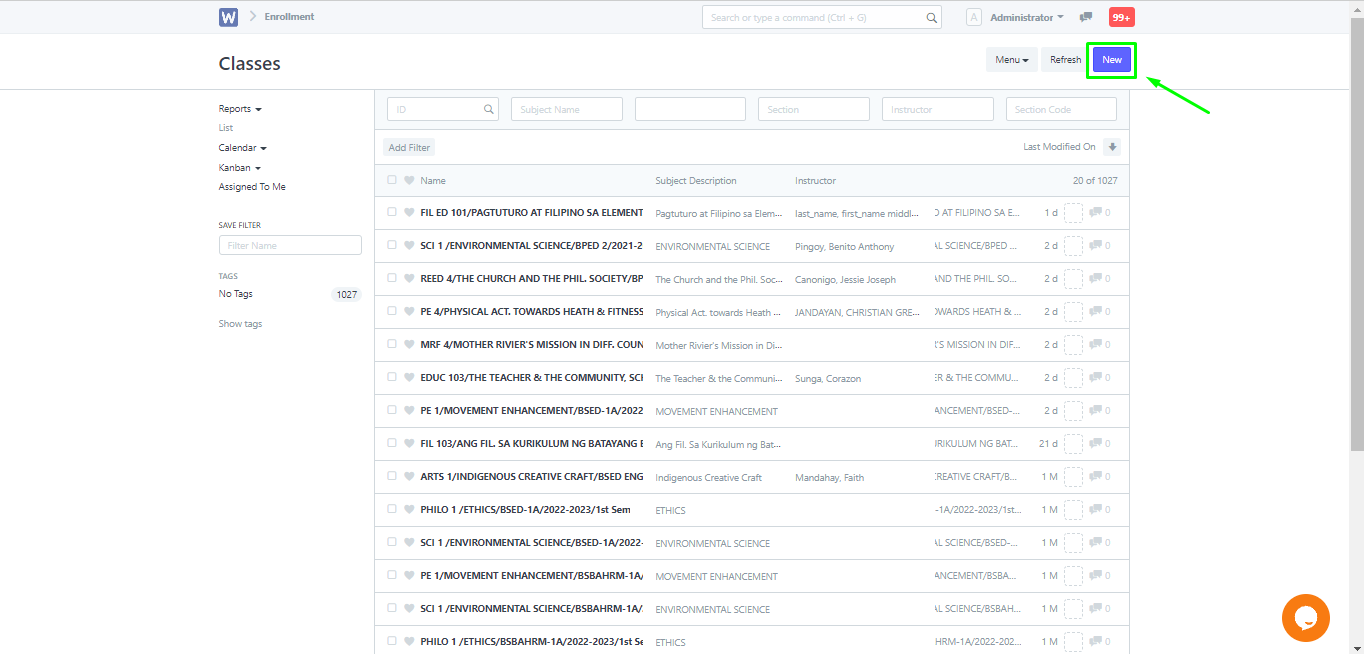 Enter the following information then click save: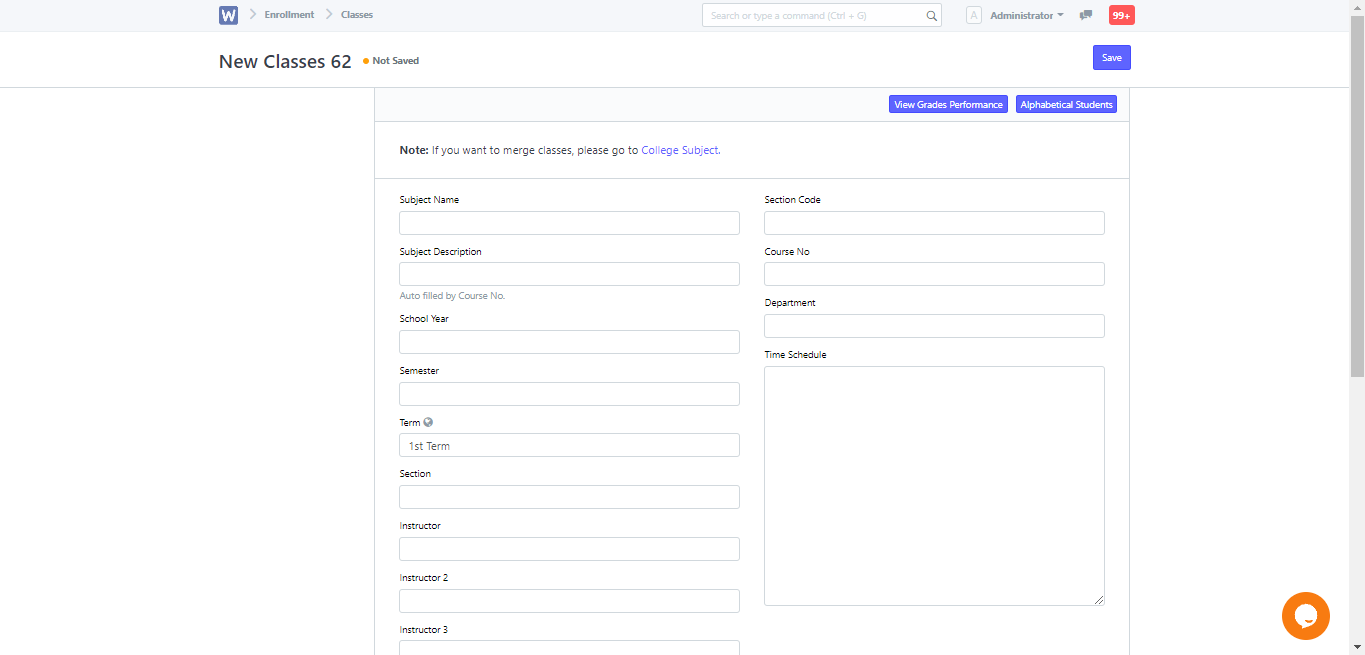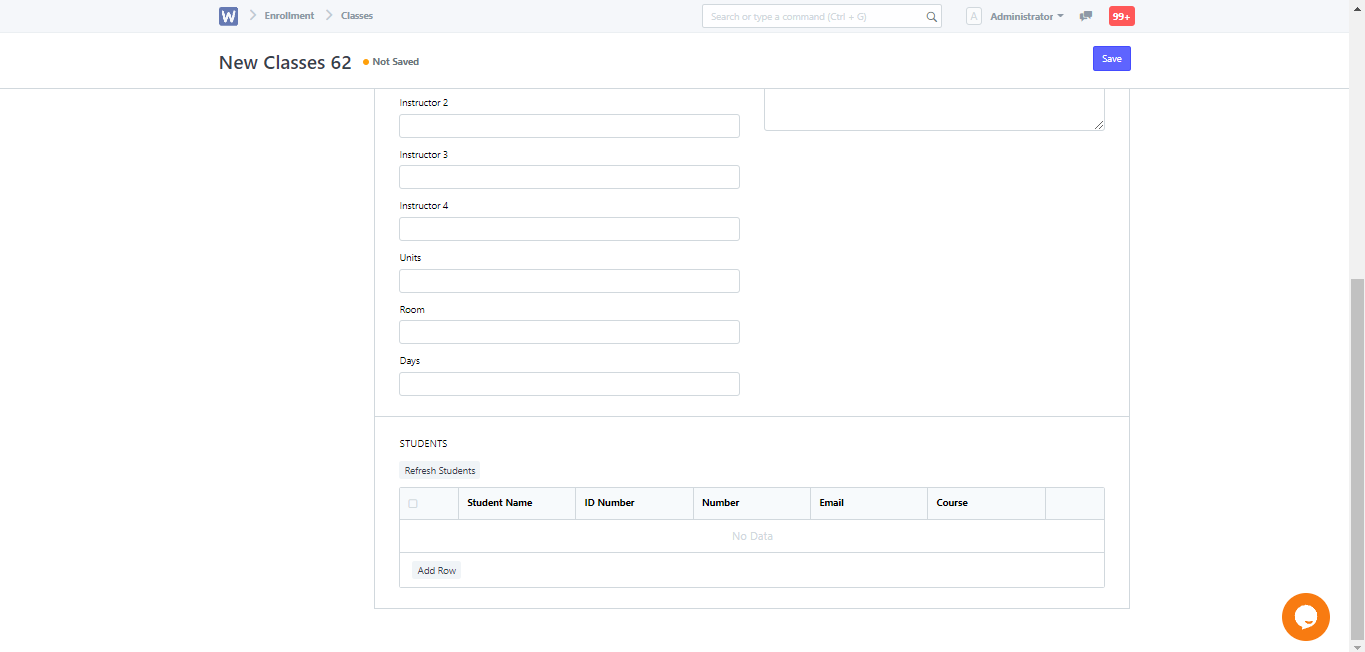 School Clearance
Click "New" to create new uncleared clearances.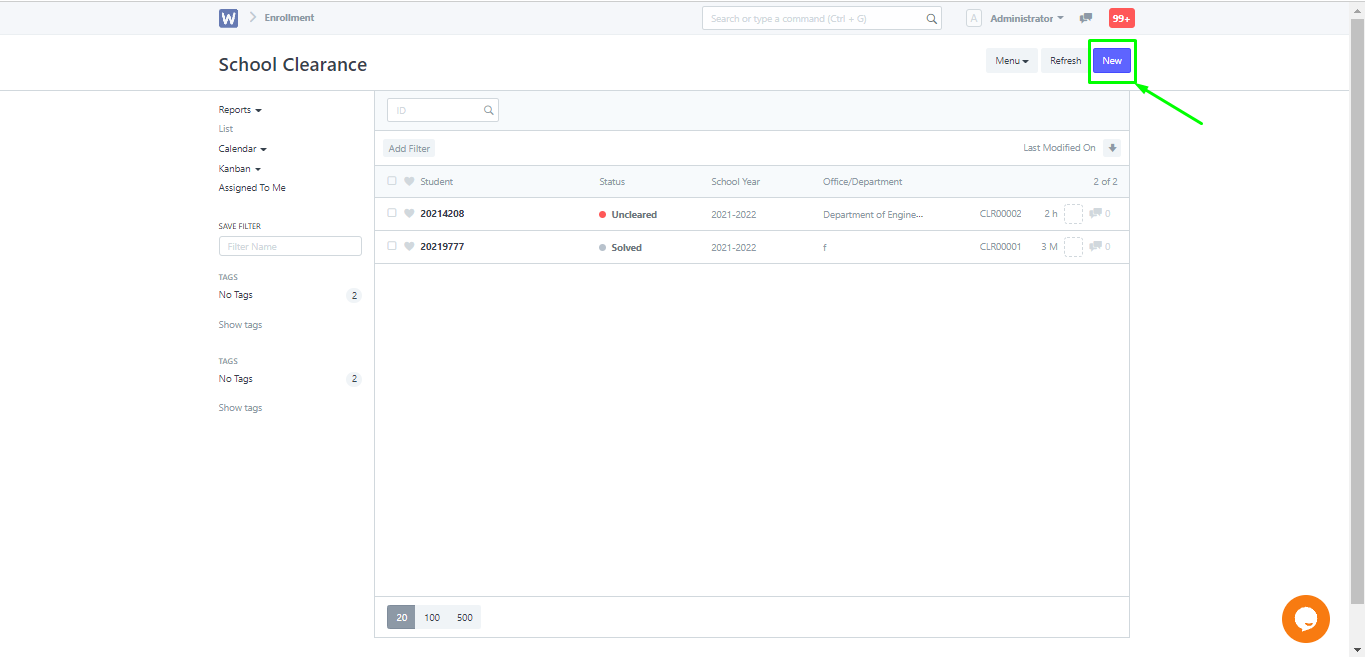 Enter the required fields then save