Step 1. Go to Book list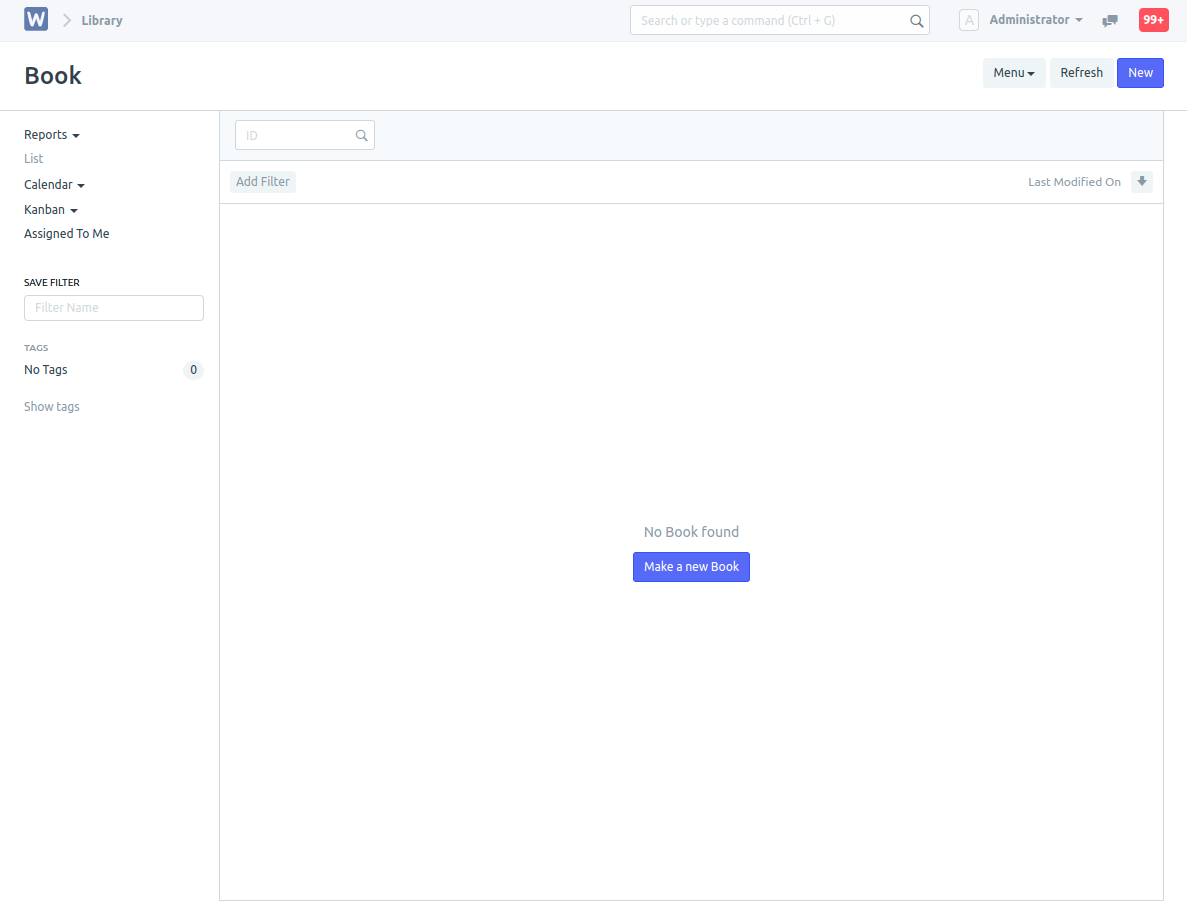 Step 2. Click New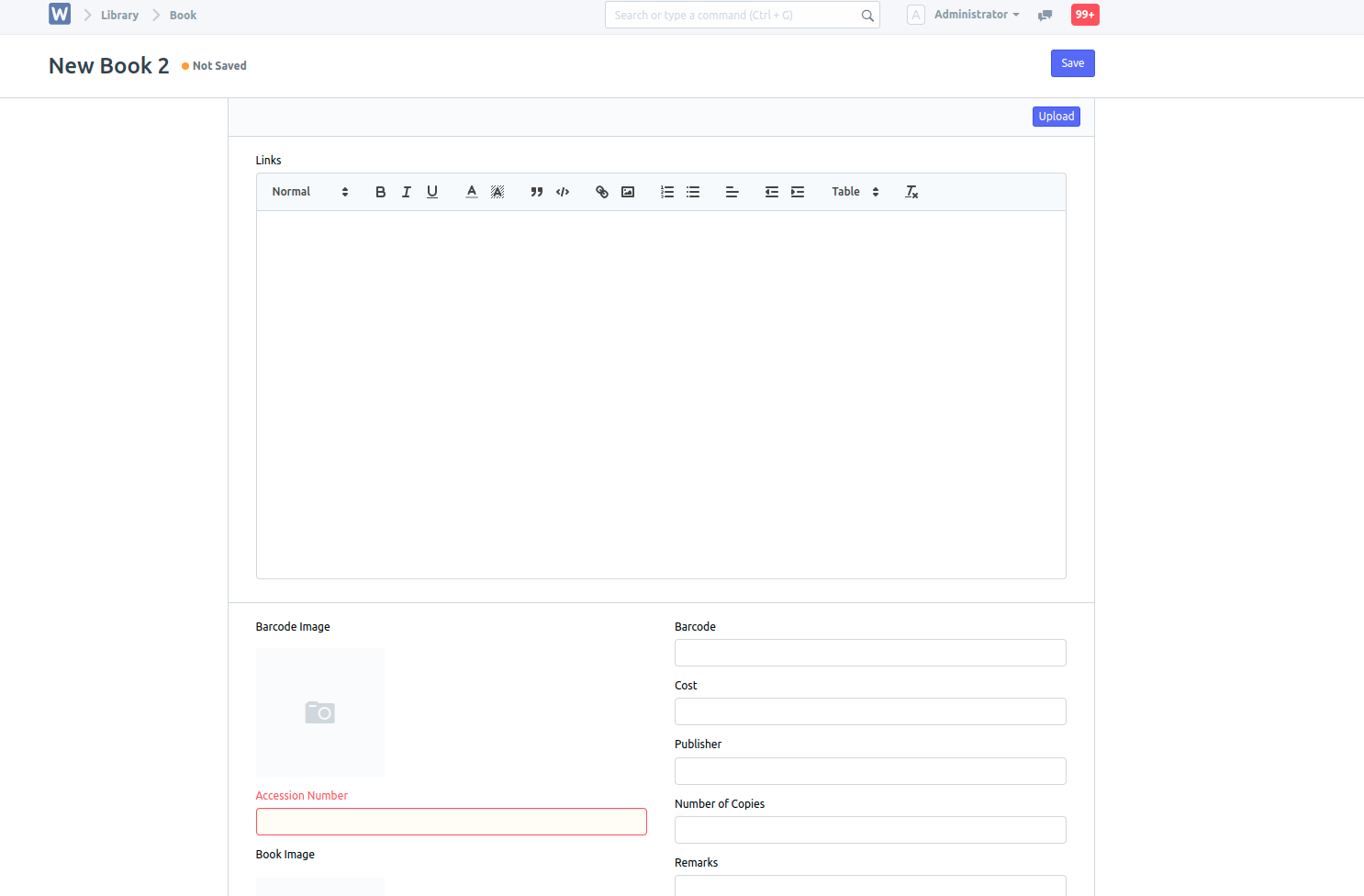 Step 3. Input all data needed and click Save
Note: before you can upload a file you need to save the data first. You can skip the barcode and barcode image fields. After you save the file, barcode and barcode image will be generated automatically.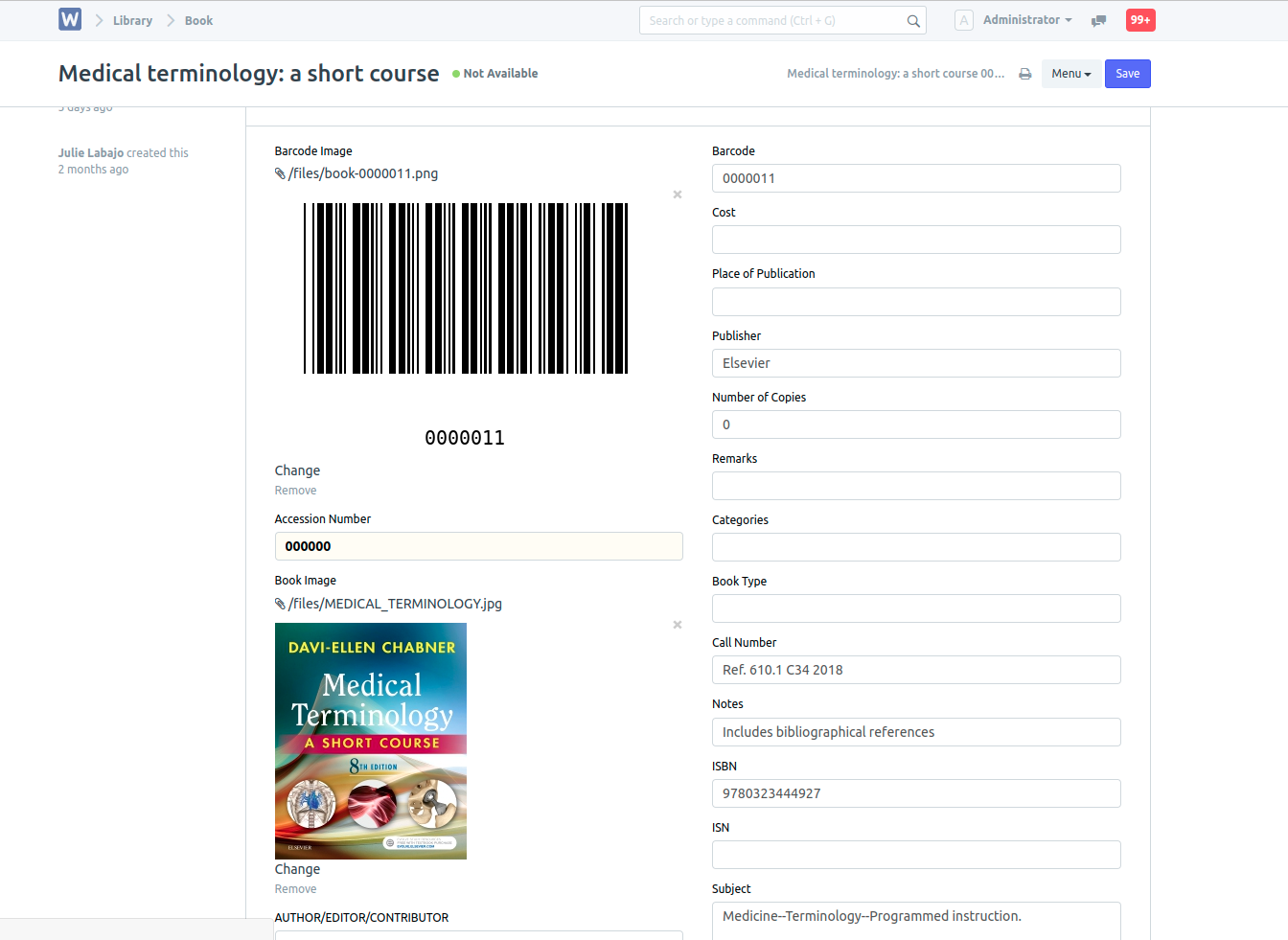 Step 4. Click the Upload button
Note: If this message will show, contact the dev to setup credentials

Step 5.  Click Choose File button, and select the file you want to upload

Step 6. Click Upload

You can then download the file you just uploaded, to do so click the highlighted link.