On your school portal, search for "School Year List" in the search bar above.

You will then be directed to this page. Select the current school year to set up.

You can then change the dates in this section.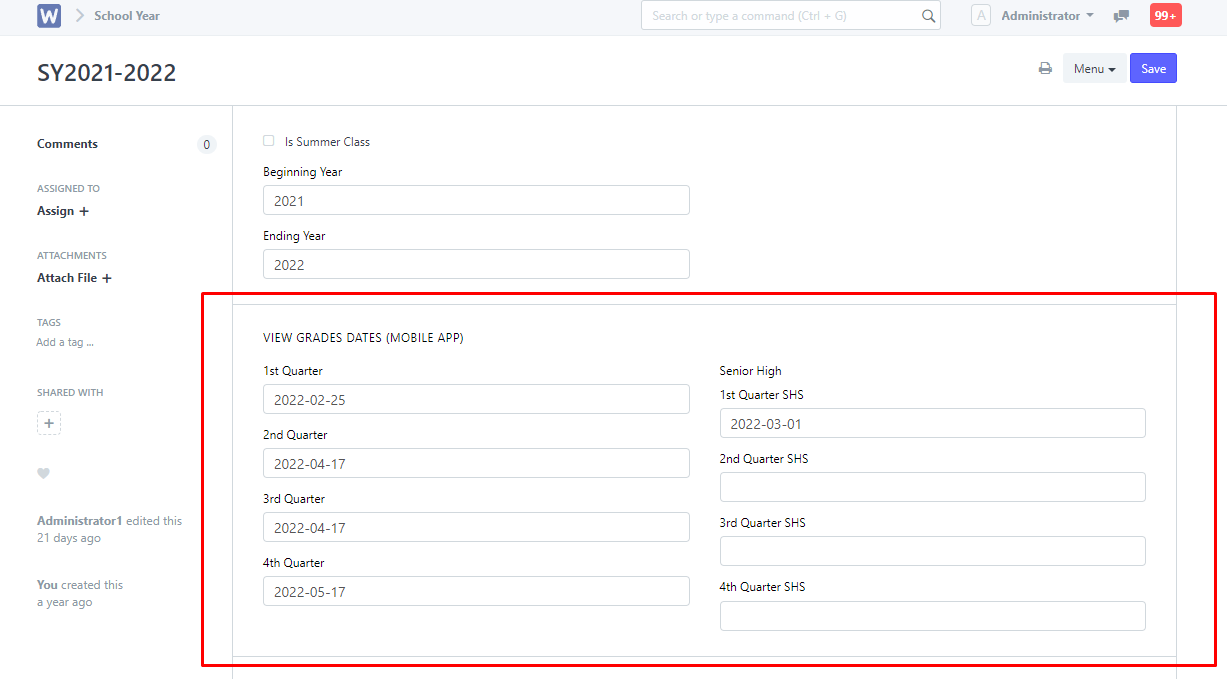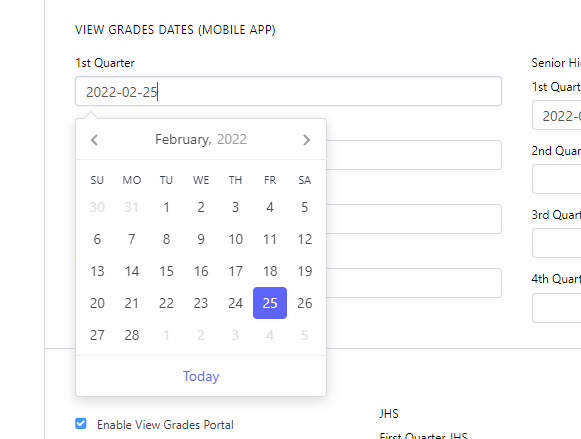 After setting up the dates make sure to then click "Save" to apply changes.