Library Transaction
In Library Transaction, users can see the borrower's name and book's status.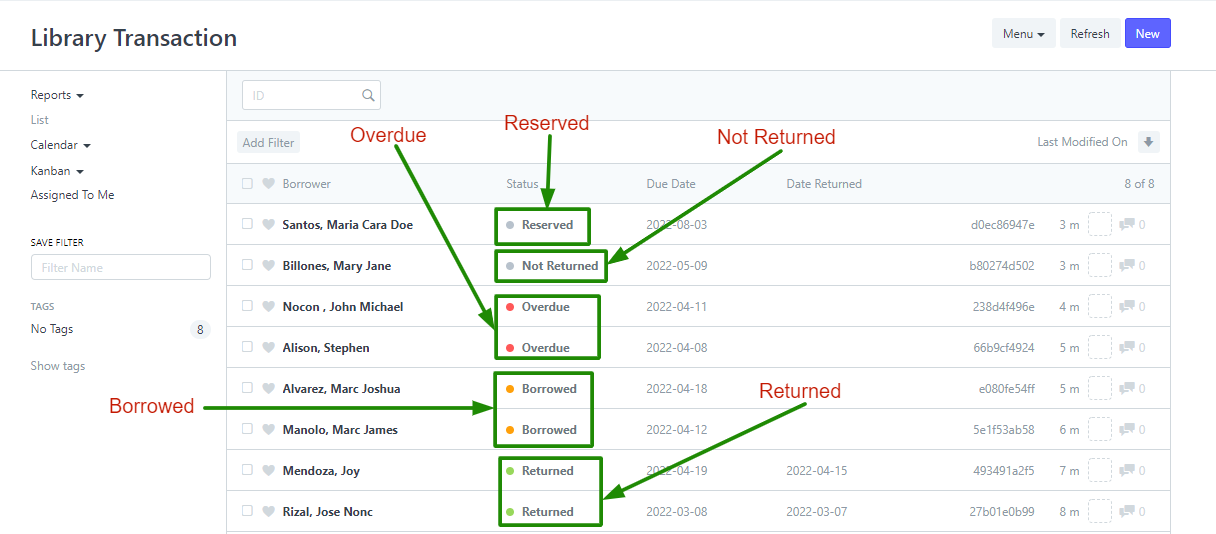 To create a new transaction click "New".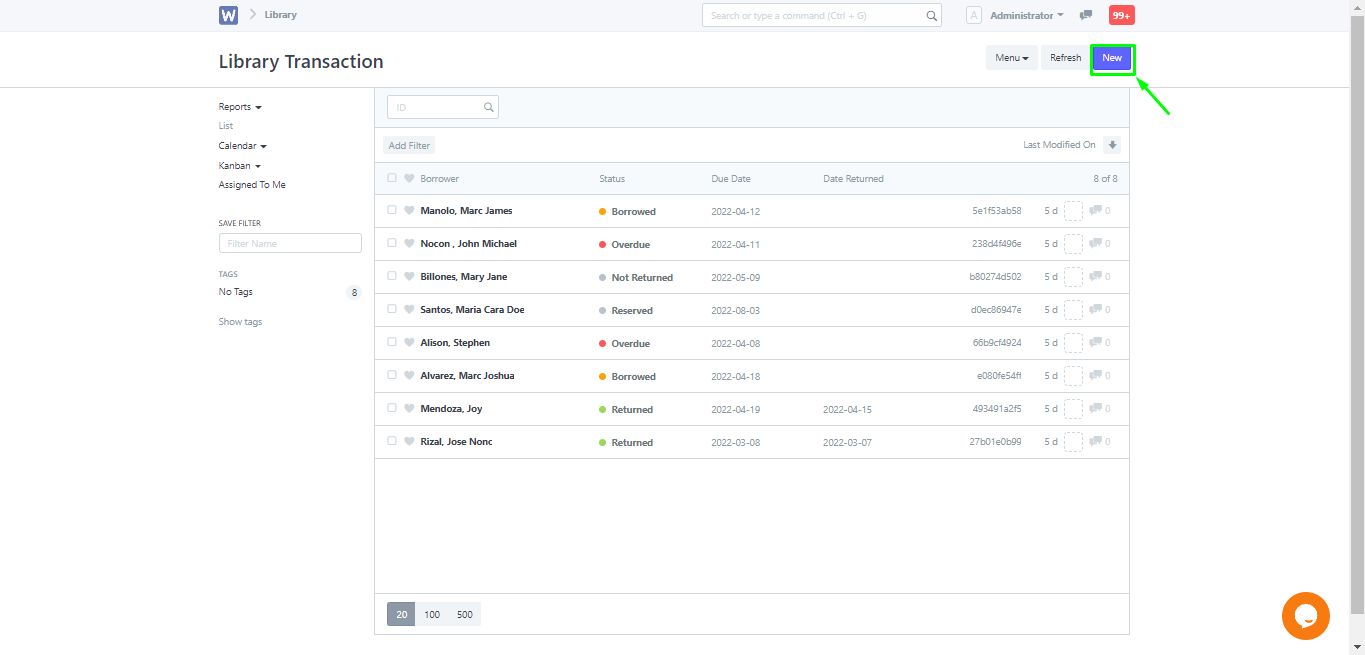 Enter the following fields then save.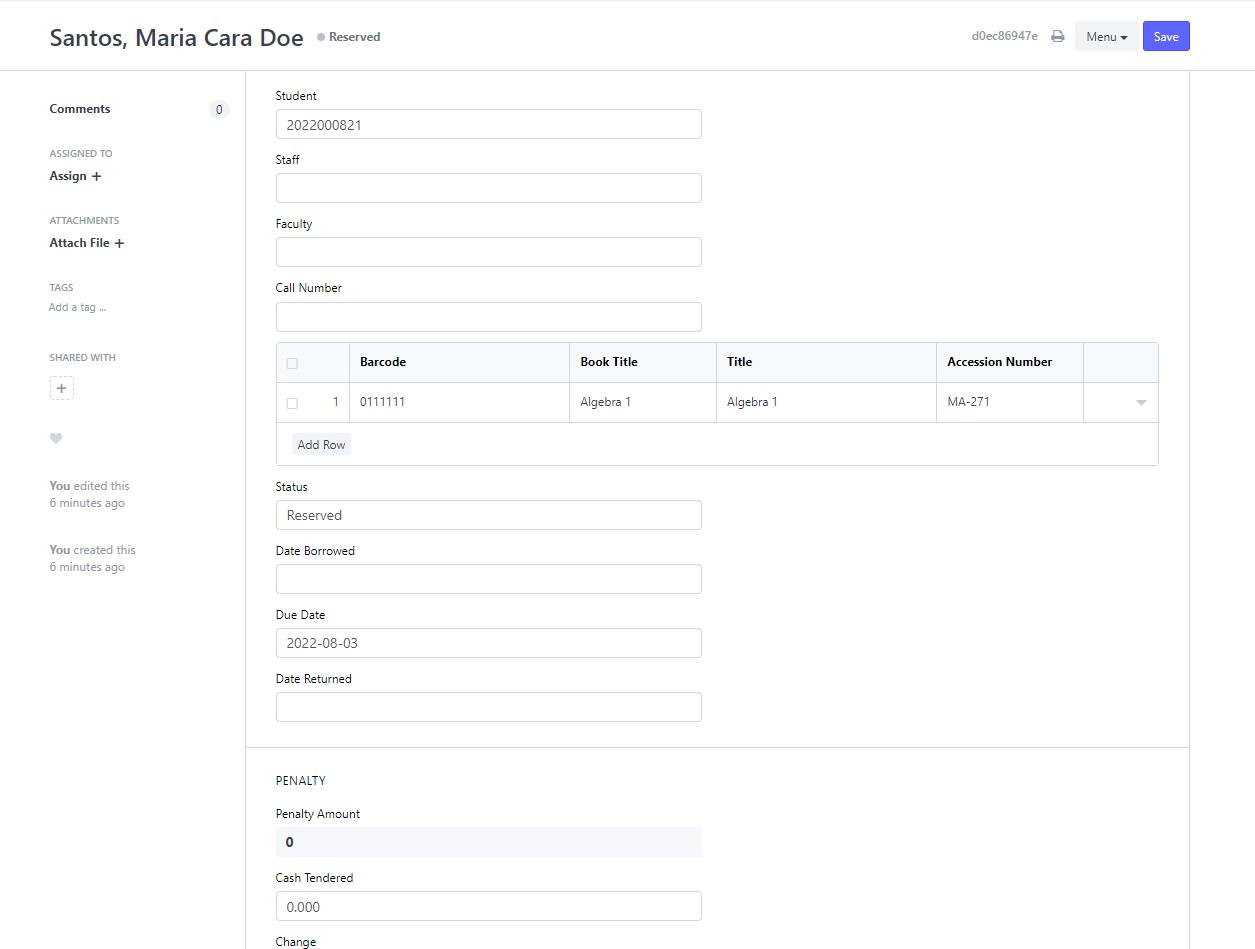 Book
you can the list of books in "Book" options.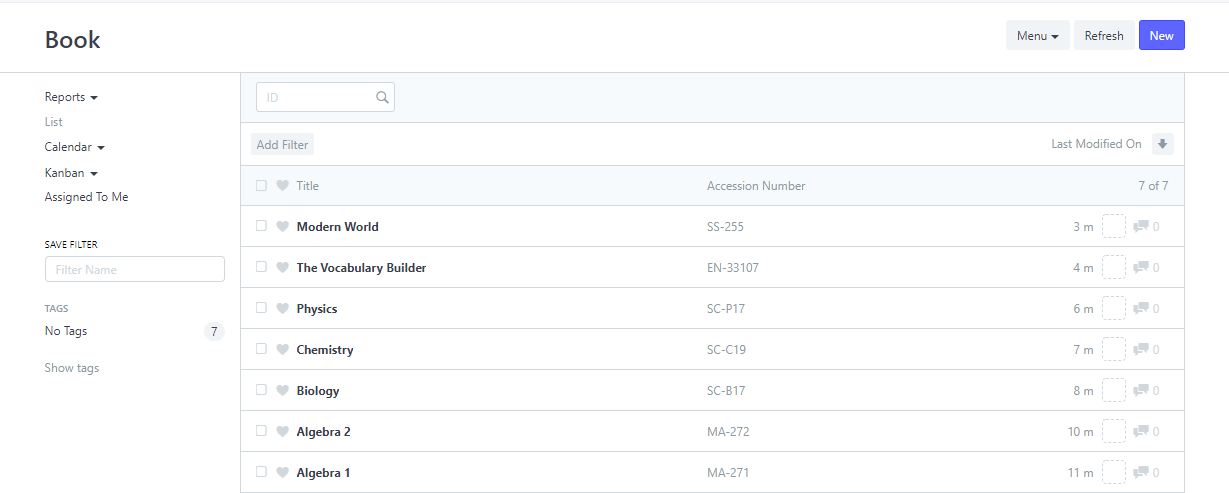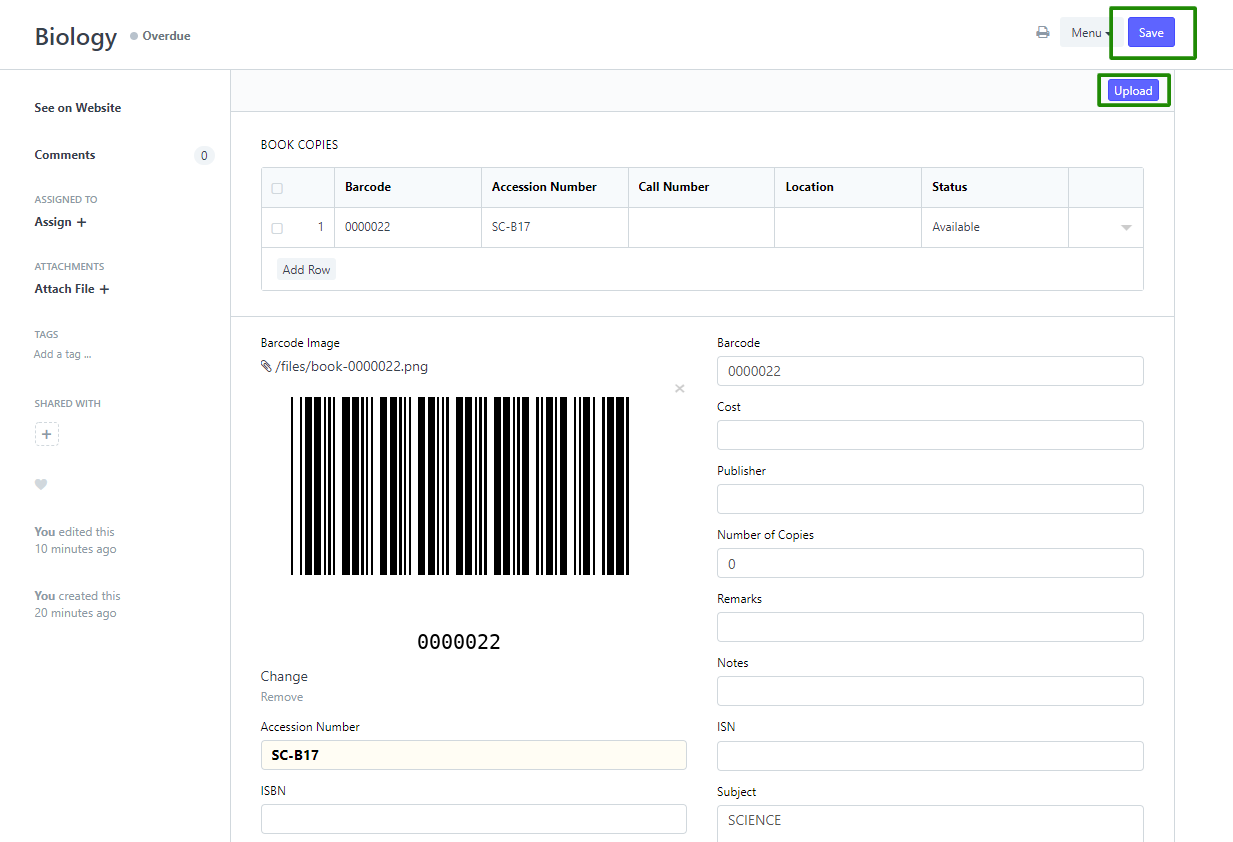 Barcode Printing

Book Barcode Print

Click on "Print".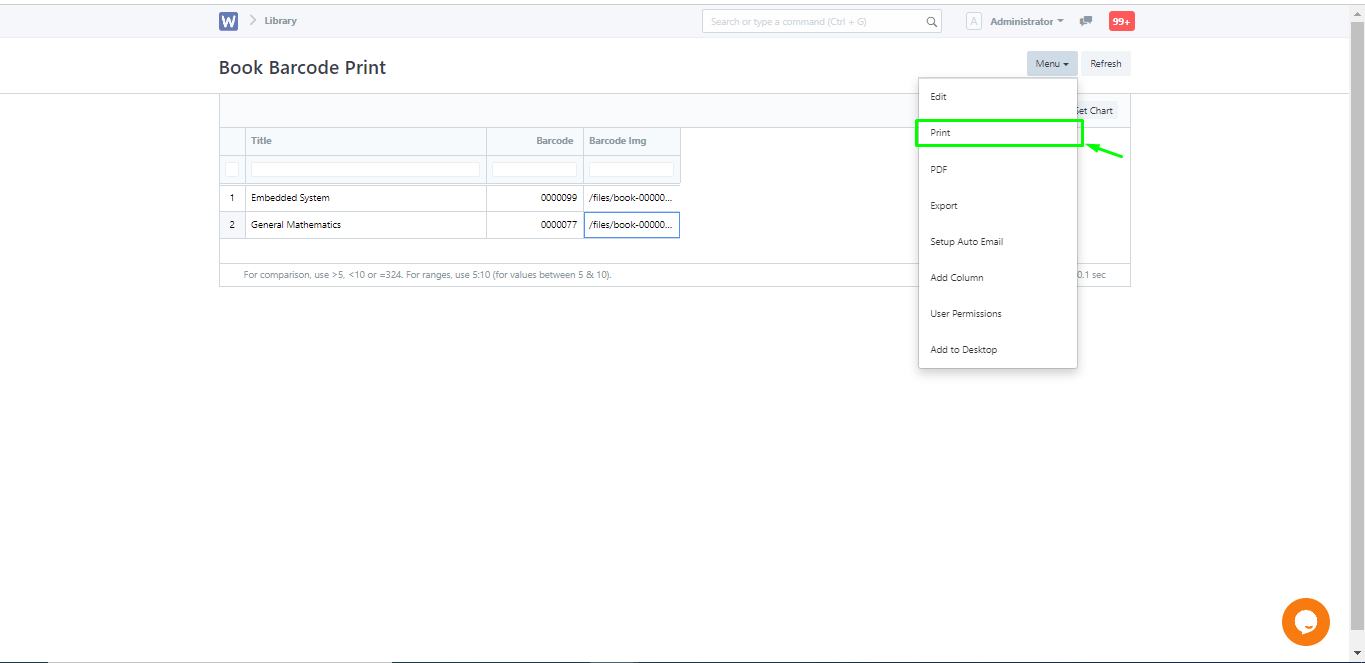 Then submit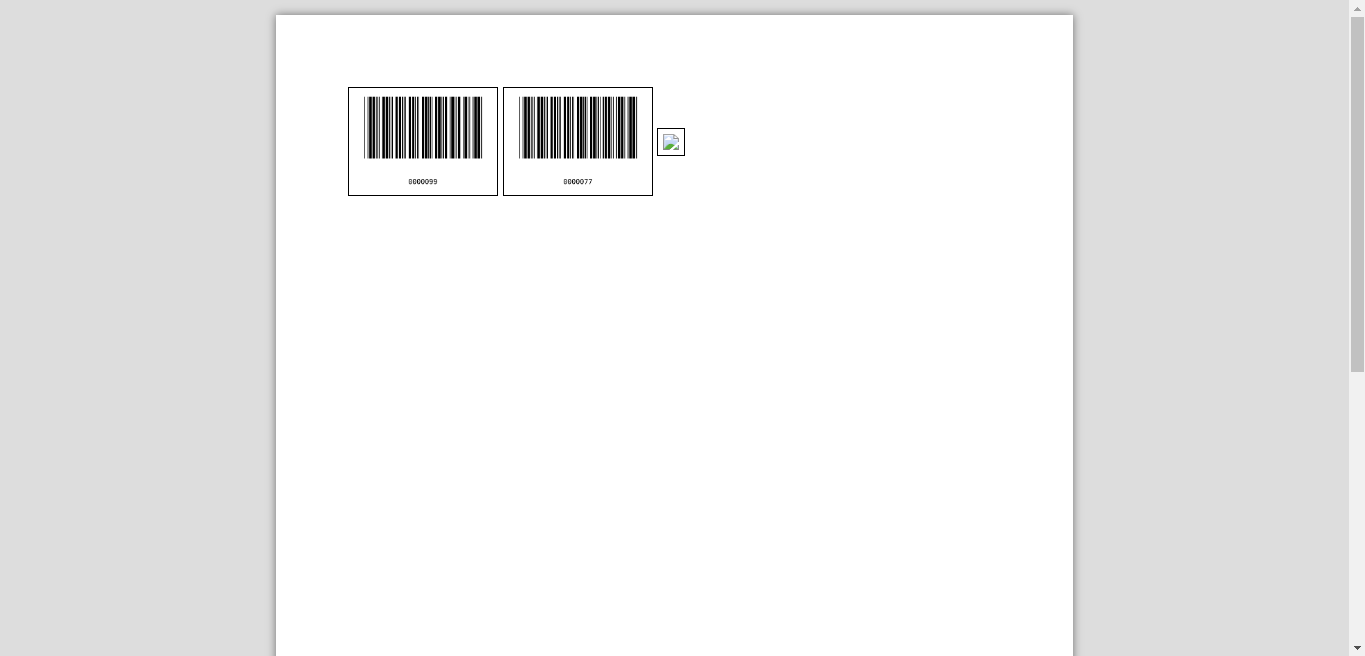 REPORTS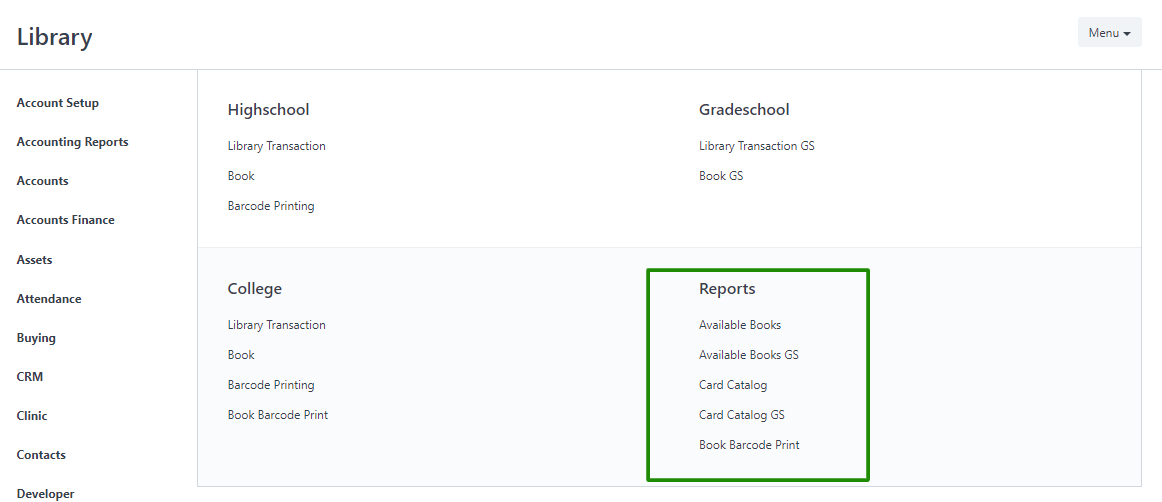 Available Books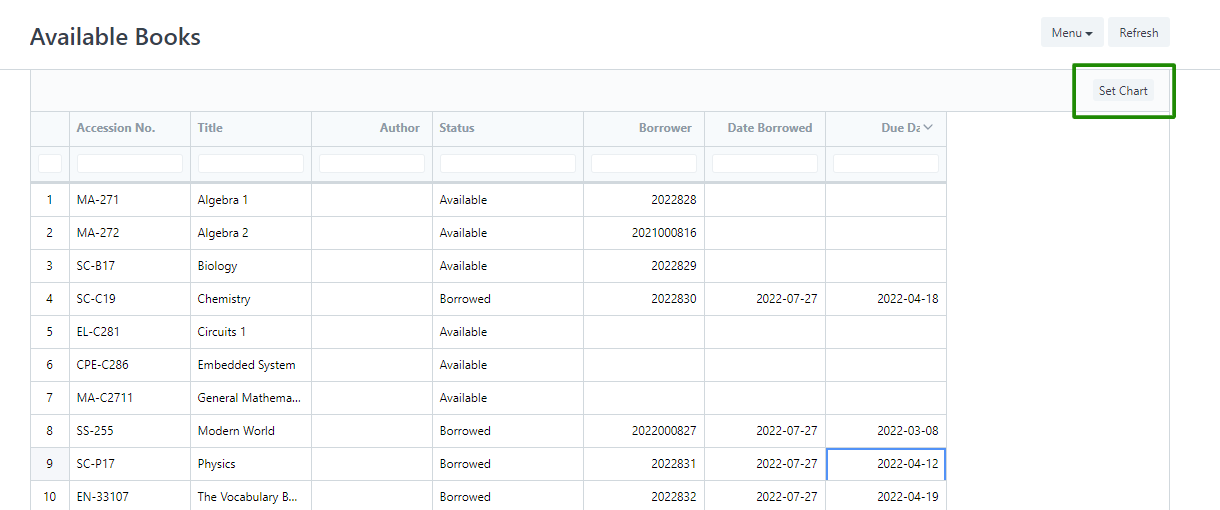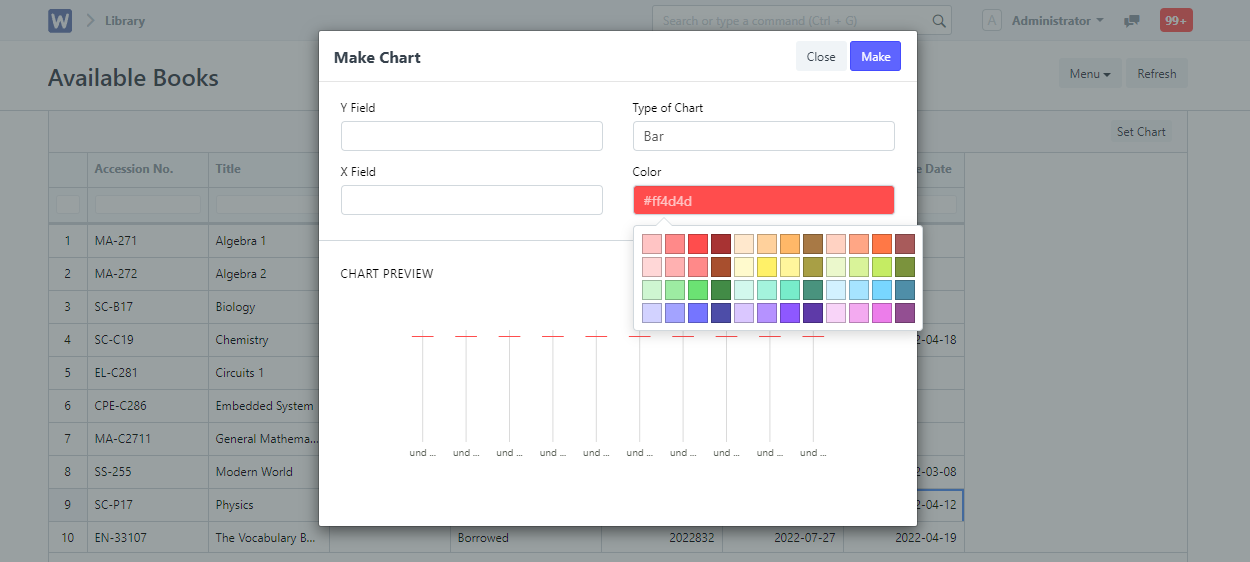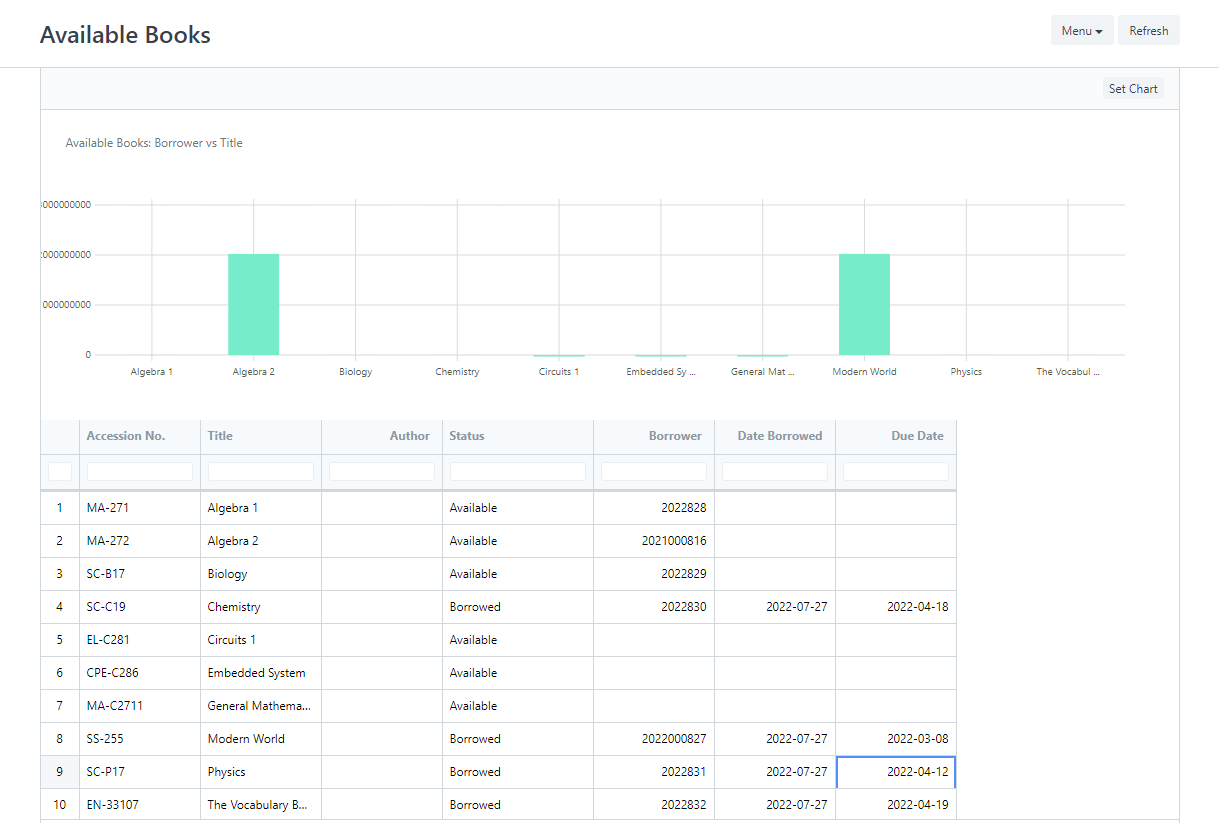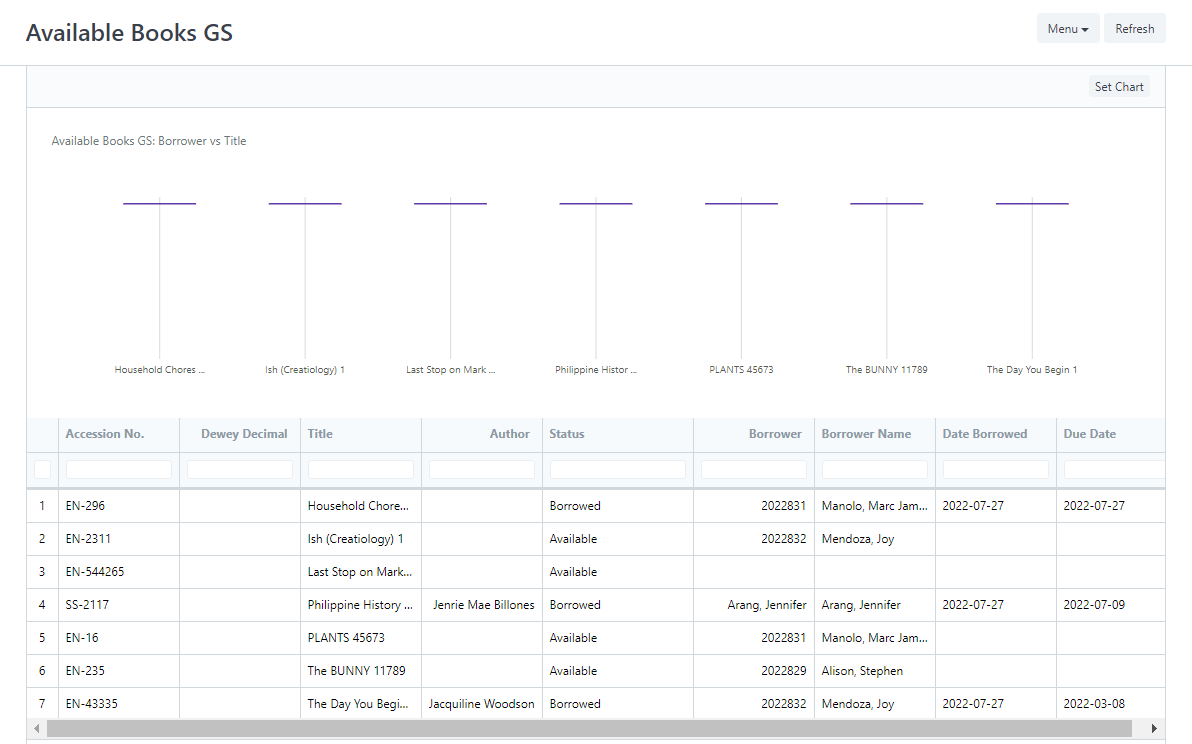 Card Catalog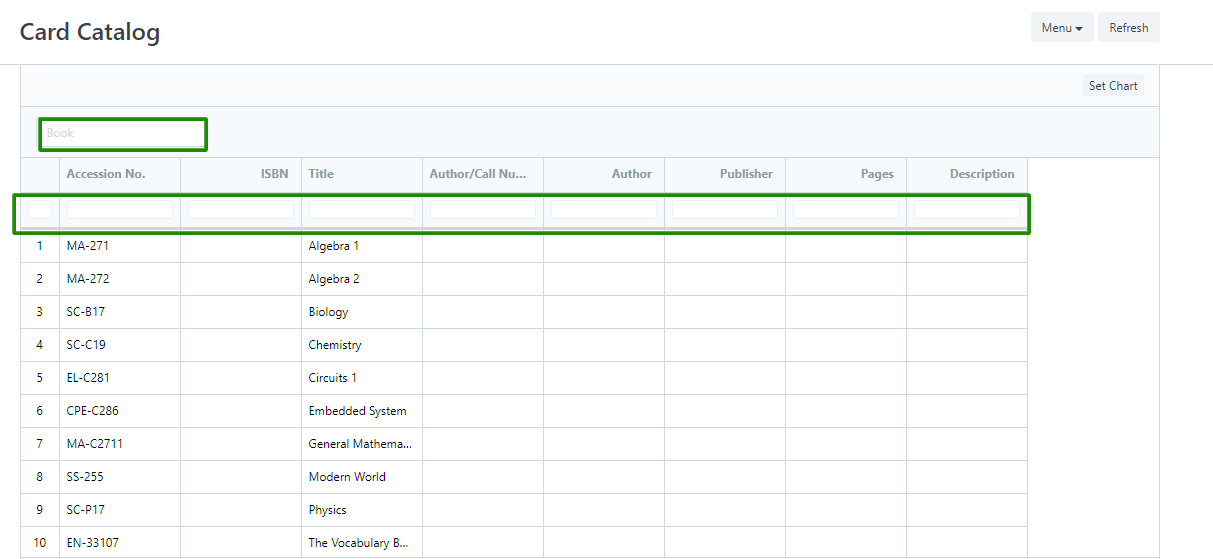 Card Catalog GS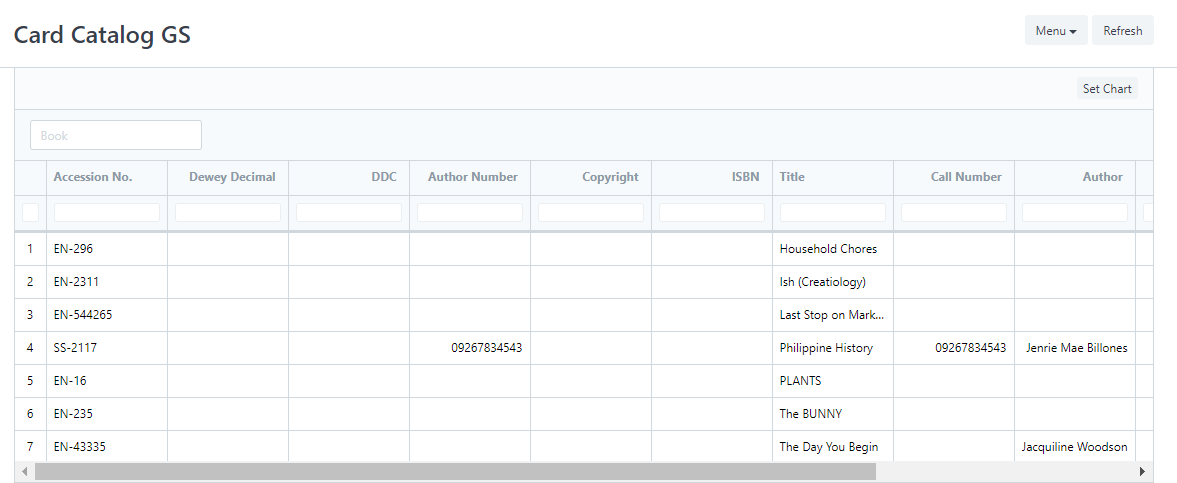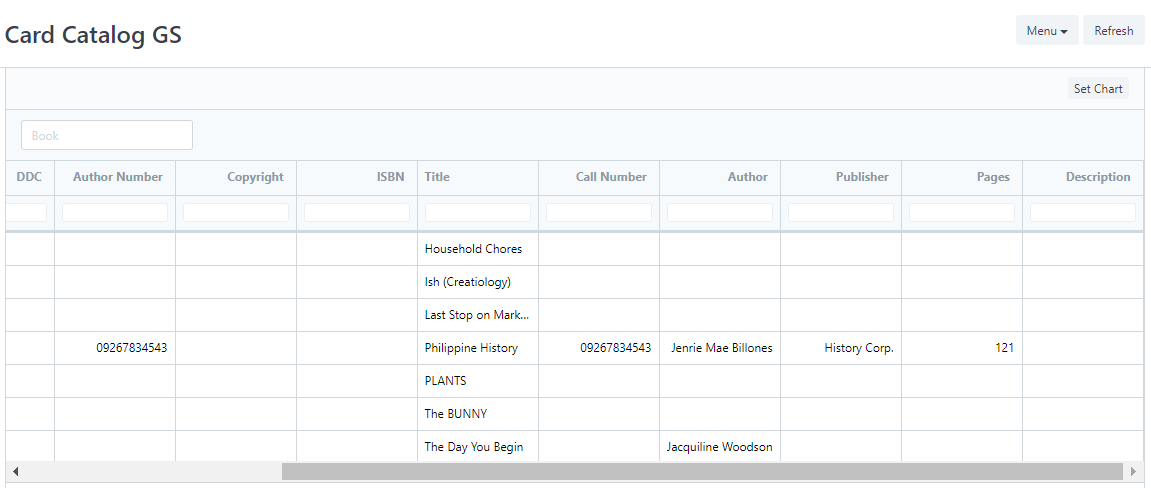 Who has access?