On your school portal, click the "Accounts Finance" icon.

Click "Matriculation" under  the BED Accounts section.

Click the name of the student you want to edit, you can search for the name of the student in the "Full Name" box.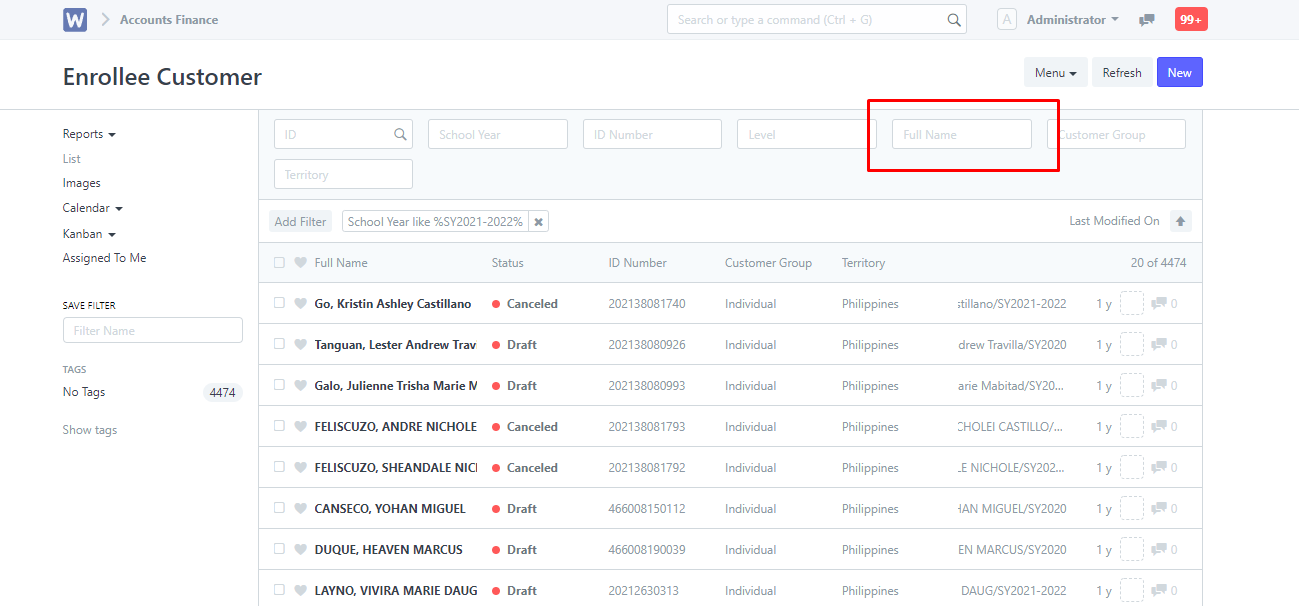 You can then evaluate the student's matriculation and make changes. Do note that the document status must be "Draft" or you won't be able to make any changes.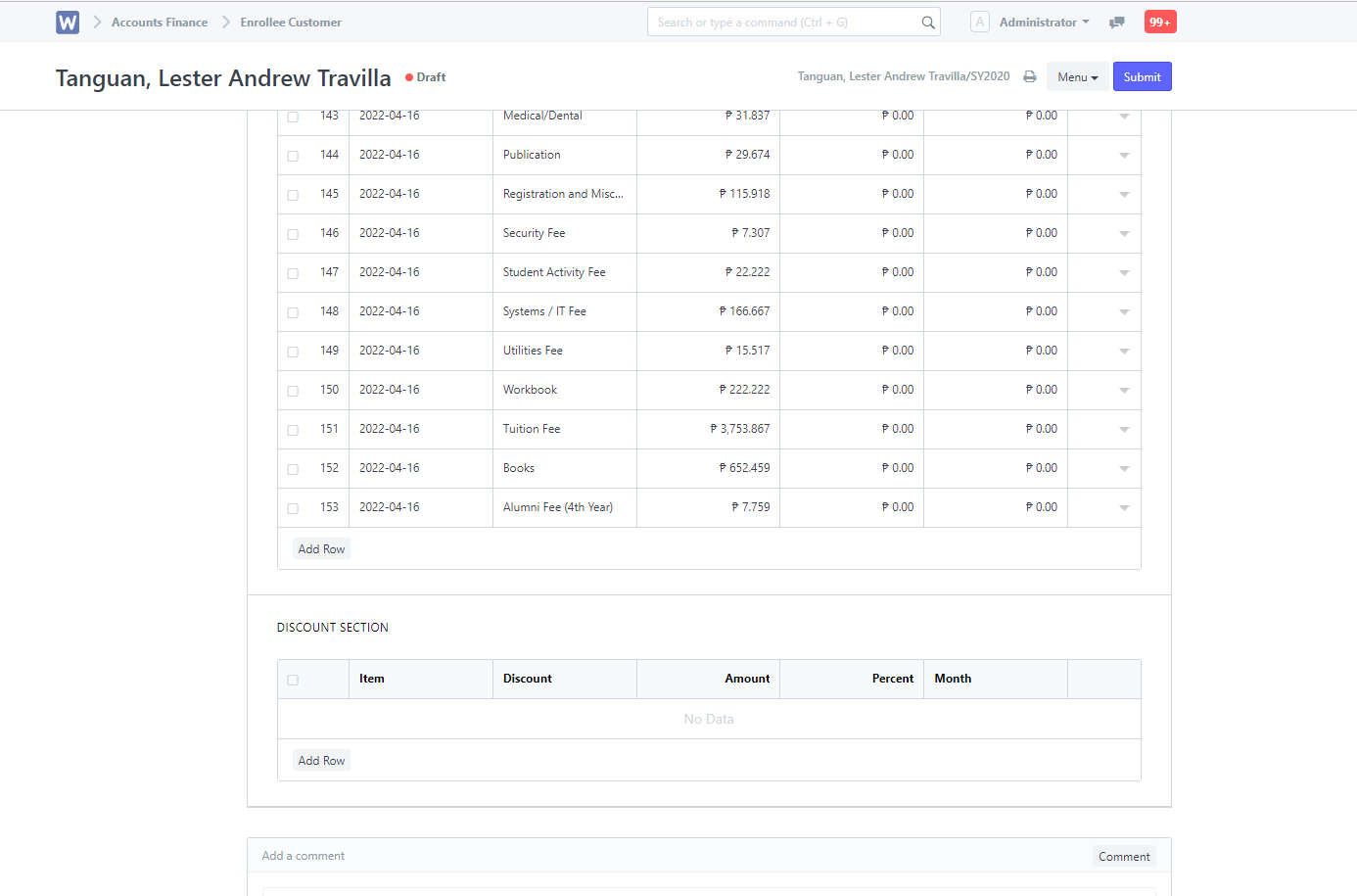 When done, you can then go ahead and click "Submit" to save changes.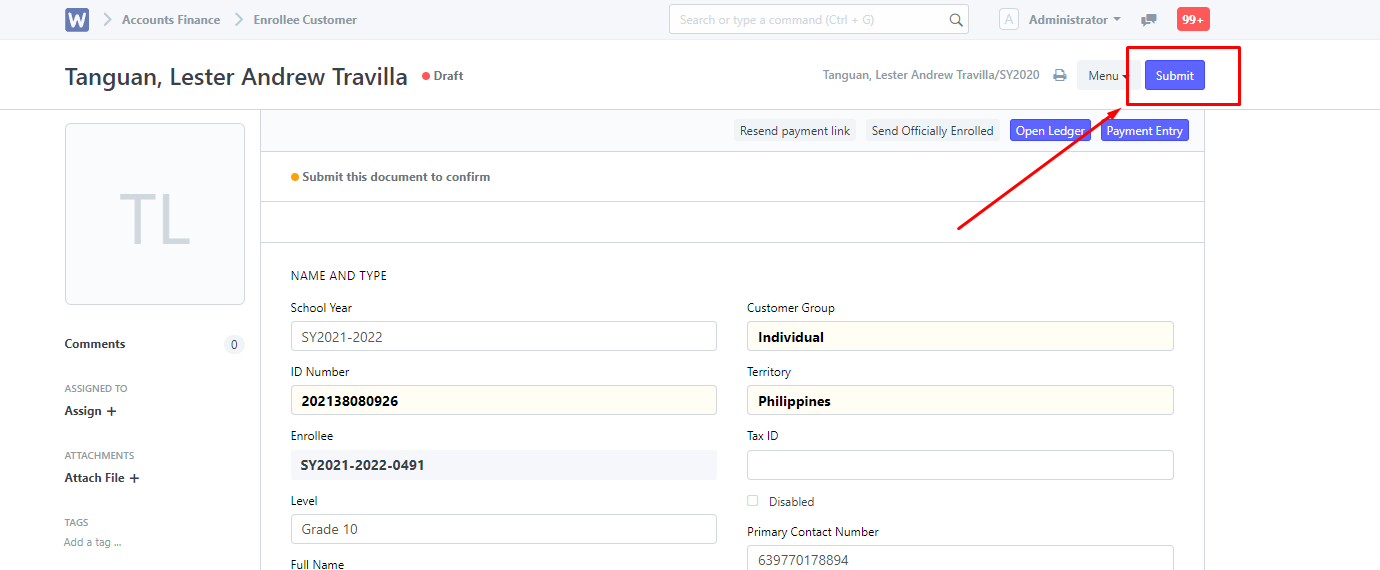 For a deeper understanding about Enrollee Customer, click this link below.
Enrollee customer