Step 1. Once you (students) have received a text message containing the payment link, click the link and you will be redirected to this page. You may then select your preferred payment method. You may also click Other Payment Channels.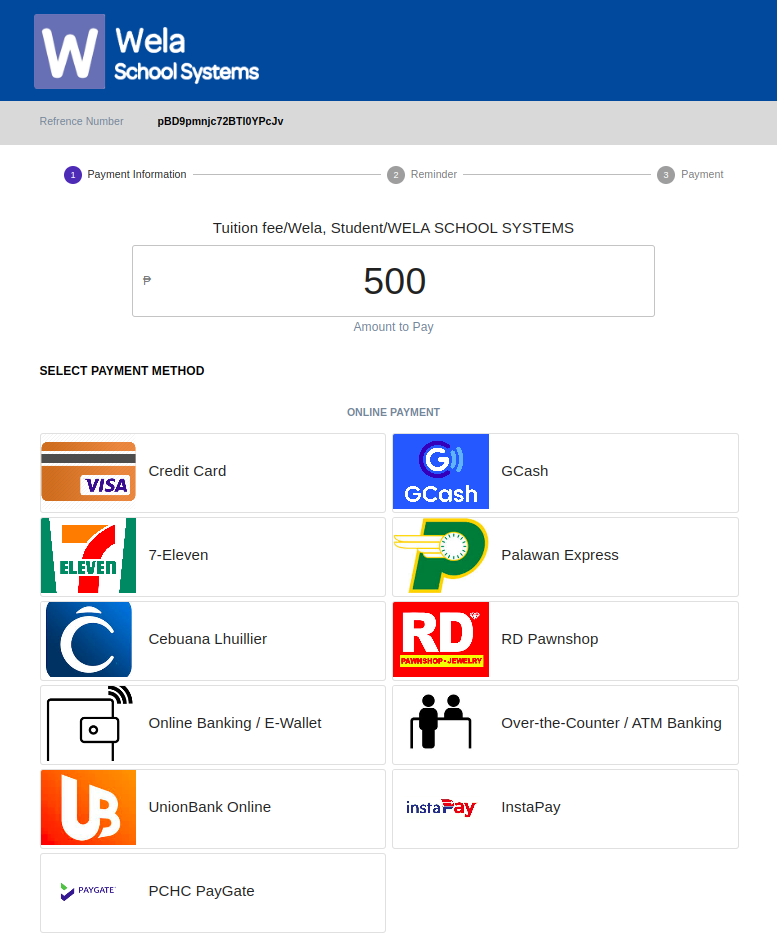 Step 2. Click Select Payment Option and choose PALAWAN for example, or any other Payment Center available on the choices.

Step 3. Input your email or phone number to send instruction via email/mobile.

Step 4. Go to your nearest Palawan Pawnshop or any Payment center you have chosen.
Please take note of the Biller Name, Ref. No. , Description, Amount and Deadline. Receiver is the Biller Name found in Step 3.
Read the instructions carefully