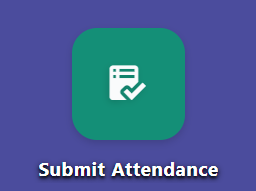 Submit attendance is a place/tool where teachers can submit and upload the overall record of their student's attendance. It presents a list of attendance sheets showing the spreadsheet's status and the date it was created.
Search Bar is used to search specific files.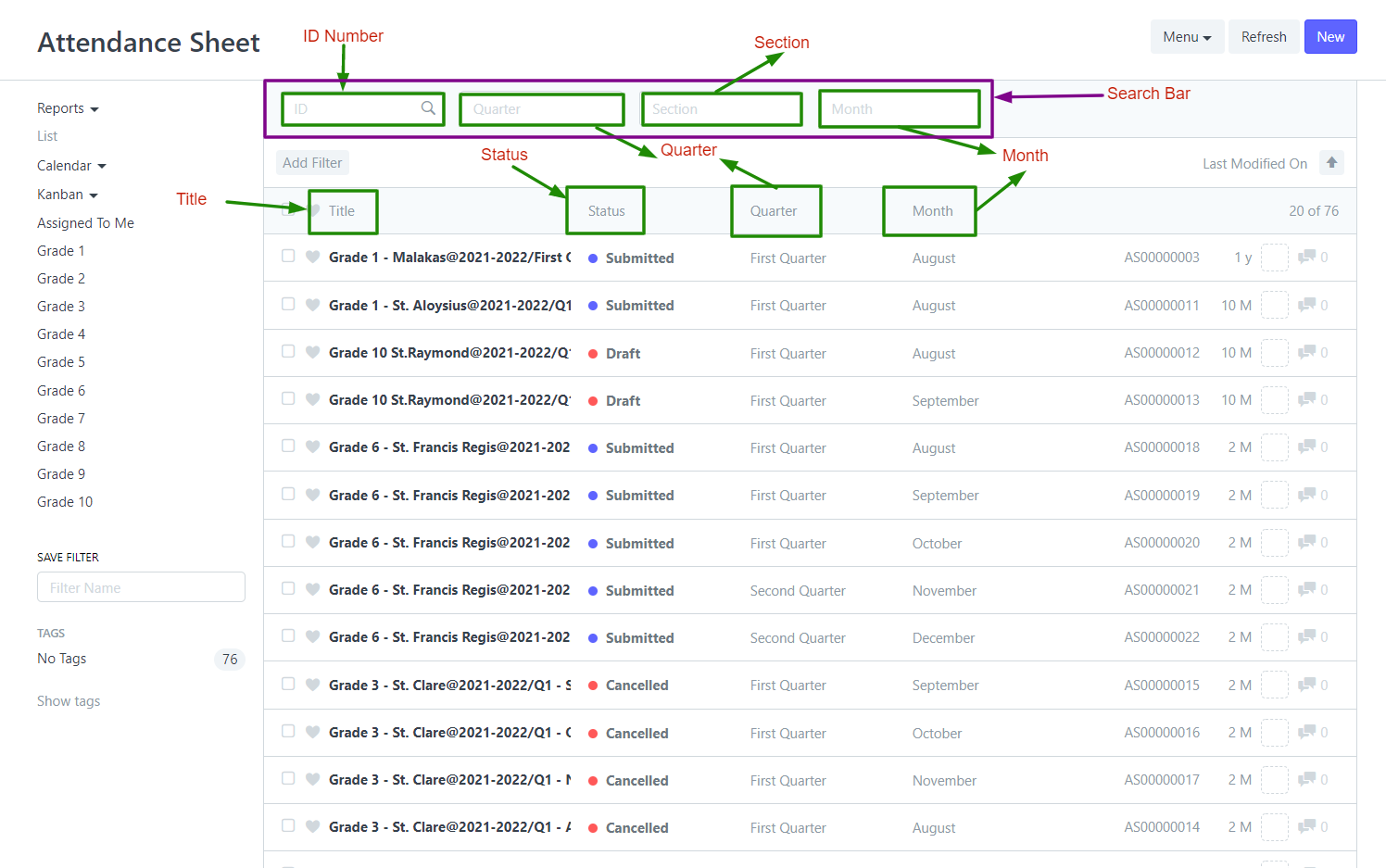 A  list of spreadsheets is displayed upon clicking the Submit attendance icon. You will see the title of a file and its status, quarter, and month it was created. Draft status is when the file or the record is not yet finished and finalized. Canceled status is when the adviser or the teacher cancels the attendance sheets for a certain reason. Lastly Submitted status is when the attendance sheets are already uploaded and finalized.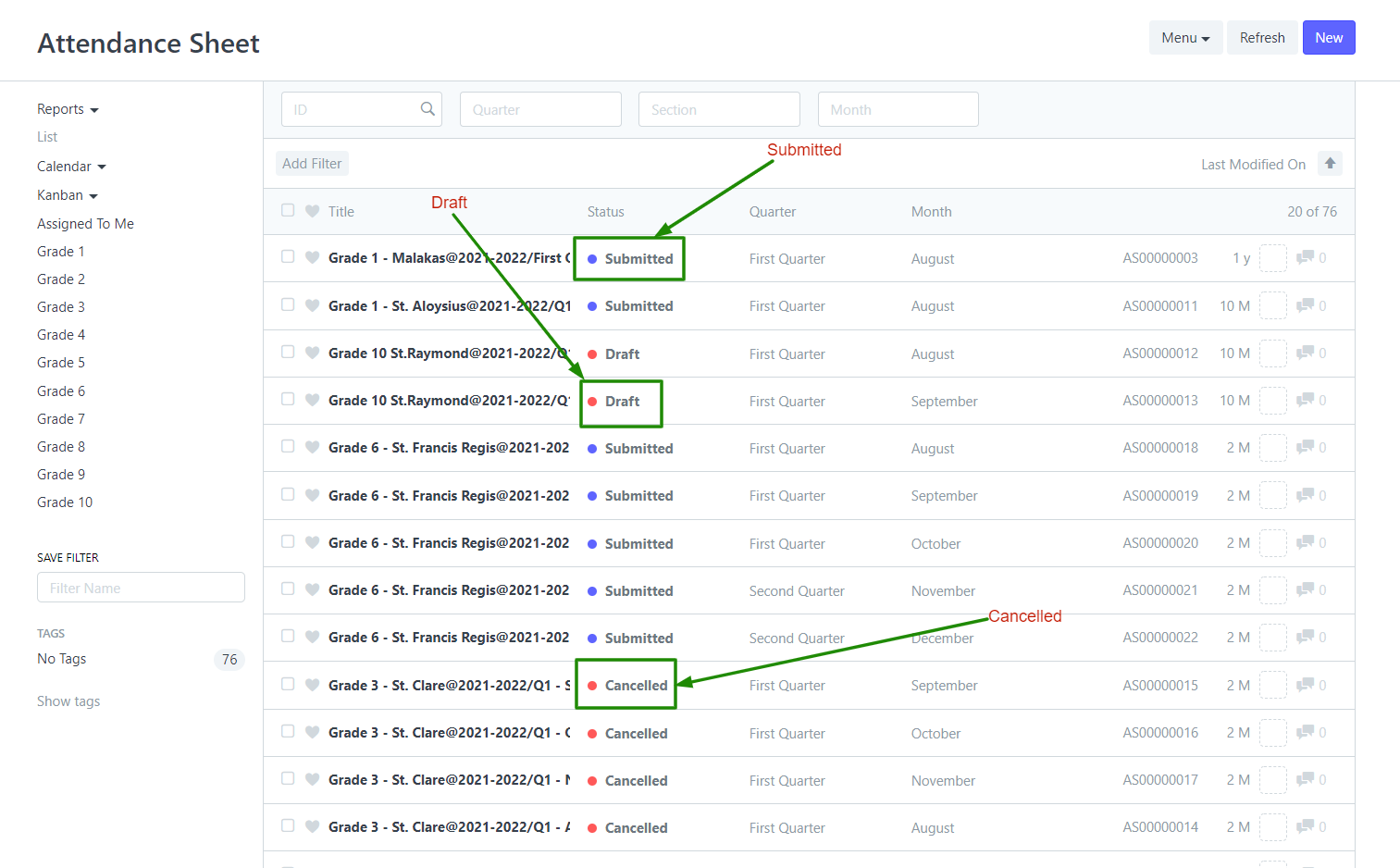 The Refresh button is when you want to reload/refresh the system. The button New is when you want to create or make a new attendance sheet/file.

The Button Menu is used if you want to have access to the system or to the setup of the system.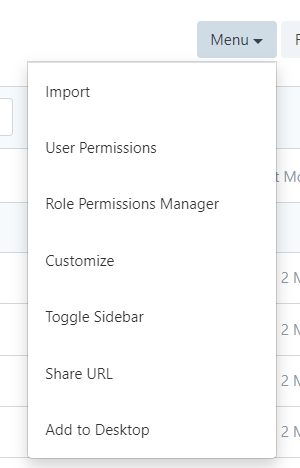 The Modified Button is used when the teacher wants a certain file that is covered with the new release of attendance sheets. Instead of scrolling and spending half of your time searching for a certain file, you can simply click the modified button.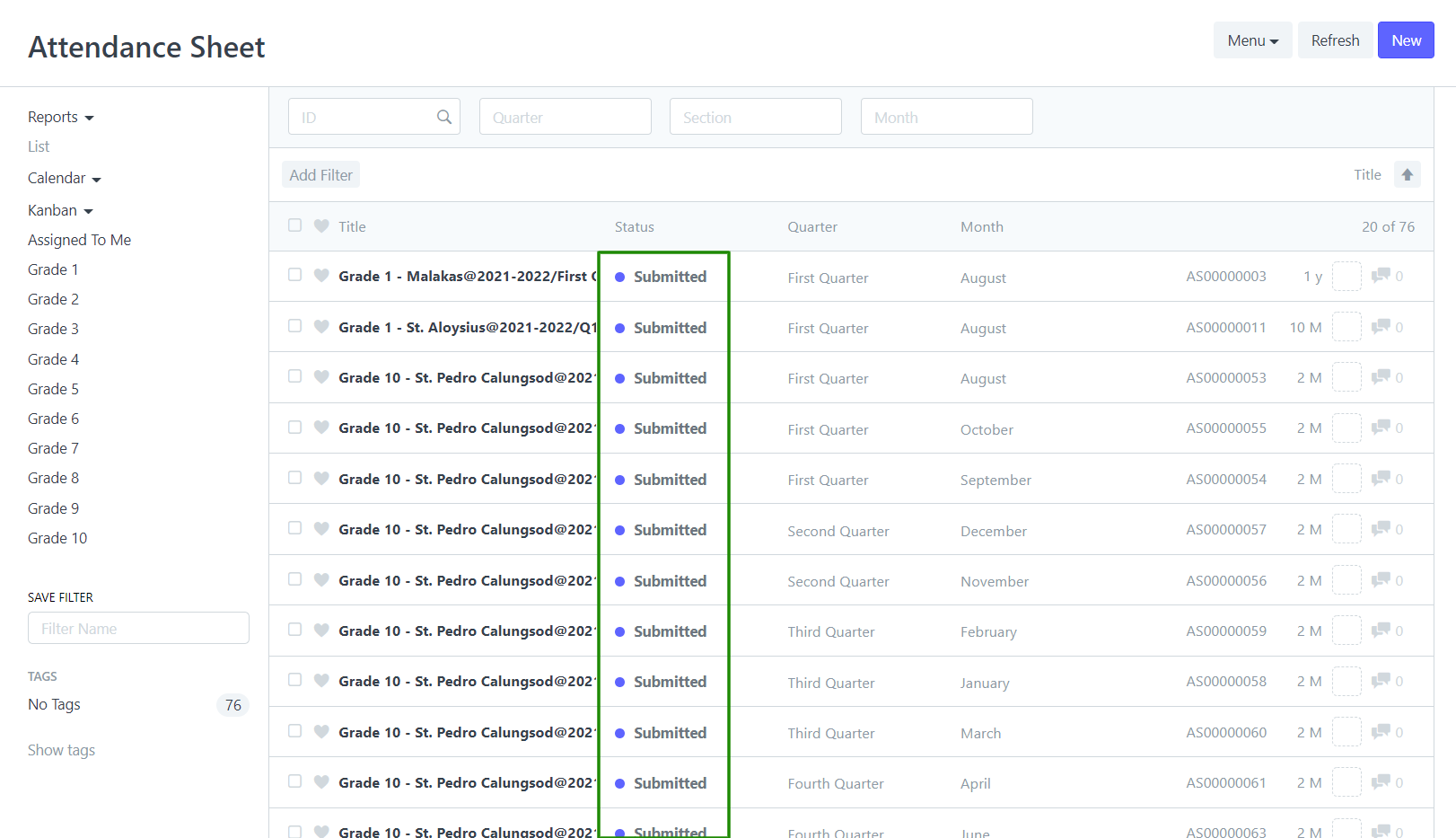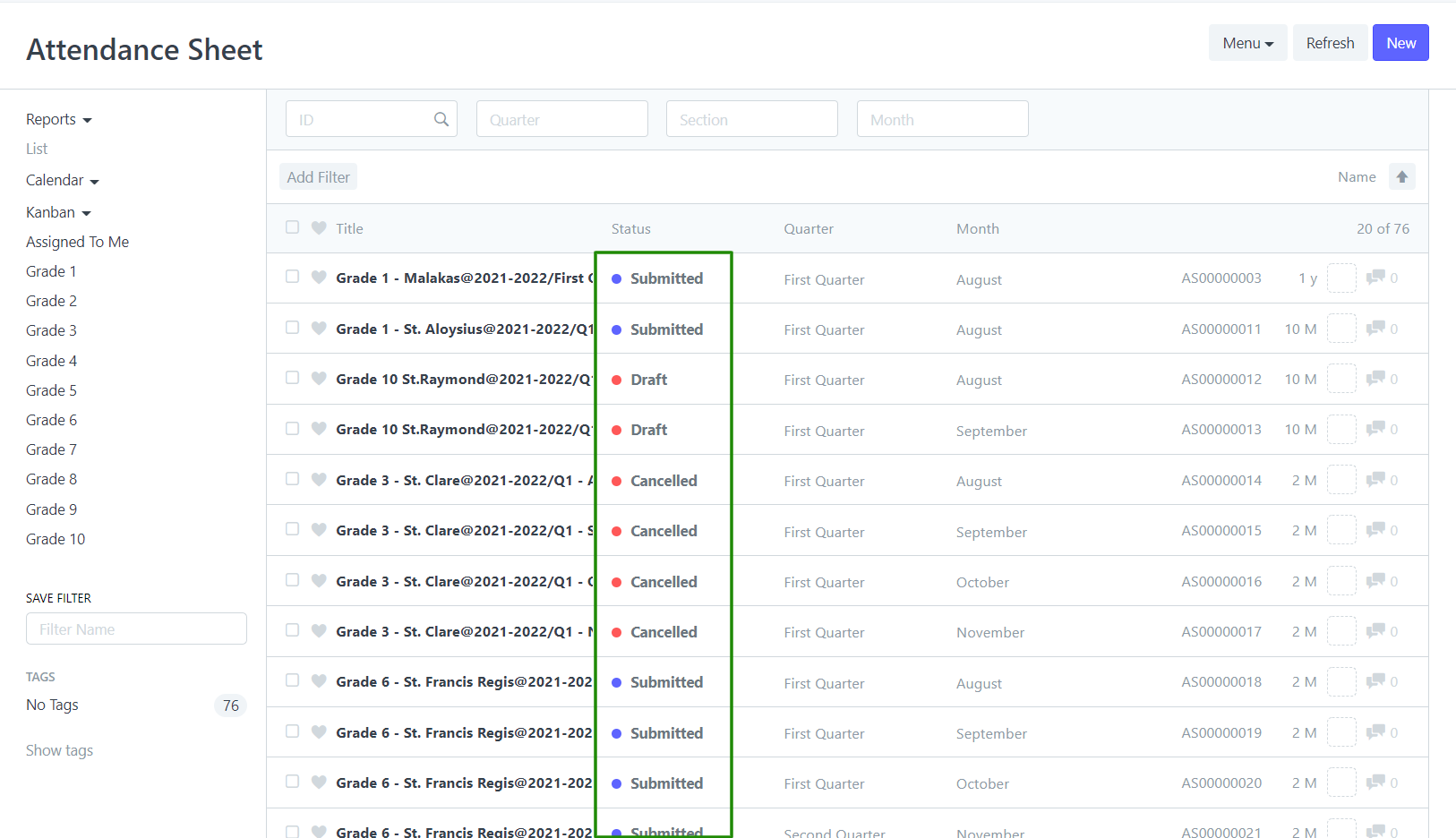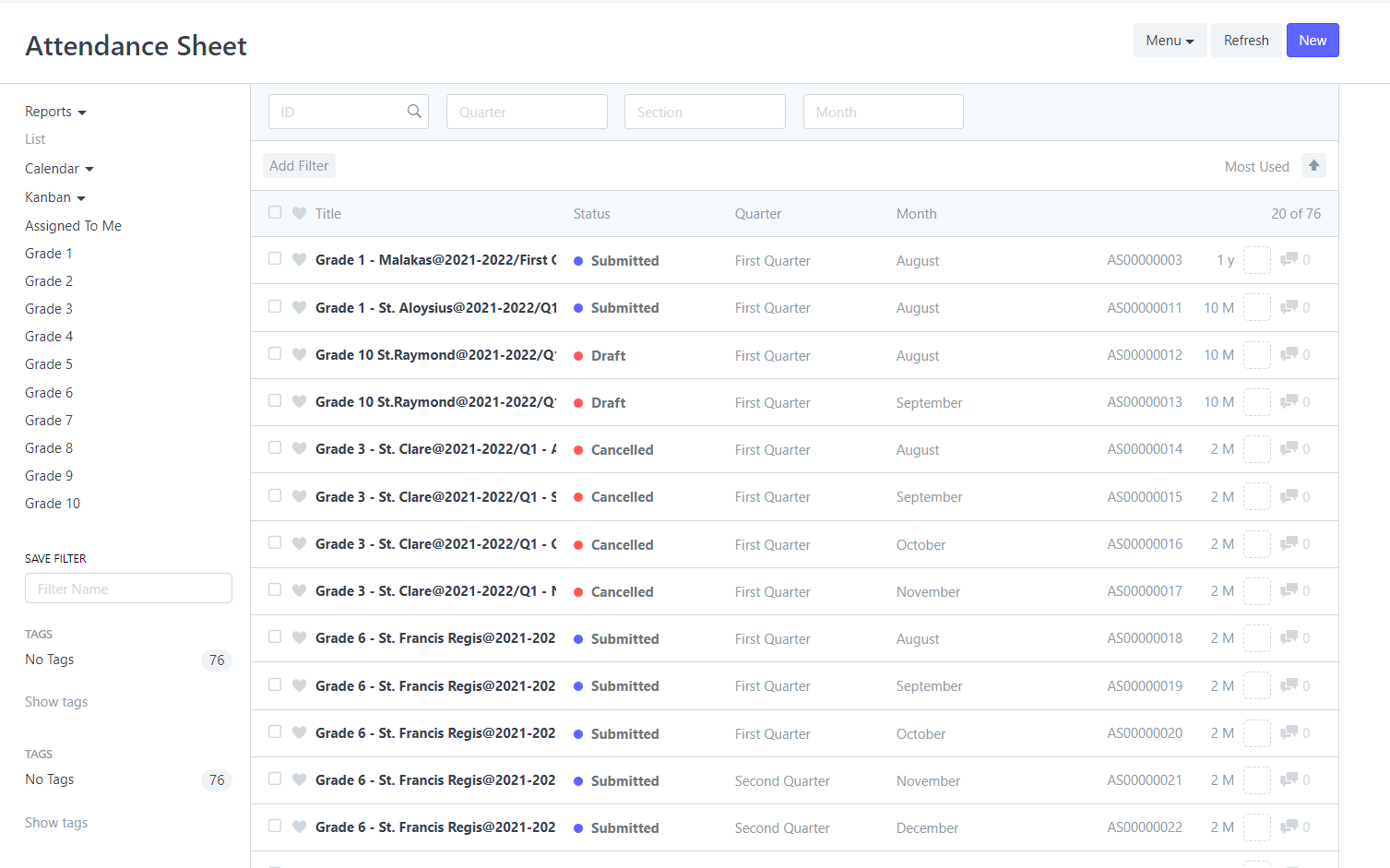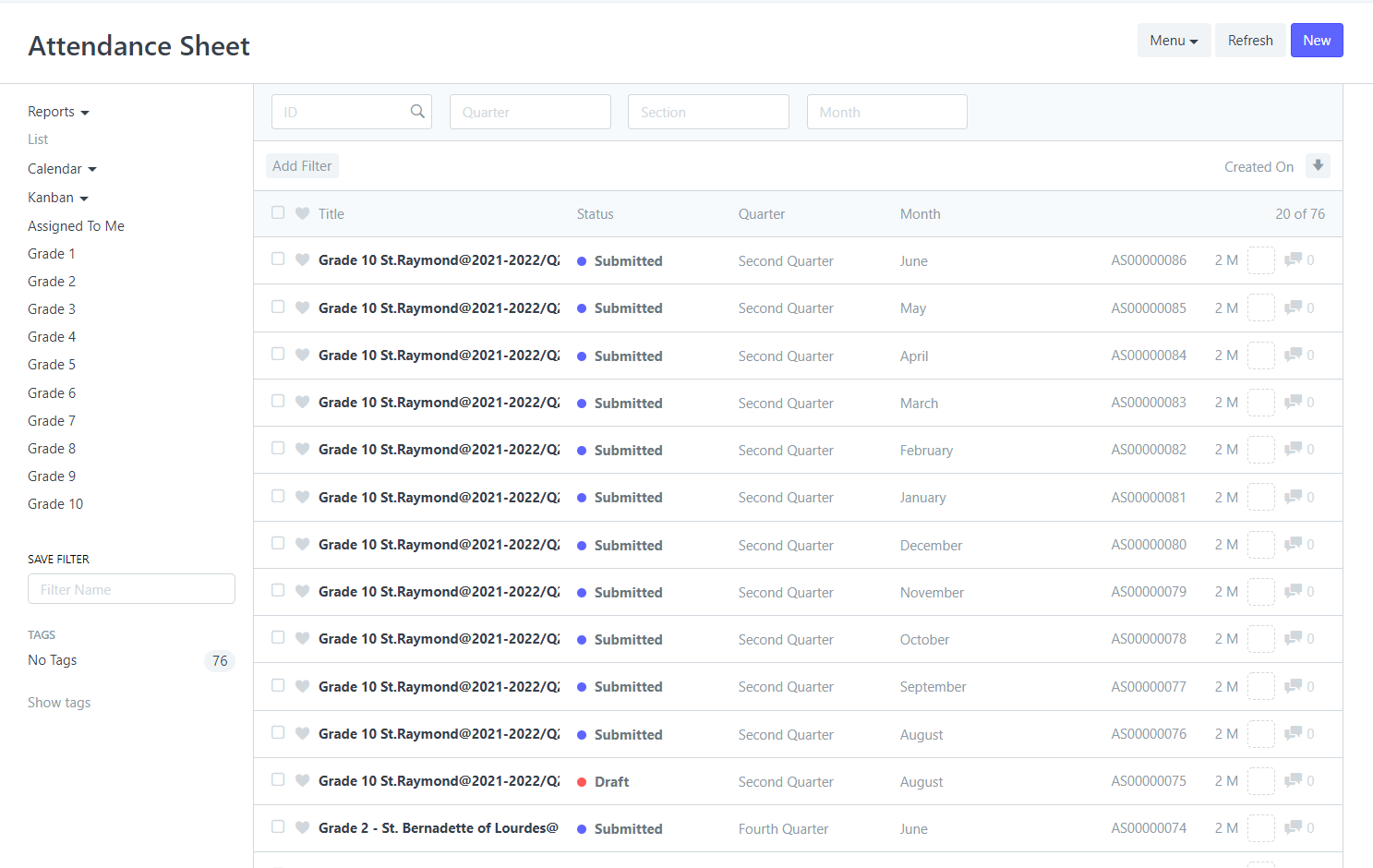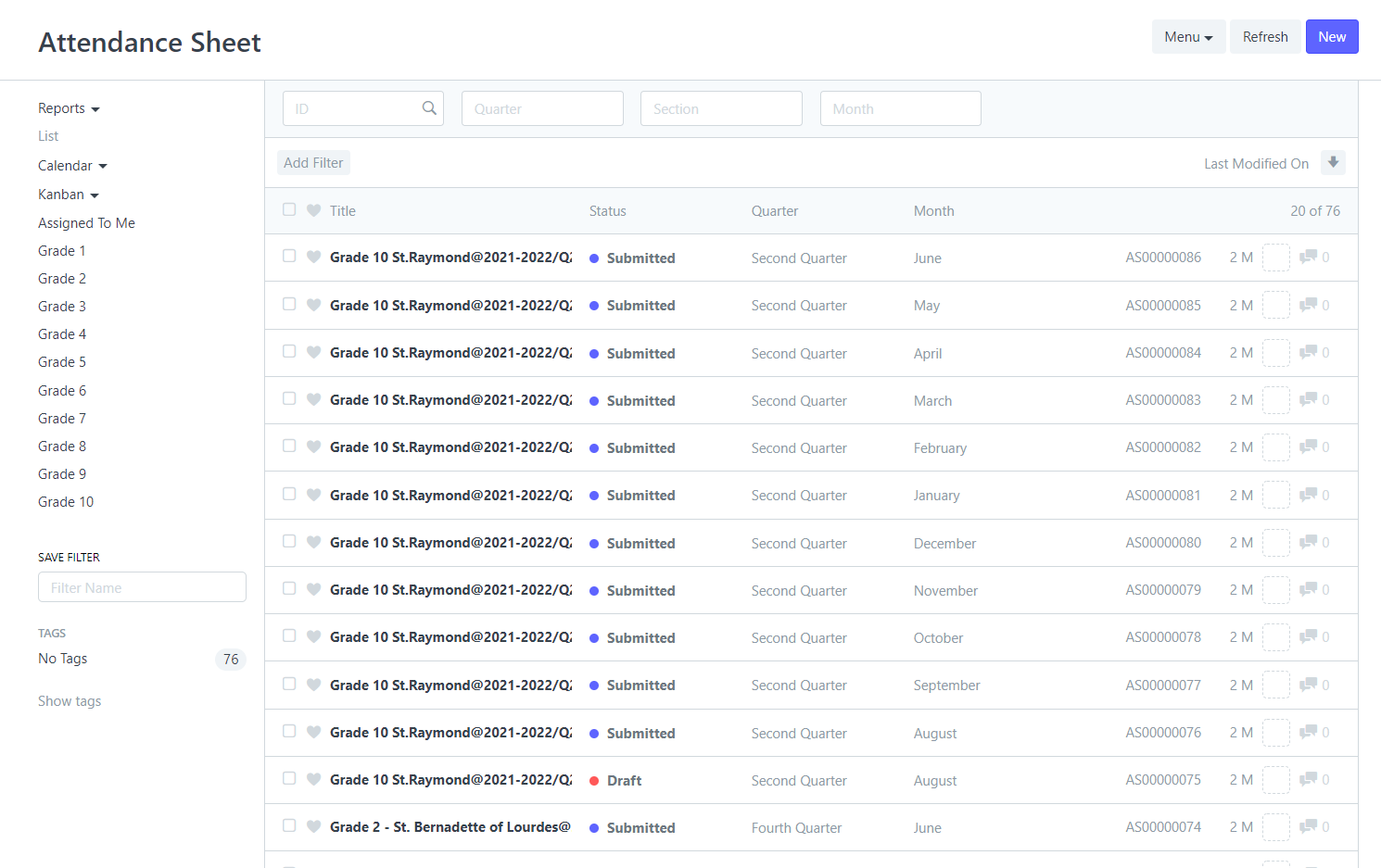 For the status of the Submitted, inside of it is the title, quarter, section, month, and the student's attendance table. You will see the "Click here to upload" button if you want to save and upload the record. Aside from that, you will see the Cancel button to cancel the upload file for a certain reason.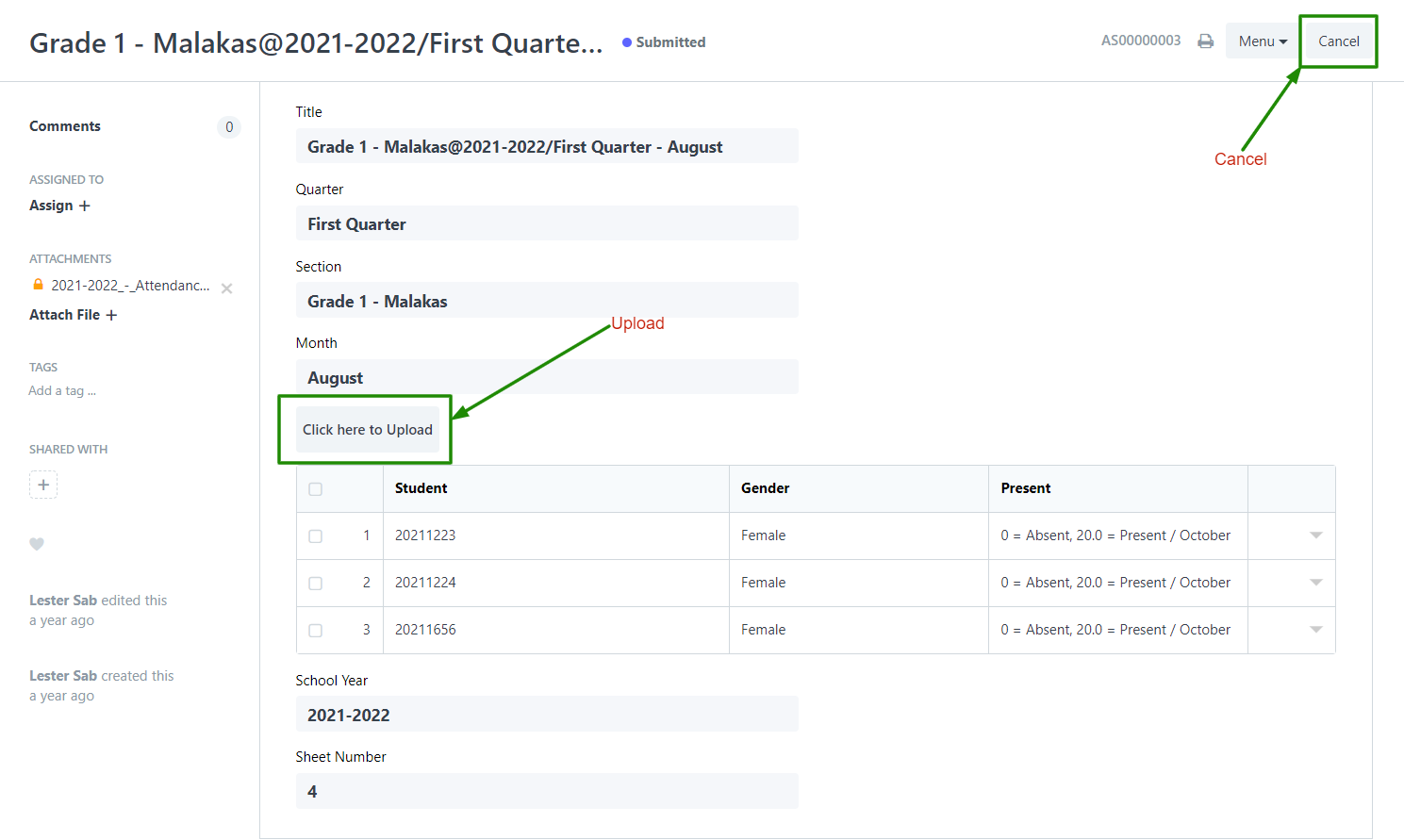 Just like the Submitted status, inside the Draft status is the basic information of the sheets. You can see the button "Click here to upload" too. The only thing this form is different from the first one is the button Submit, which indicates that the sheet/file is made and saved but not yet submitted.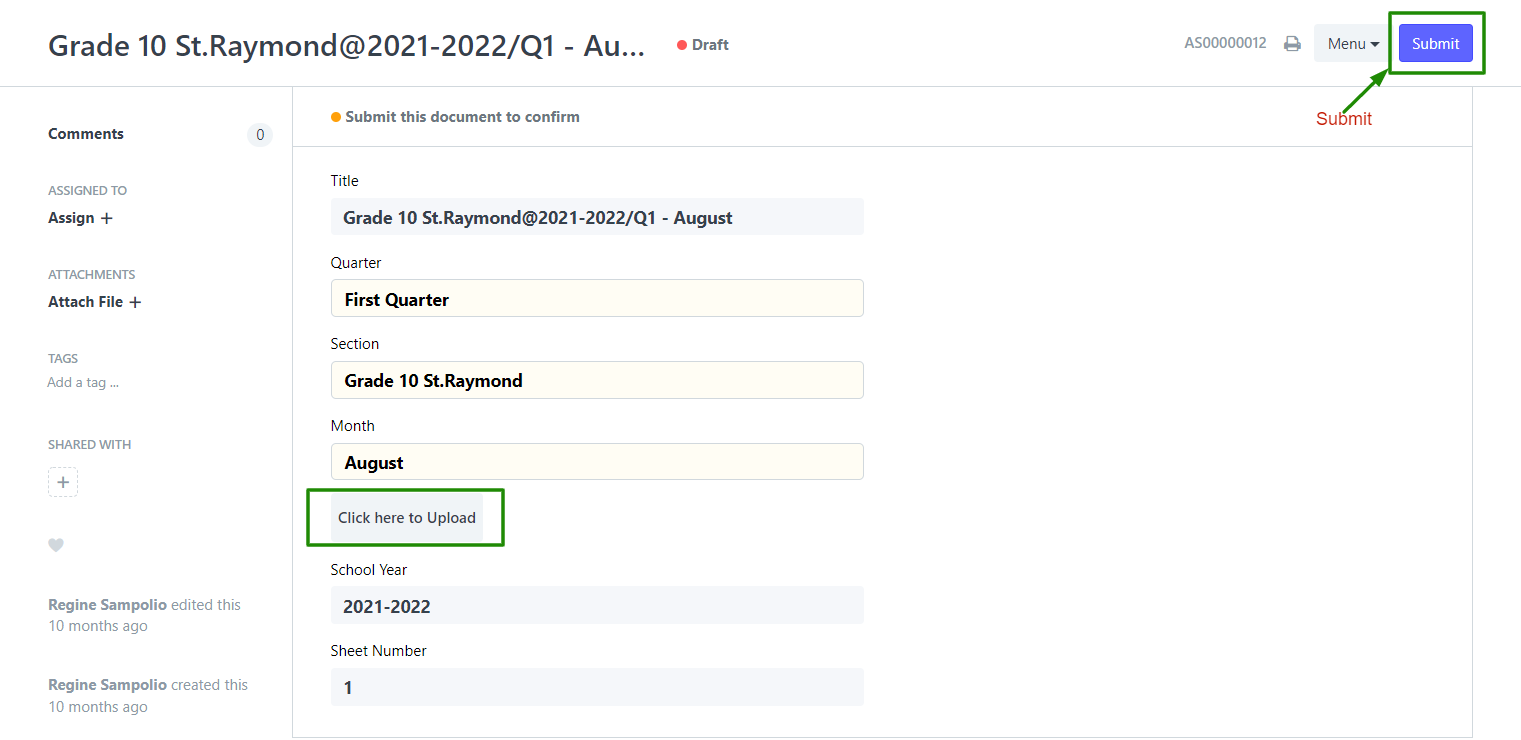 Inside the Canceled status is the basic information of the sheets.  Amend button is used for amending or changing the file/sheets info.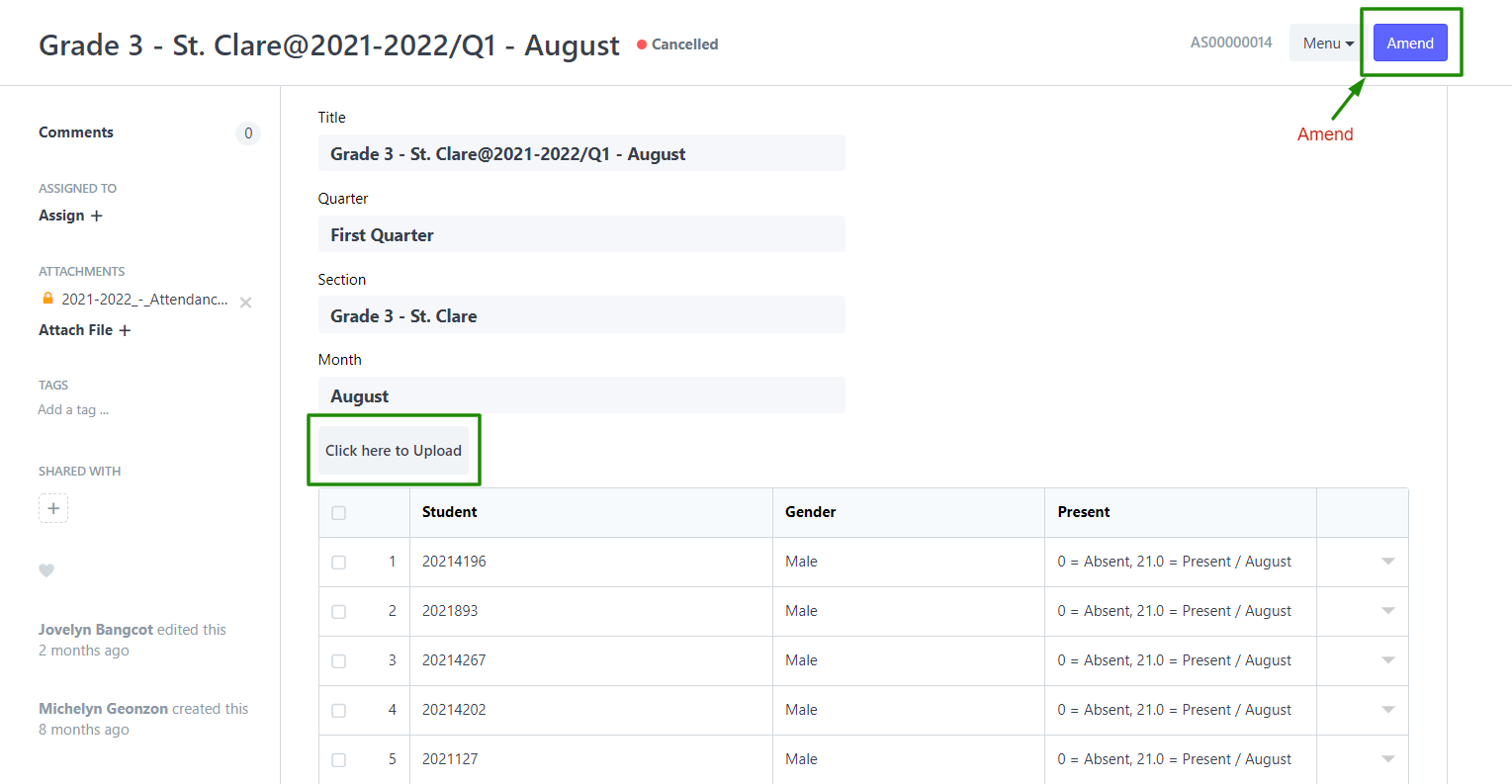 Who has Access?