I. INTRODUCTION
Schools are looking to organize, process, and make value out of the torrential amounts of data they generate. Transforming them into actionable and adopting the trend that will help them grow their business. This manual will help you organize your daily tasks, get familiar with the tools we use, assist the school and stay productive throughout your working hours.
As Technical Support in Wela School System, we expect you to have an open mind, patience, and a data-oriented mindset with great communication skills.
Hence, we have prepared this guide to help you understand your everyday tasks and find yourself comfortable with our company culture.

About the company,
Wela School System or Wela Online Corp is an end-to-end school system where students, parents can view their grades, announcements, billing statement thru a mobile app. Our solution takes care of the manual processes of our partner schools, as we automate these processes so that the school ultimately focuses on what is important: delivering quality education.
II. TRAINING OBJECTIVES
By the end of this training, you will be able to;
Understand the process of Wela school systems for the Basic Education, College module, and Silid Aralan Learning Management System.
Resolve minor issues through Chat support or Online support.
Understand the different kinds of issues reported.
Forward issues documented in the respective department using Asana (A project management tool).
Deal with different personalities of a customer.
PRE-REQUISITES
Trainees are required to have a PC/Laptop and a stable internet connection for the entire duration of the training.
Prepare a session from a home environment conducive for learning if online training.
Coming on time is a sign of integrity. It also ensures that your participation in the training is maximized and all topics will be fully covered.
Ensure that all personal needs have already been settled prior to the start of the training.
Participate in the training sessions.
III. TRAINING OVERVIEW
The training will be in-depth training online. A 4-day training that will help the trainees grow and learn how to navigate the Wela portal and its features. Moreover, after the training sessions, the trainees are expected to present what they have learned to the panelists.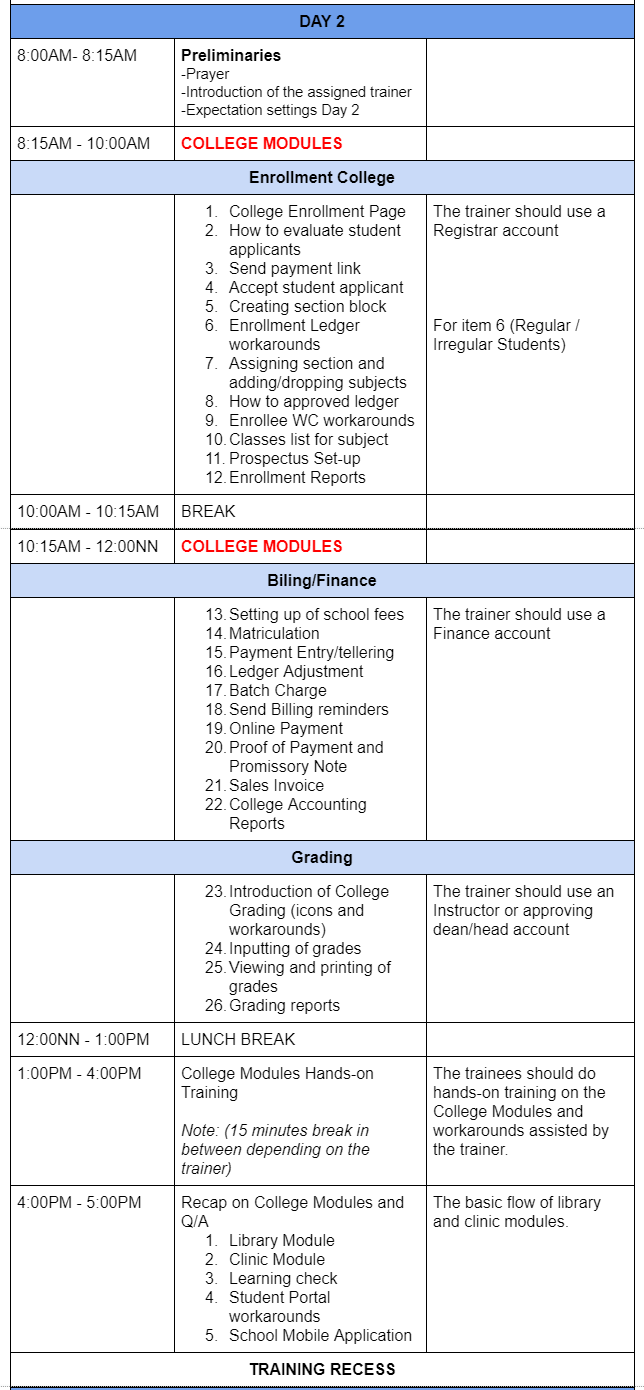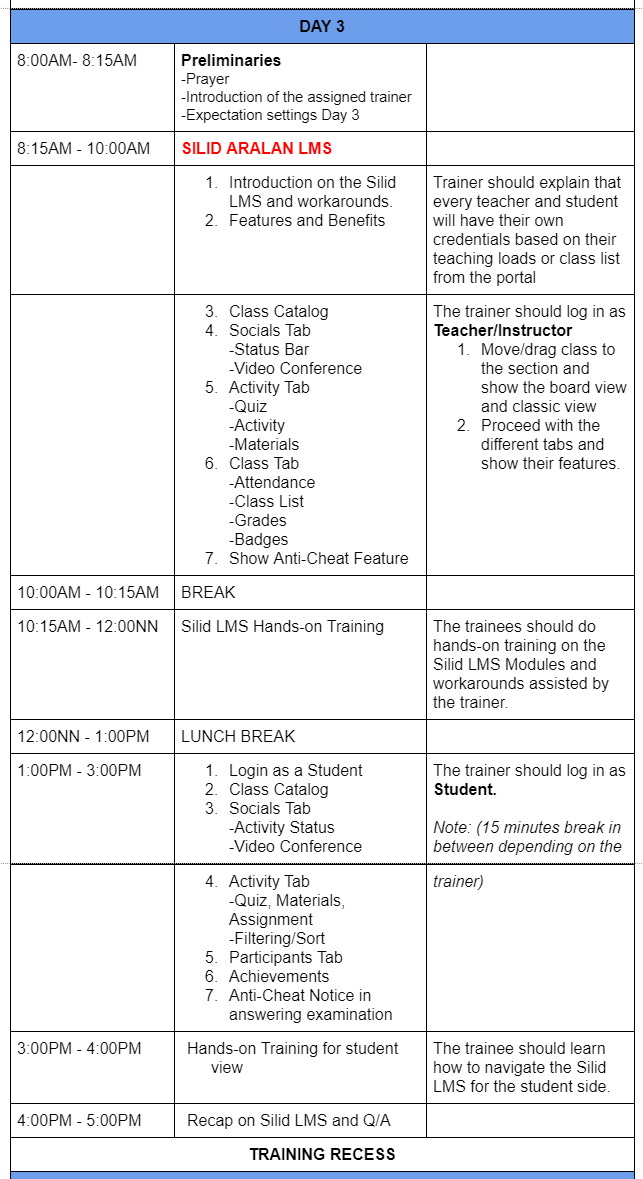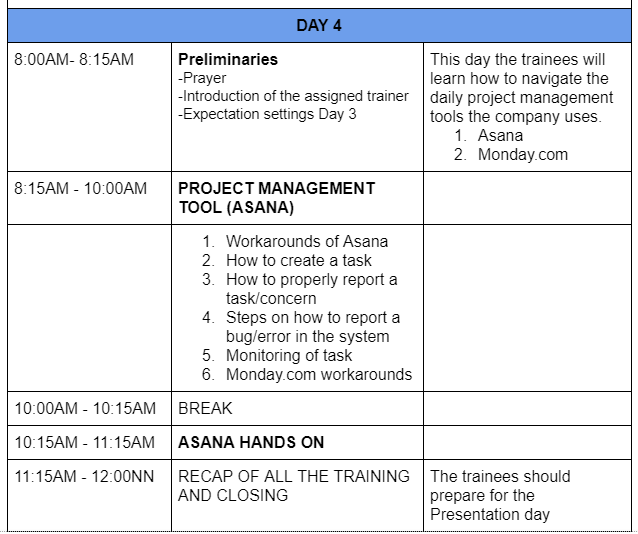 IV. PRESENTATION DAY AND OUTPUT
Each trainee is expected to present the company profile including the BED and College Modules. A 30-minute presentation plus 10 minutes suggestions from the Panelist.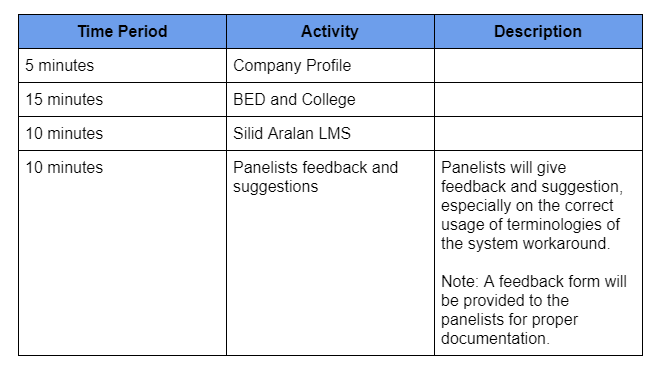 V. SUMMARY
From a product improvement perspective, understanding a customer's needs and issues is inevitable. Technical Supports are the first sieve through which information is passed. Therefore, for a Technical Specialist, knowing how to deal with different types of users, understanding their issues, and documenting them properly is an absolute necessity, the details of which are covered in this training manual.