This document will be your guide as to creating requests for adding and dropping and showing the processes that will be affected in doing so.
Follow these steps below to proceed.
Step 1
Login to your portal.
Preferably using the accounts provided for Registrars, Coordinators, Deans and or other staff allowed to process requests.

Step 2
Once you are on the portal's desk, click the search-bar at the upper right corner of the desk and type in "Requests WC"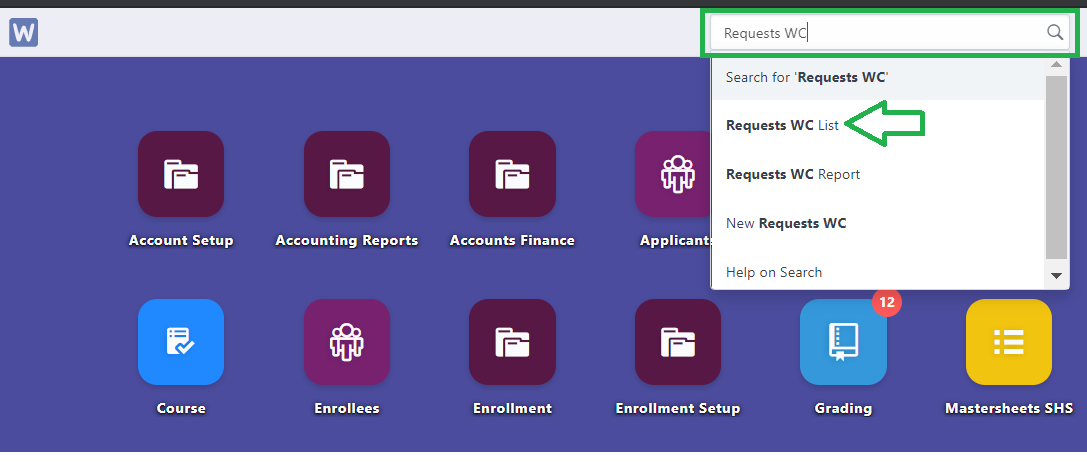 or click the Enrollment icon and select Add/Drop Requests under College Enrollment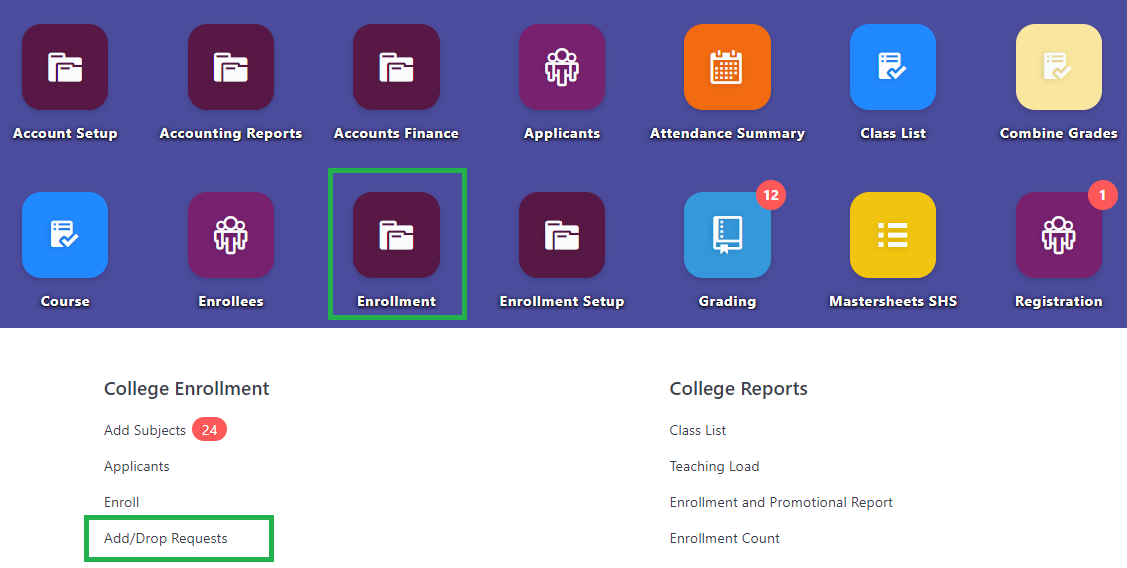 Step 3
You will see on the list the previously created requests. To create a new one, click New.

Step 4
After clicking new, you will be provided with a form for you to enter the details.
Enter data needed specially the fields in red.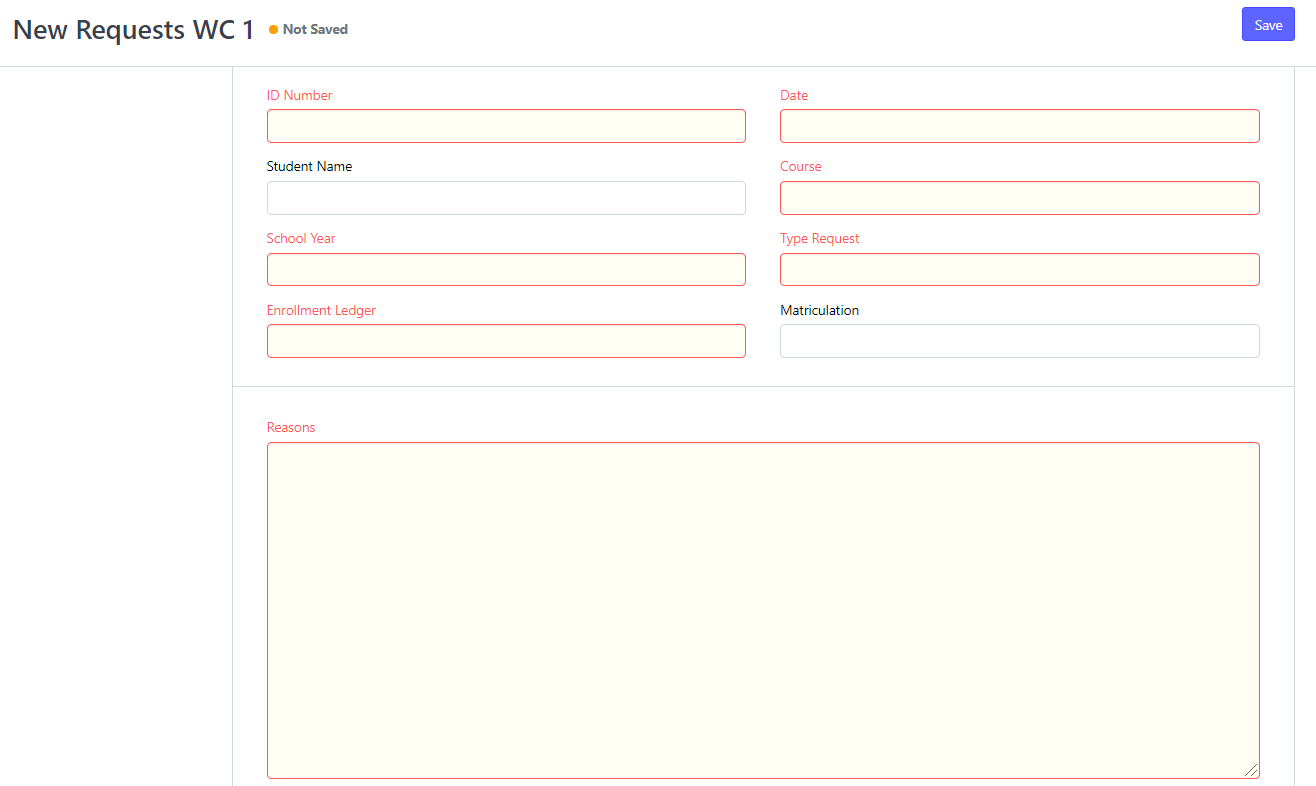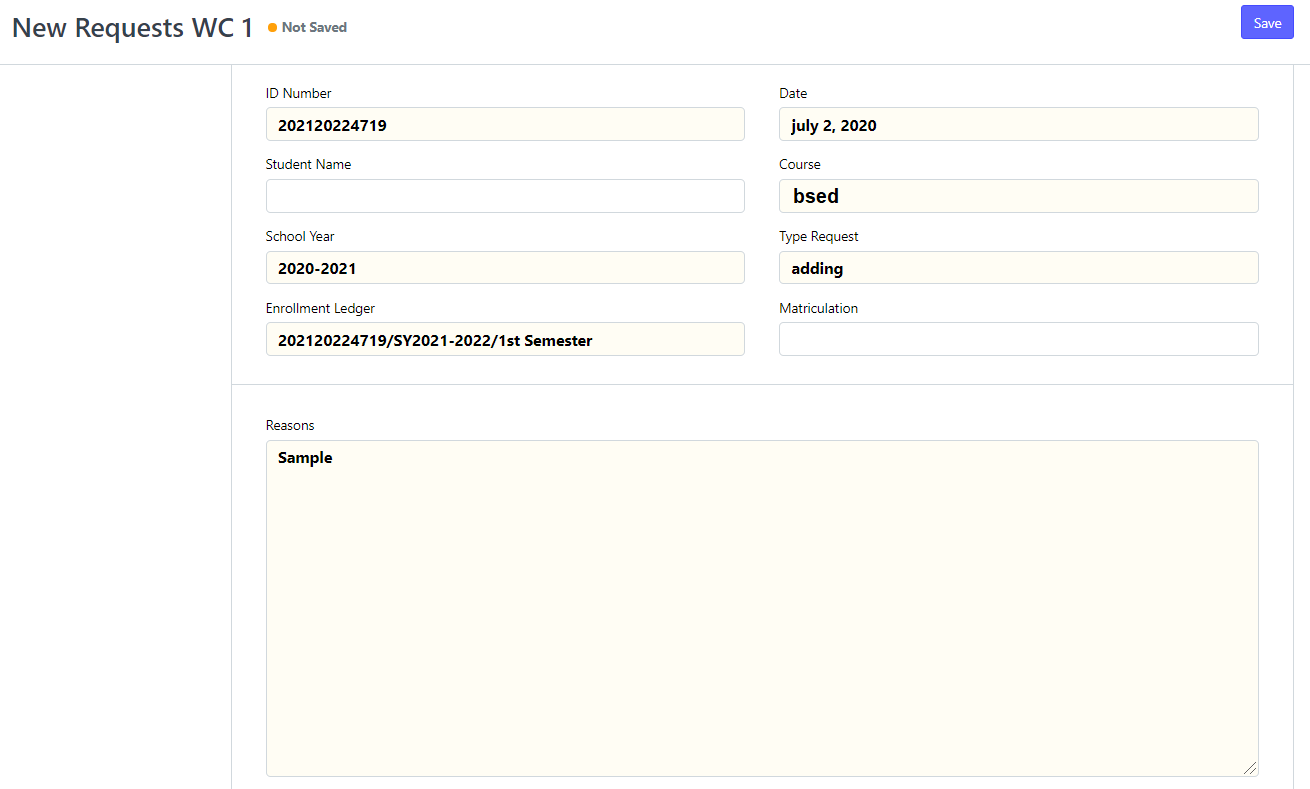 Scroll down to add the amount or percentage to charge for this request.


Step 5
Once done, click save and submit to record the request.


The request will then be tagged as submitted once you permanently submitted the request.

The newly submitted request will be on the list.

---
These are all the steps in submitting a request.
---
This documentation below is what will happen when you successfully followed the steps above and submitted a request.
If you submitted the Enrollment Ledger and Matriculation of the student tagged in the request the School Ledger will reflect the requests you created together with the amount you entered.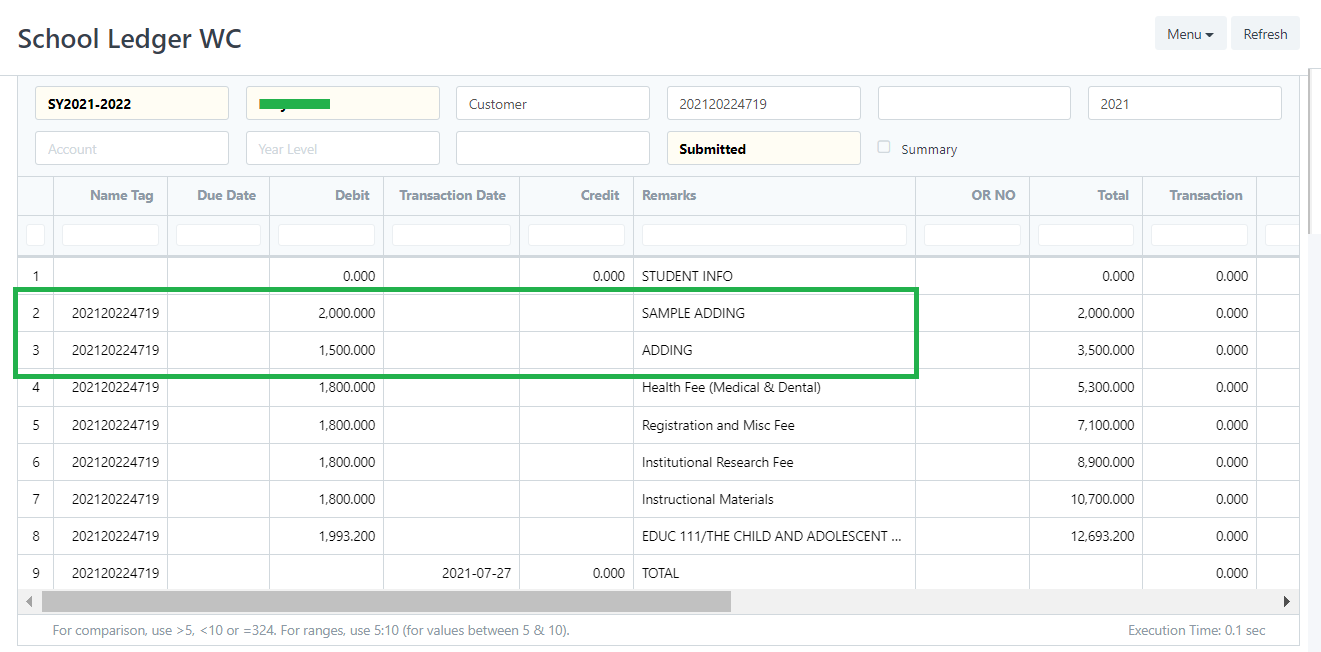 Sales Invoice will be automatically created as well.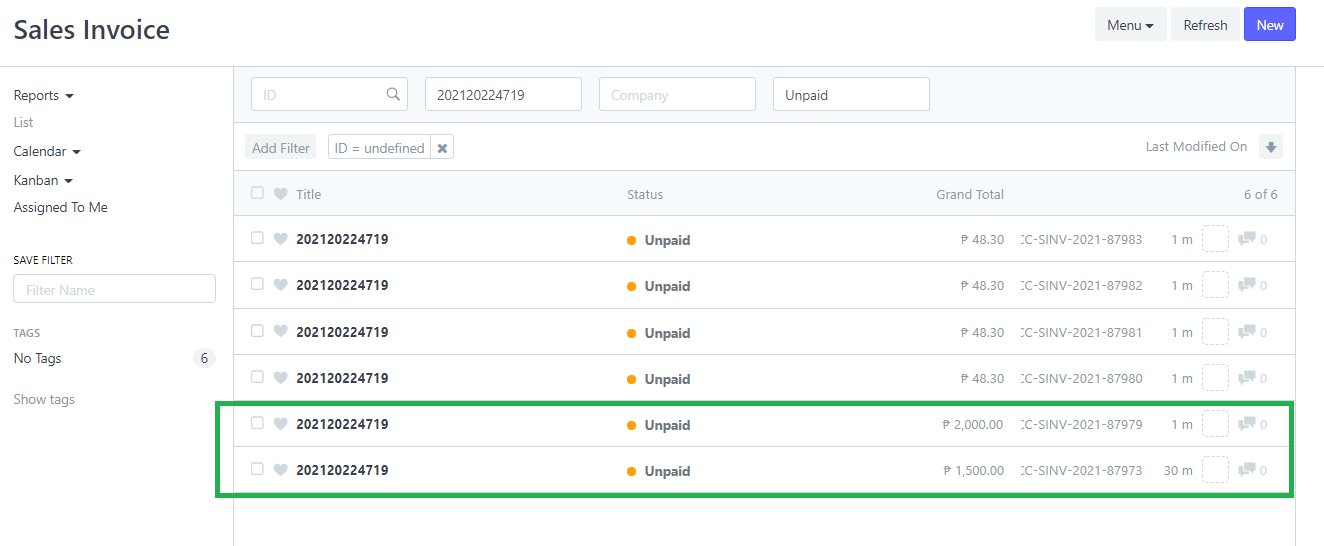 As for the Tellering, the requests will also be included together with the fees of the submitted Matriculation.