The student can resend their own Enrollment Account or Silid Account.
Step 1: Open your browser, type your WELA school portal and add this link /resend-account . Example: yourshool.wela.ph/resend-account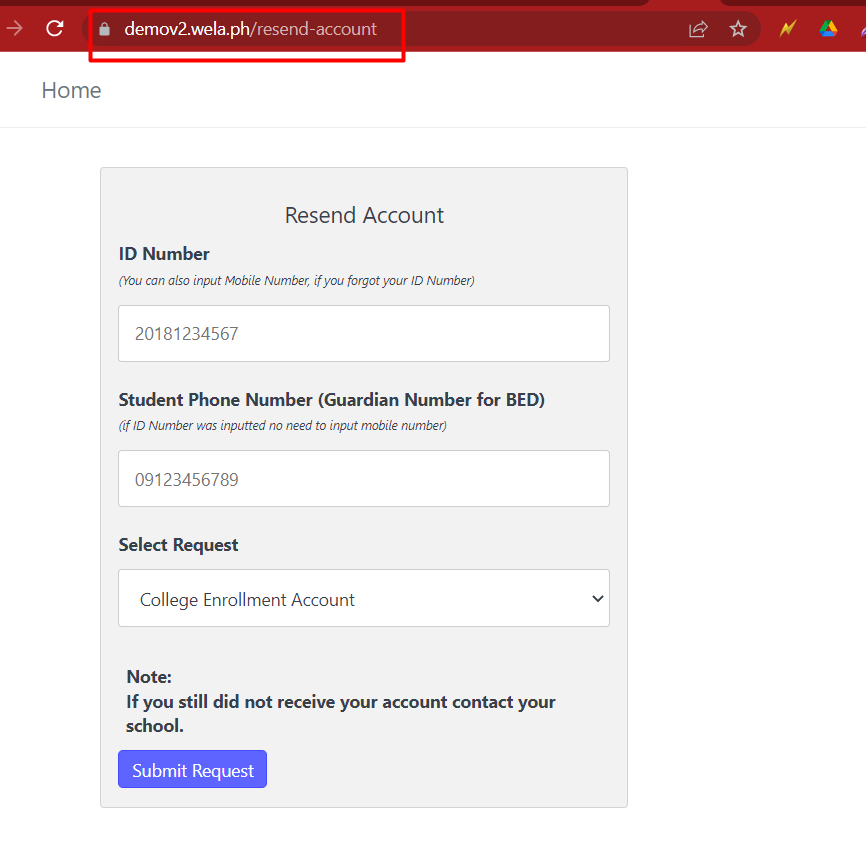 Step 2: Input your ID number or Mobile number if you forgot your ID number.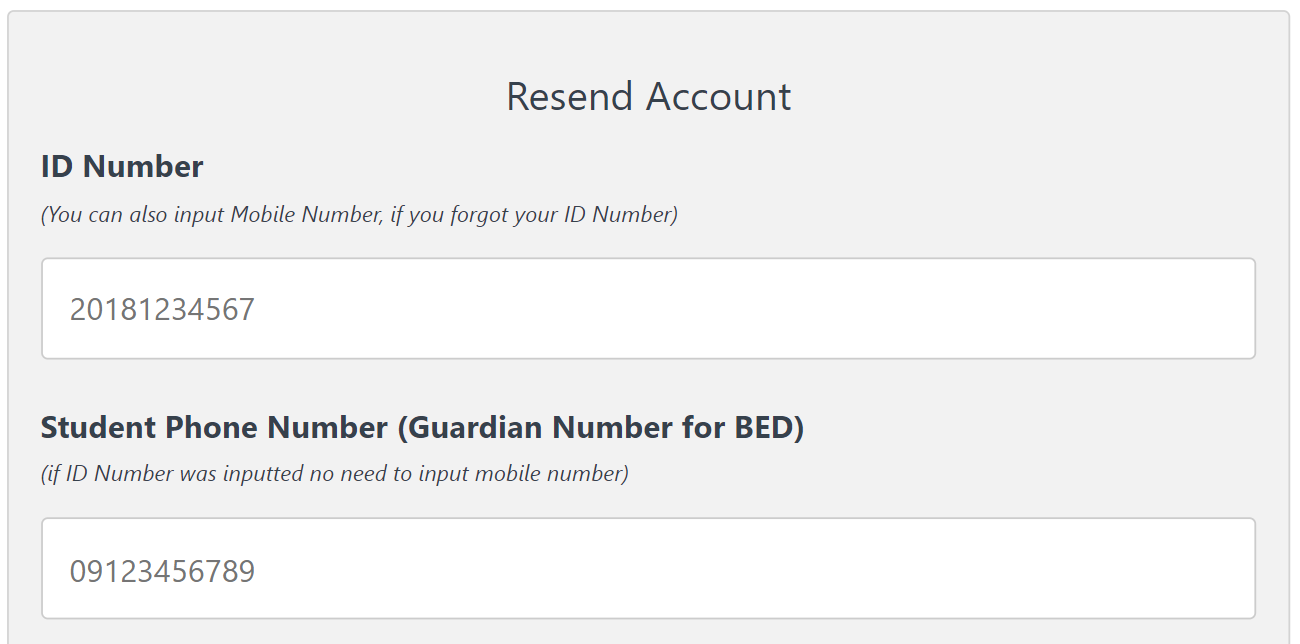 Step 3: Select Request you want to resend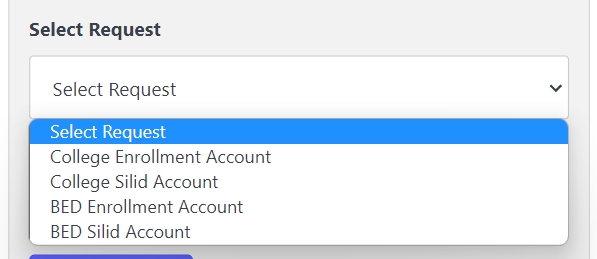 Step 4: Click Submit Request to send and wait for the text message.

Account successfully resent.