This document will be your guide to synchronize students for Basic Ed to SilidLMS
---
Follow these steps below to sync Basid Ed students to SilidLMS
Step 1
Login to your portal.
Use the accounts that can edit School Setup.

Step 2
Once you are successfully logged in, you will be redirected to your portal's desk.
Search "School" on the search area at the upper right corner of the desk.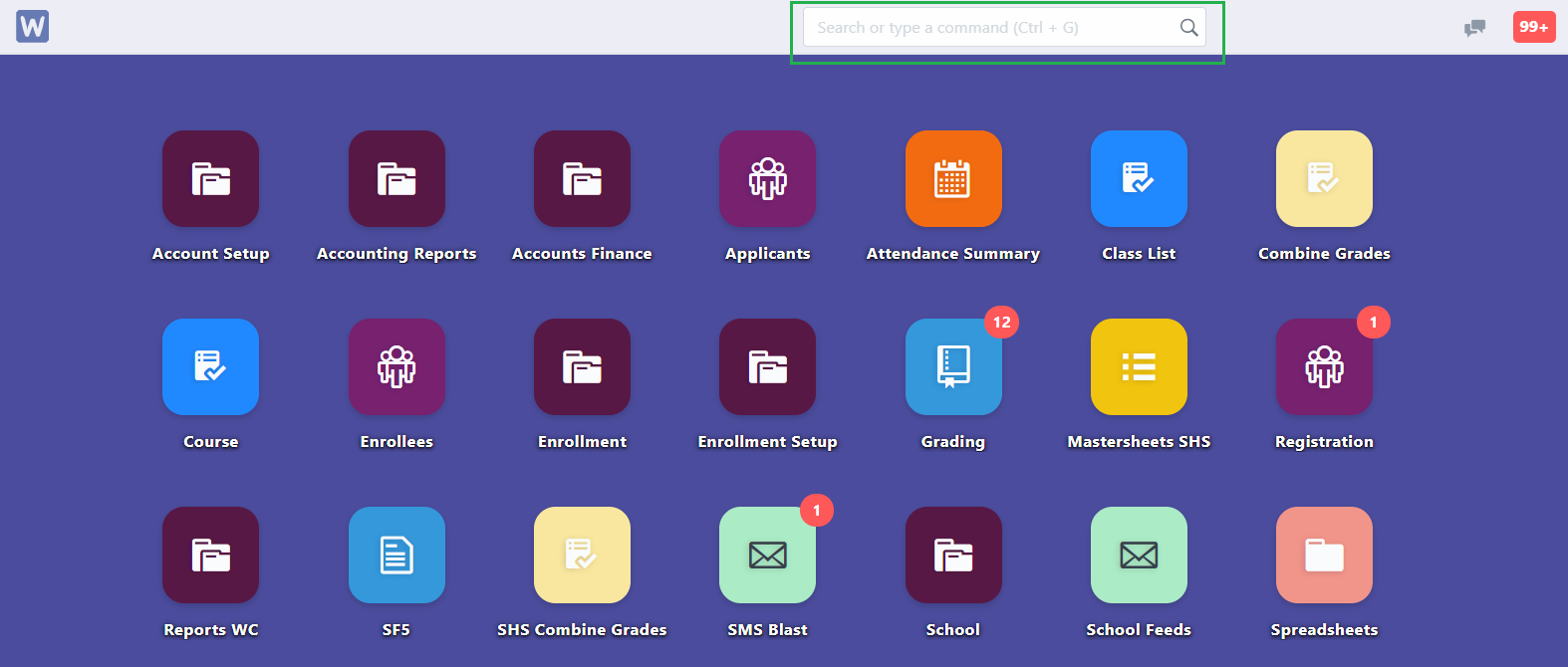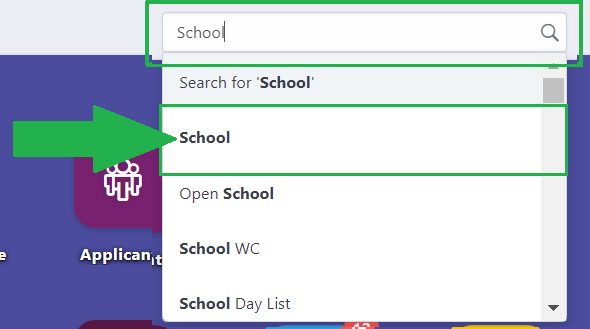 Step 3
You will be redirected to the School setup page.
On the text area for School Name Short, enter the shortened name of the school with no spaces and most preferably in a lowercase format and click Save.



---
To proceed with the next steps, make sure that Basic Ed students are already assigned with a section.
---
Step 4
Go to Class List by searching "Class List" on the search-bar at the upper right corner and select the result.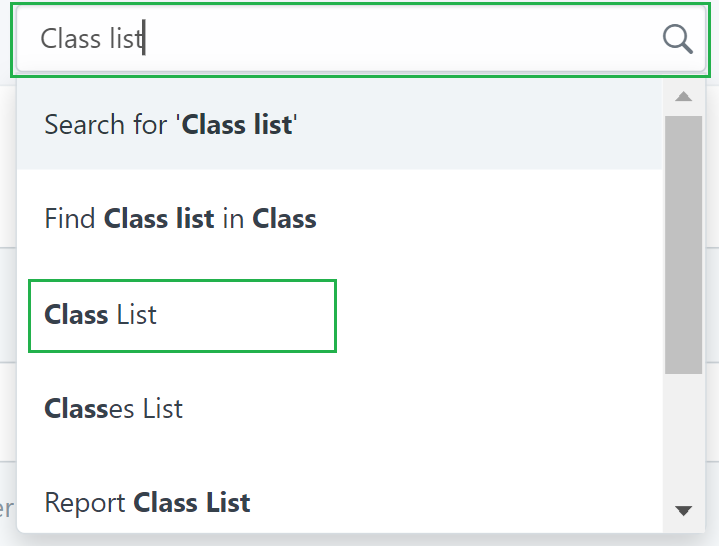 Step 5
You will be redirected to the Class List page, select a class from the list by clicking its title.


Step 6
The details of the class will be displayed once opened.
Scroll down to find the Class Schedule table.
Click Add Row to add rows for each subjects of that class.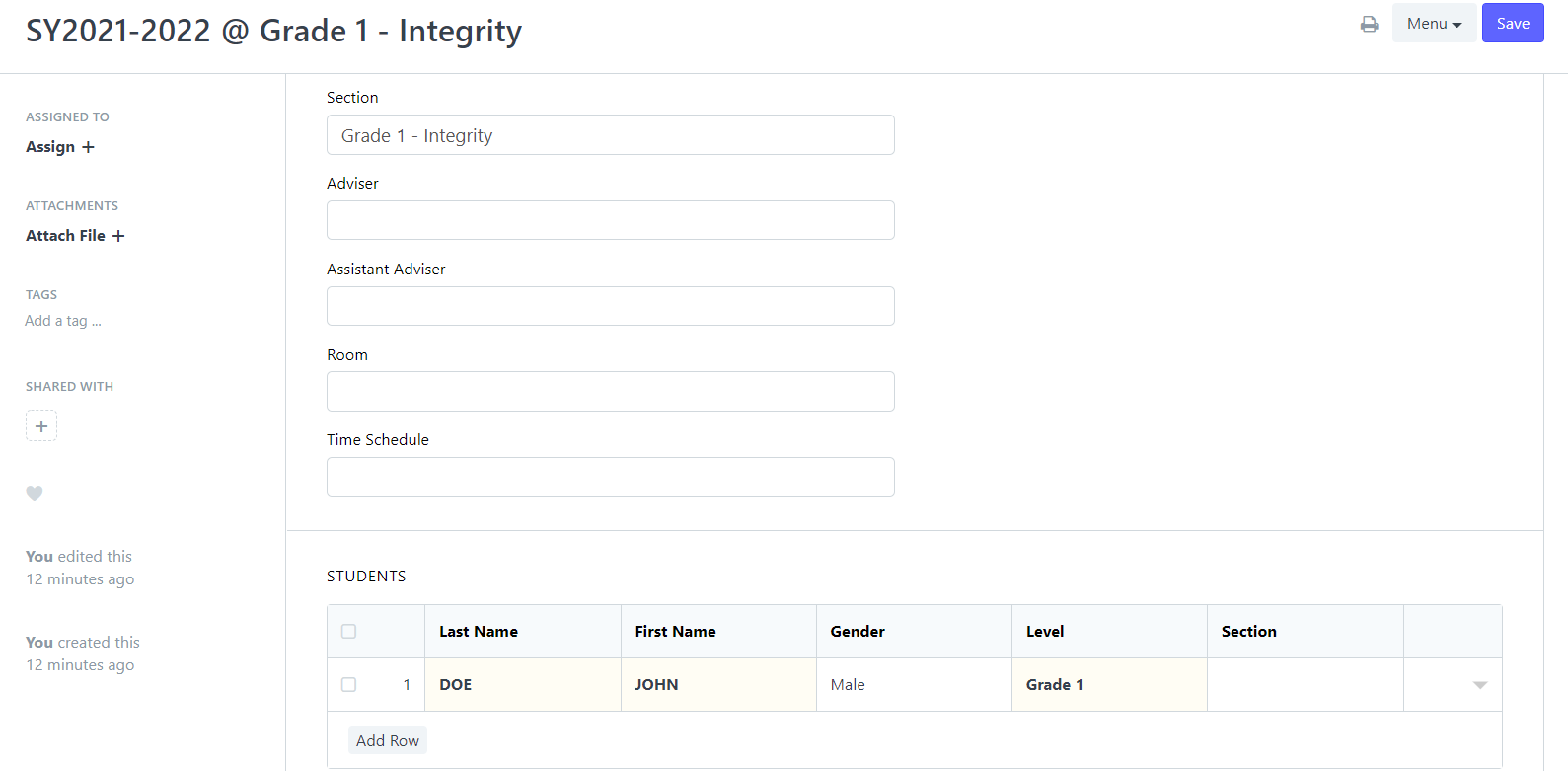 Step 7
Once a row is added, enter the Schedule, Subject and Teacher.
Click Save once done adding all the schedules.



Step 8
You can send the accounts once done with the previous steps.
Go to "Account Sender Silid v2 Basic Ed" using the search bar at the upper right corner.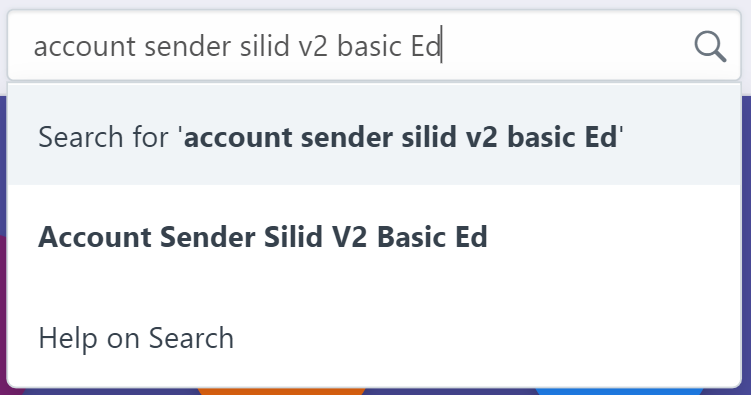 Step 9
Click the "Send Accounts" button to send the SilidLMS V2 accounts.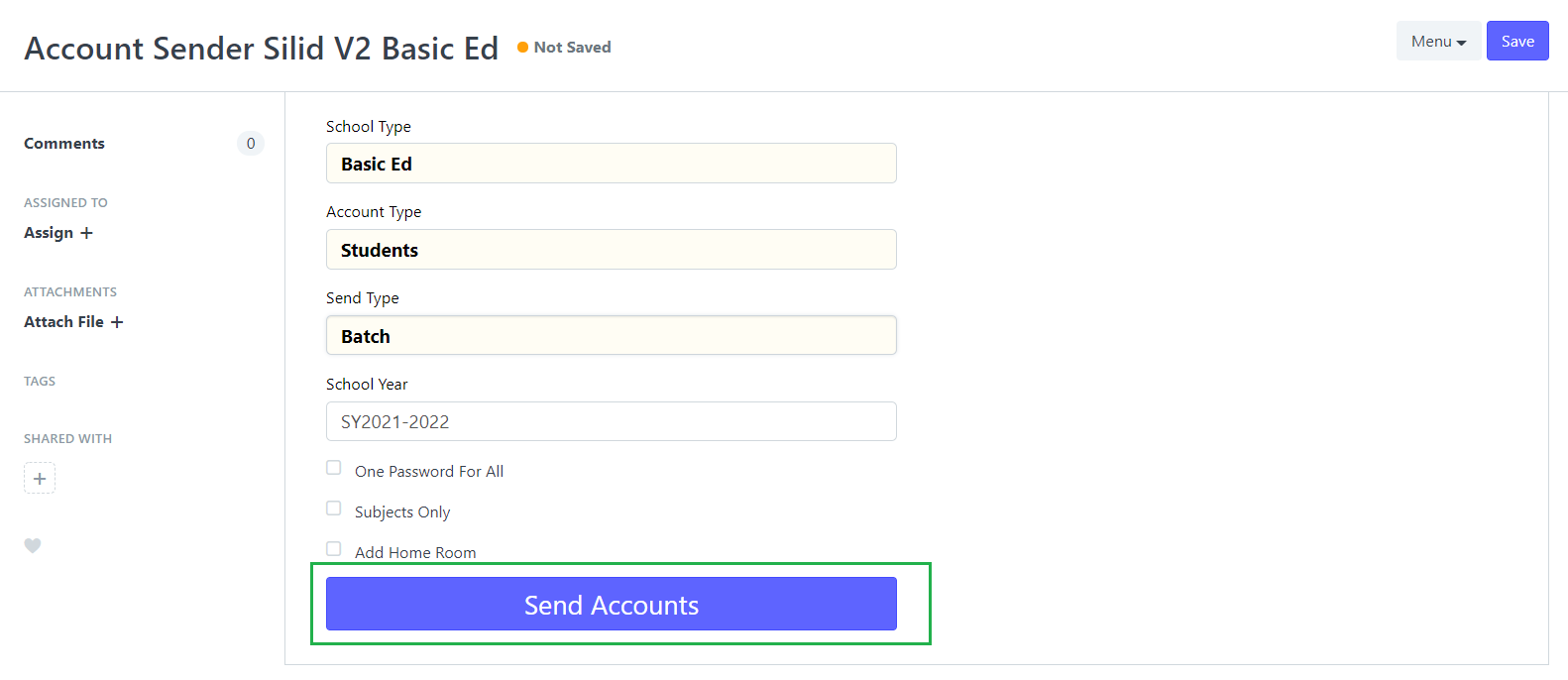 The students will then receive their accounts like this attached message here.
The word School on the message is the one you've set on School Short Name.