Applicable for OLD SCHOOLS Only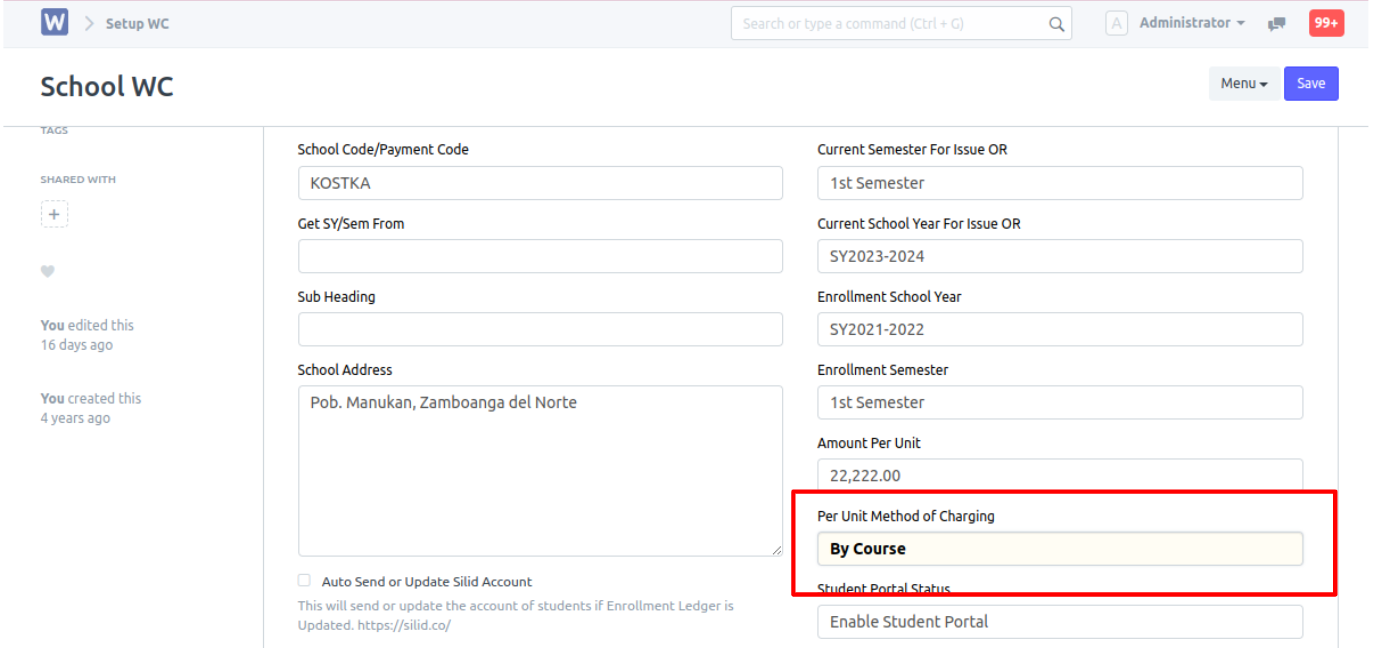 Note: This update only applies if the Per unit method of charging is equal to 'By Course'.
If the 'By Course Rate Per Unit' table in Subject Name WC is assigned and the student's course is selected, the charging of unit rate will refer to the rate per unit column. If not please refer to the next step.

The charging of unit rate will refer to the School Fees WC rate per unit field

If both #1 and #2 are not assigned, the charging of unit rate will refer to the School WC Amount Per Unit field