The first step of the enrollment process is for the parents and or the students to fill-out the enrollment registration forms online to provide their information.
Follow these processes below for each level of students.
College Level Applicants
For college level applicants, another set of link and enrollment form is provided like this one: yourschool.wela.ph/enroll-college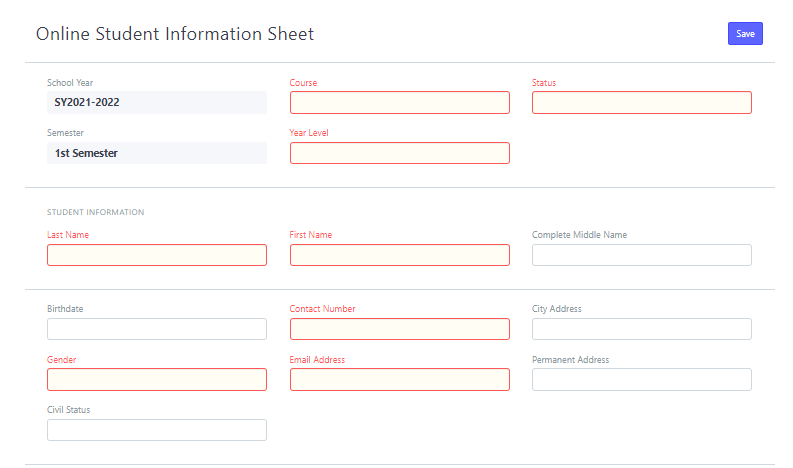 Once the parent and or the student finished filling-in their information they can then proceed to submit their application by clicking the save button.
You will be redirected to the payment link where you can select options to pay and will be given instruction for each options you choose. You may ignore the payment link if you preferred to pay directly to the School Cashier.
Payment Link and Online Payment Options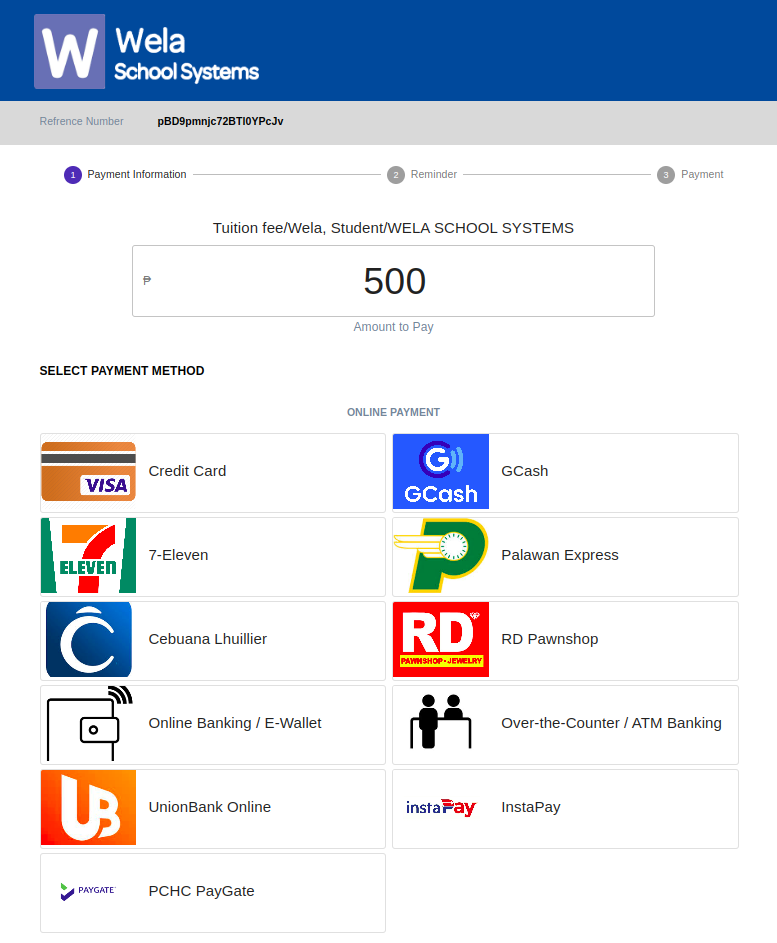 ---