News and Announcements - will allow you to see the new upcoming activities or Announcements at school.
DTR List - Once your child tap into the RFID device, it will store into the data of the DTR list in your Mobile App. The DTR log will be able to save the data for your child IN/OUT.
Messages - Able to see the whole message if your child did visit the Clinic, Prefect, and DTR log.
Grading - Able to view the grades of your child
Billing - Able to view the school fees, payment transactions and the remaining balance you need to pay.
---
Installing WELA mobile app in Google PlayStore
Go to PlayStore and search the name of your School. Example: Wela School Mobile App
Click Install and wait for it to finish downloading. Once it finish installing, click "Open" to open the mobile app.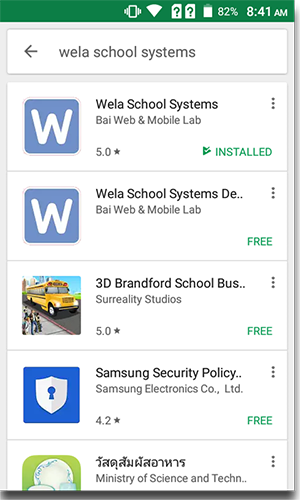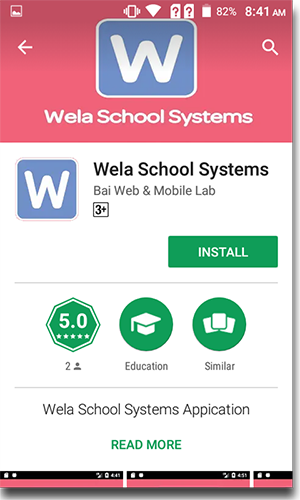 Download Appstore for iPhone users
Go to App Store, search the name of your School. For example, Wela School System app. Install the School Mobile App.