The following are the steps on how to setup a specific price for each item to be used on payment entries and general request.

Step 1. Login to your portal

Step 2. on the Search bar, type in "Item List"

Step 3. Click an Item that you want to have a specific amount.
Step 4. Navigate the "Item Price" and click the "+" button.

Step 5. a popup will appear. Enter the Price List available and the amount on the Rate Field. Click Save after entering the required data.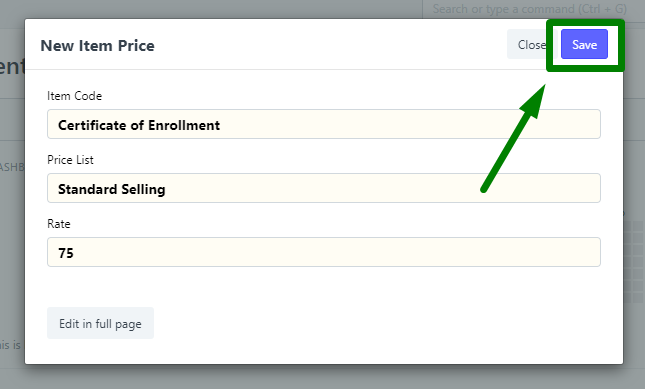 after Clicking "Save" you will be redirected to the Item Price List where you will see the details of the Item and its corresponding rate.
That's all for setting the amount for each item.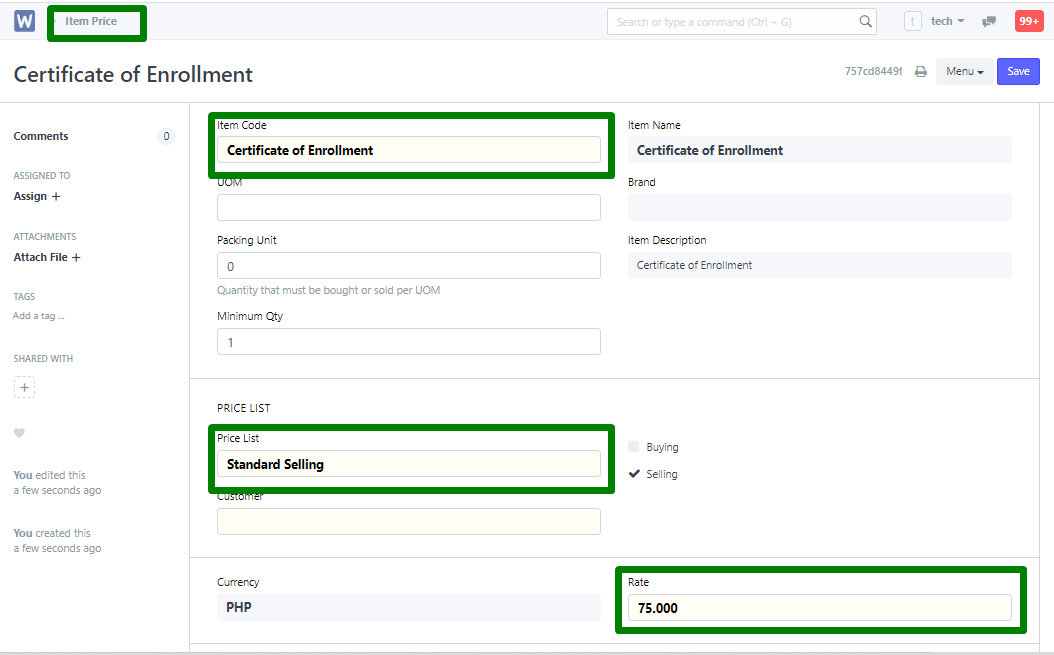 If you go to General Request and a client request for an item/document, the corresponding amount will also be displayed.