Follow the steps below to setup the transmuted grades.
STEP 1:
Login to the portal.

STEP 2:
On the search bar above, type in "Transmuted Grade List" and click Transmuted Grade List from the options below.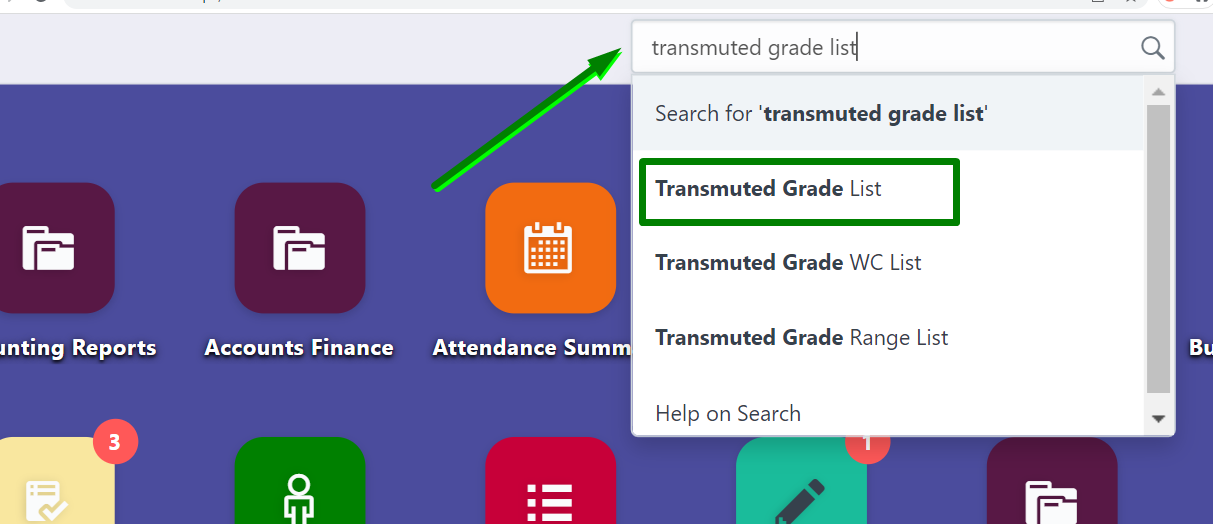 STEP 3:
You will be redirected to the Transmuted Grade List page. Click NEW to create transmutation of grades.

STEP 4:
Enter the title for the transmutation.


click Add Row to add in the range and the transmuted result.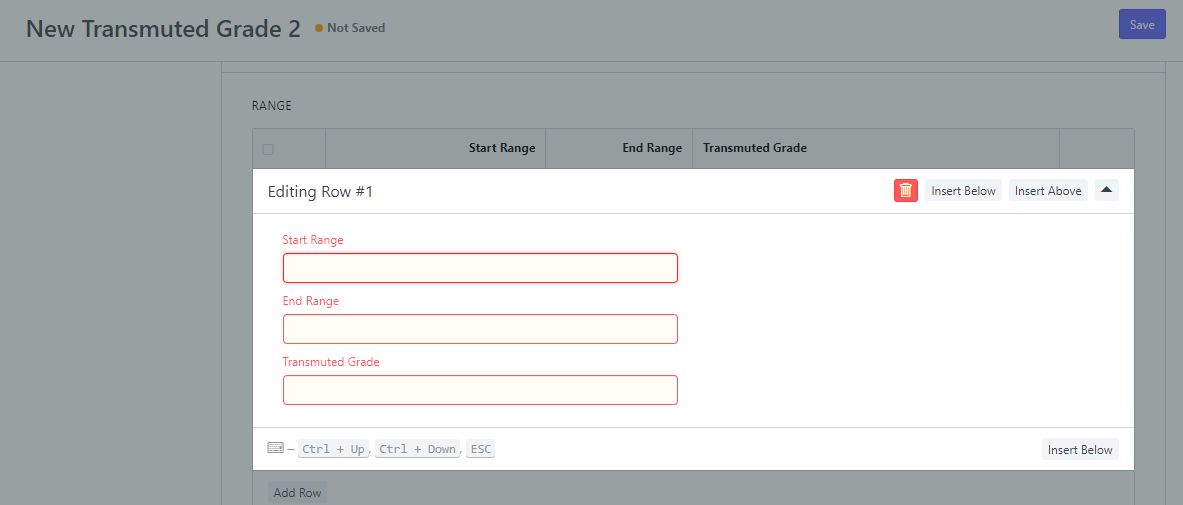 to add more values, continue adding rows by clicking the Add Row button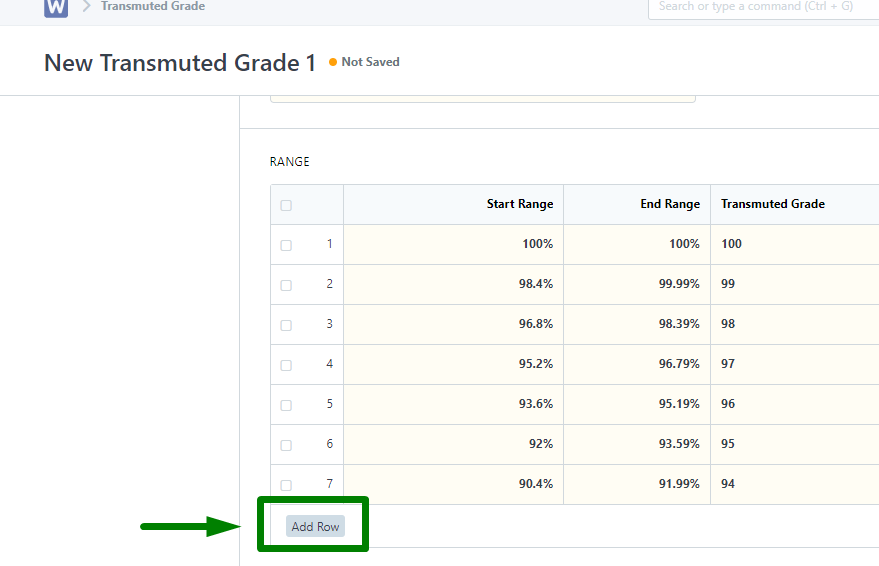 STEP 5:
once done, click the Save button.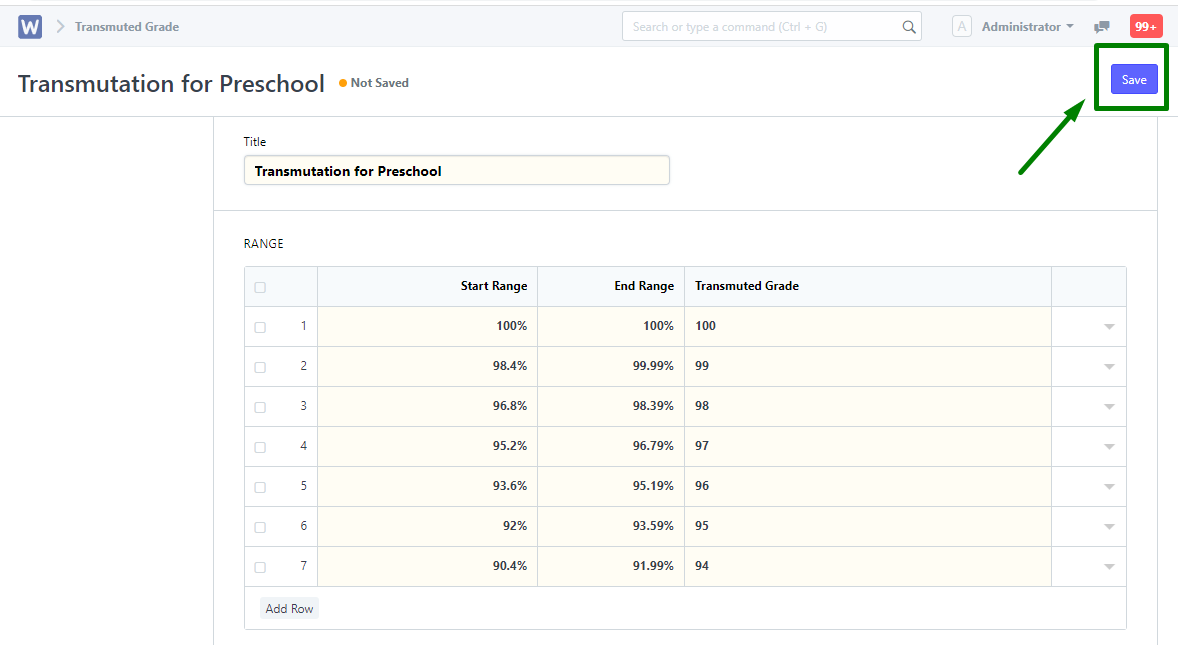 Once done with setting up the transmutation, the following steps must be followed to enable using the transmuted grades.
STEP 1:
Go to Grading Settings, search "Grading Settings" and click the result with the same input.

STEP 2:
Scroll down to TRANSMUTATION TABLE once redirected to the Grading Settings page.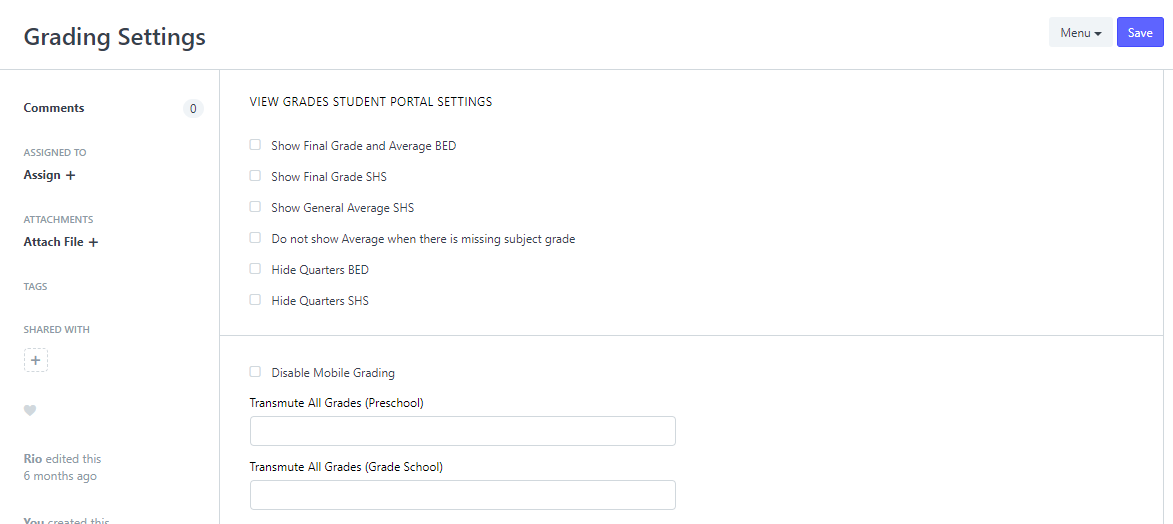 STEP 3:
To apply the transmutation, select and click the any of the Letter Grade fields from Preschool to SHS.

After clicking the field, a selection will be displayed containing the transmutations that was set.


STEP 4:
Select the title of the transmutation you want to apply by clicking.
The transmutation will be set afterwards on the field.

STEP 5:
Click Save button to finalize the setup.


NOTE: the same steps can be followed for the other departments such as grade school, junior high and senior high.