Users can now choose what school year and semester they can enroll a student.
These steps are for schools that opened multiple School Year and Semester for their enrollment.

For example, a school uses both semester and school year for summer with school year, 2020-2021 and 1st semester with school year, 2021-2022.
Users need only to select the corresponding semester and school year on the Enrollment Ledger applicable to the student.
---
Follow these steps for the updated Enrollment Ledger process.

Step1: When creating a new ledger, you will see a field for Enrolling For Semester and School Year.

Step 2: Click on the field to see the list of semester and school year.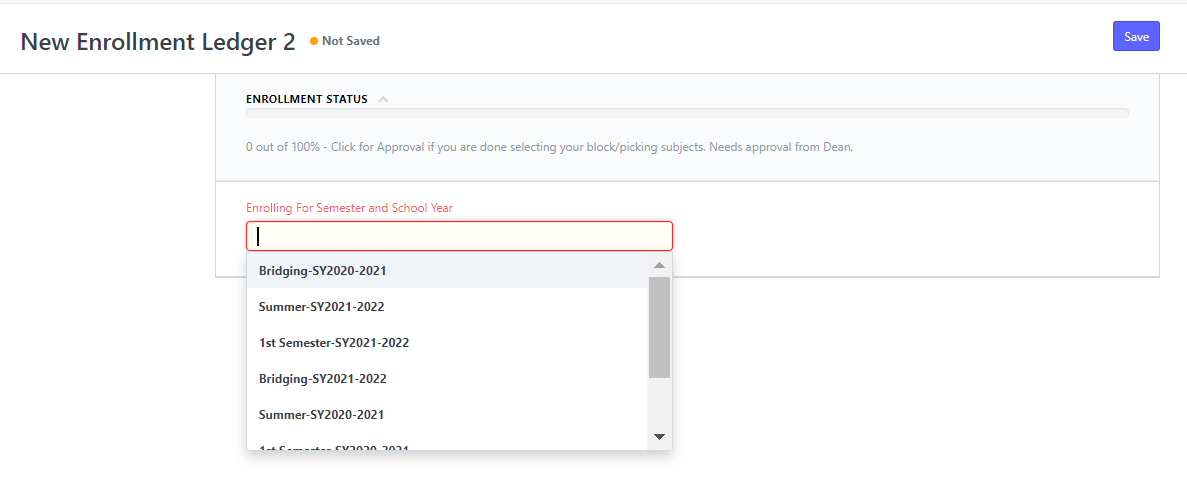 Step 3: Once you selected the semester and school year, you can now proceed to select a student under that semester and school year.
All the details of the student will be filled automatically on the Enrollment Ledger section for Student Info.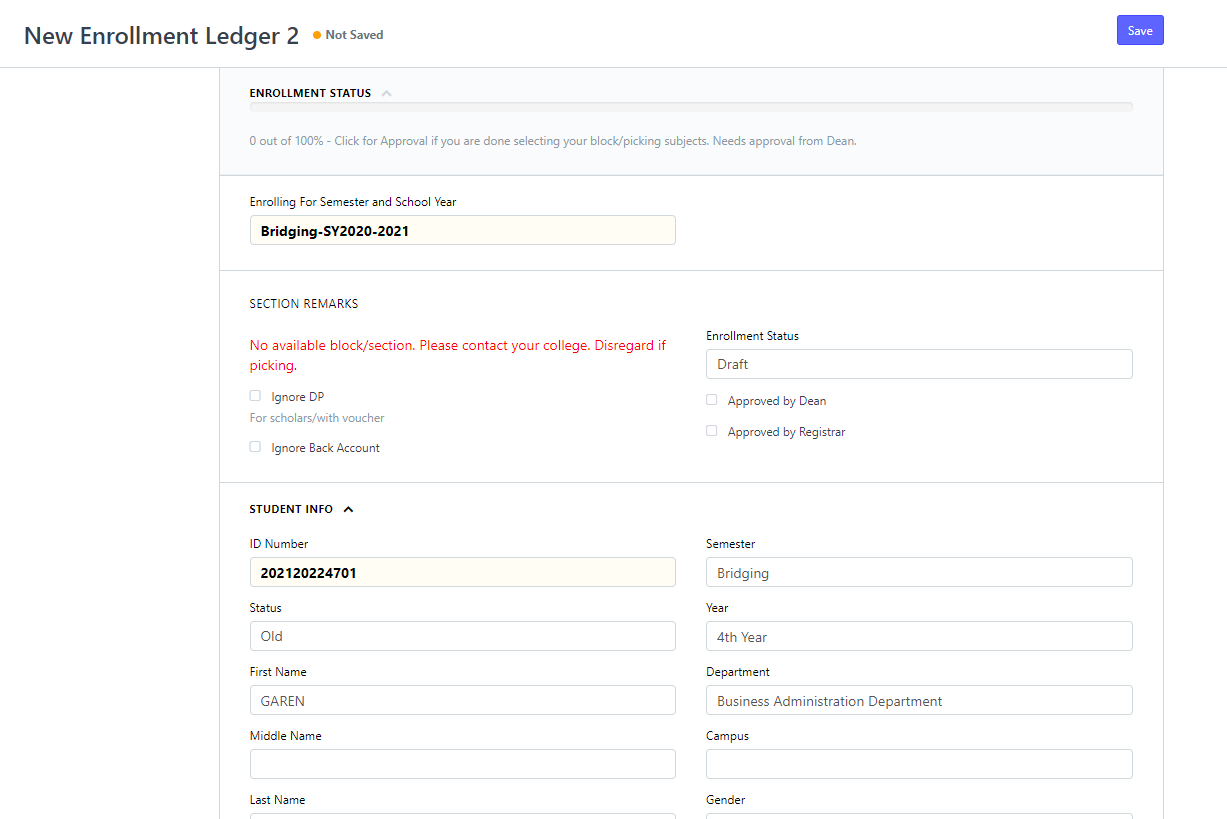 Step 5: You can now proceed to tag the section of the student and submit the Enrollment Ledger.