To use and do Transaction with Wela Payment, follow these steps below.
STEP 1:
Open Google Play Search for Wela Mobile Payment.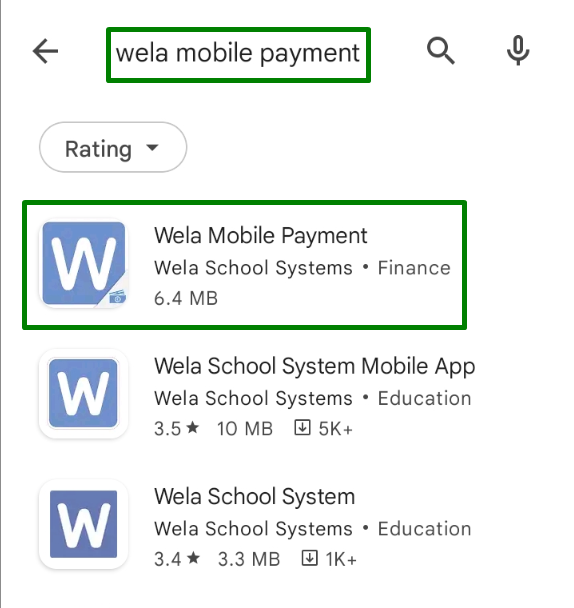 STEP 2:
Click Install.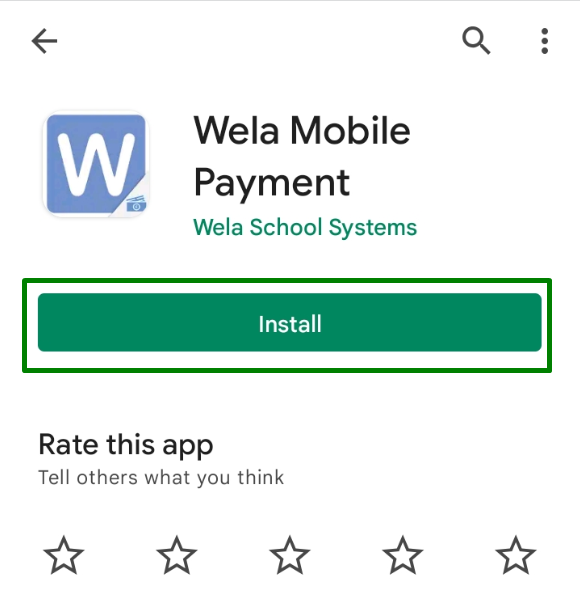 STEP 3:
Open the app and enter the School URL and click the Save button.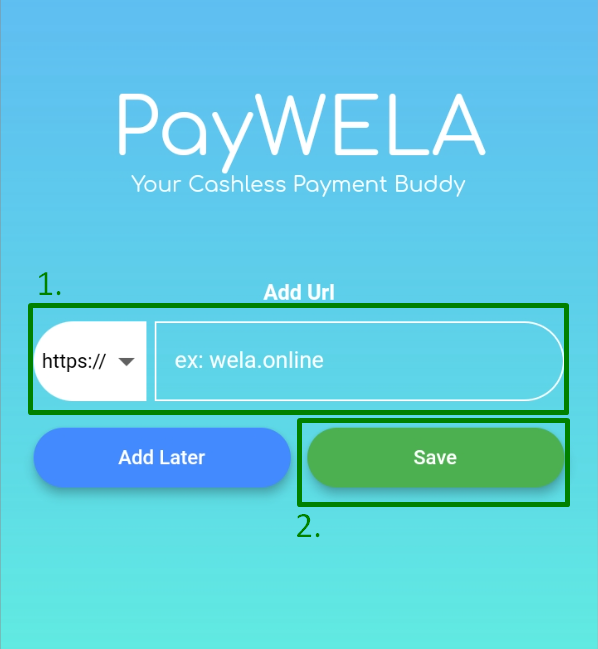 after clicking save, a keypad to enter amount to pay will be shown.
STEP 5:
Enter the amount to pay.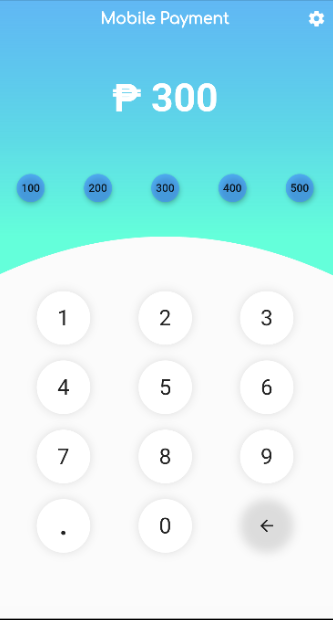 STEP 5:
The payer (student or teacher) need only to tap their ID on the RFID Scanner attached to the phone with the app.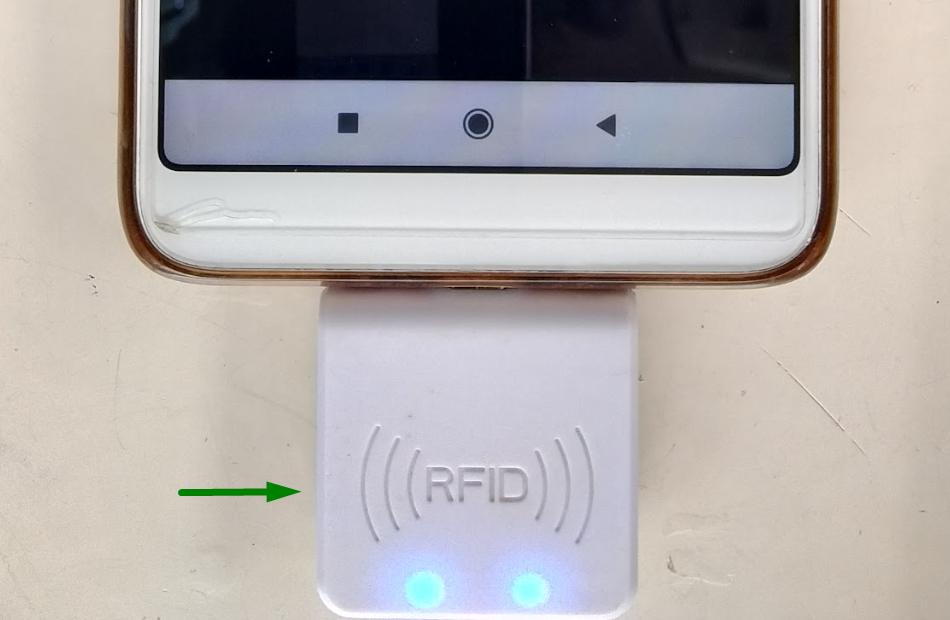 STEP 6:
after tapping, a confirmation prompt will reflect. Select any of the options below to choose what the payment is for.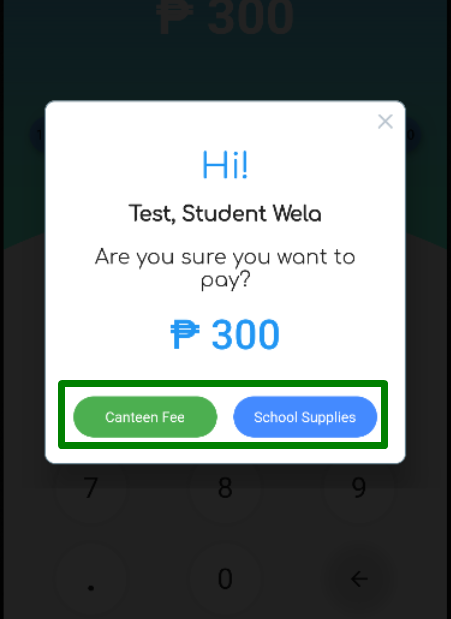 once an option has been selected, a confirmation will be displayed.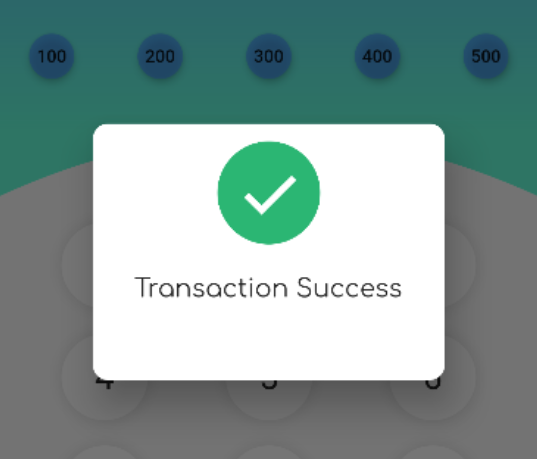 ---
The student, parent or teacher will receive a message confirmation for their transaction.