1.Company Account Defaults
Some of the following accounts will be set by default when you create a new company, others can be created. The accounts can be seen in the Chart of Accounts. These values can be changed later on if needed.
Default Bank Account
Default Cash Account
Default Receivable Account
Round Off Account
Round Off Cost Center
Write Off Account
Discount Allowed Account
Discount Received Account
Exchange Gain / Loss Account
Unrealized Exchange Gain/Loss Account
Default Payable Account
Default Employee Advance Account
Default Cost of Goods Sold Account
Default Income Account
Default Deferred Revenue Account
Default Deferred Expense Account
Default Payroll Payable Account
Default Expense Claim Payable Account
Default Cost Center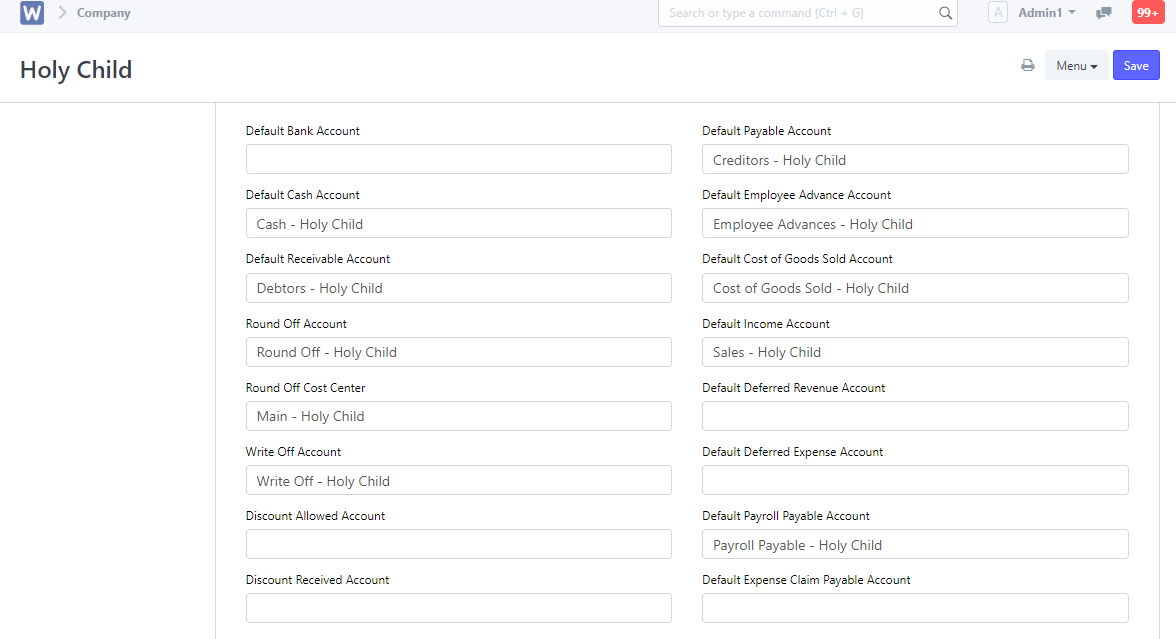 2. Item Account Default
In this section, you can define Company-wide transaction-related defaults for this Item.
Default Expense Account: It is the account in which cost of the Item will be debited.
Default Income Account: It is the account in which income from selling the Item will be credited.
Default Cost Center: It is used for tracking expense for this Item.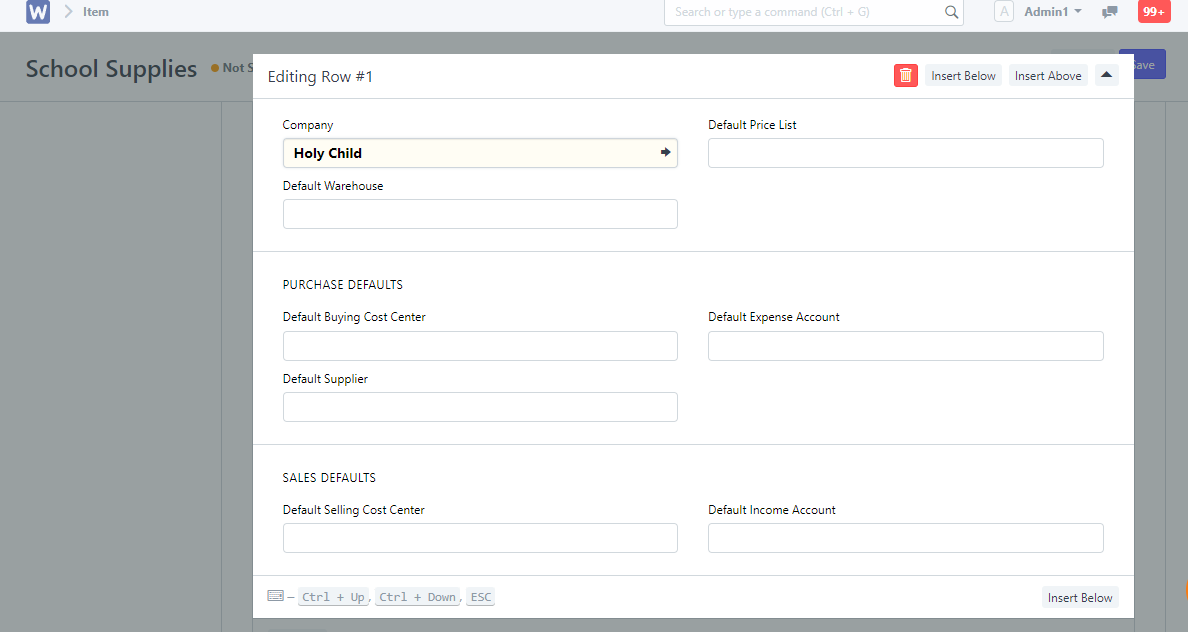 Default Account it is the general account of the item in which cost of the item will be debited