Step 1. Click the icon Enrollment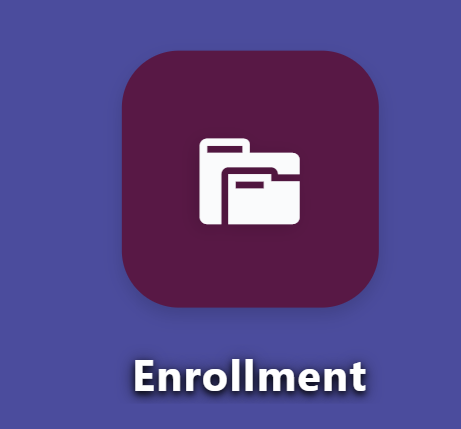 Step 2. Click Enrollment and Promotional Report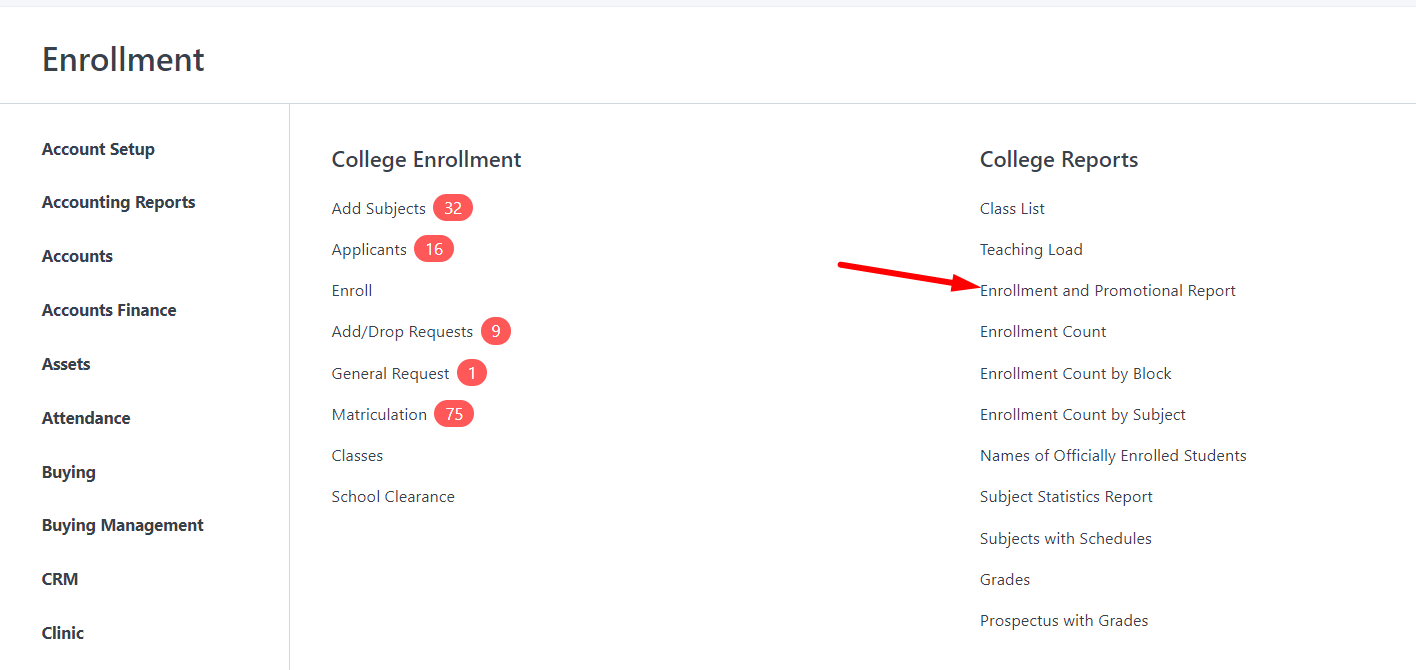 Step 3. Fill in the boxes with the information needed,  and in the type of report you can choose either Enrollment or Promotional Report.


You can filter the report by Department, Course, Year Level, or Gender. You can also show the department, number, and email of students by clicking the checkbox.

Step 4.a. PRINTING
To print just click the Menu drop down and click print and click submit. You can also add your preferred letter head by checking the With Letter Head checkbox.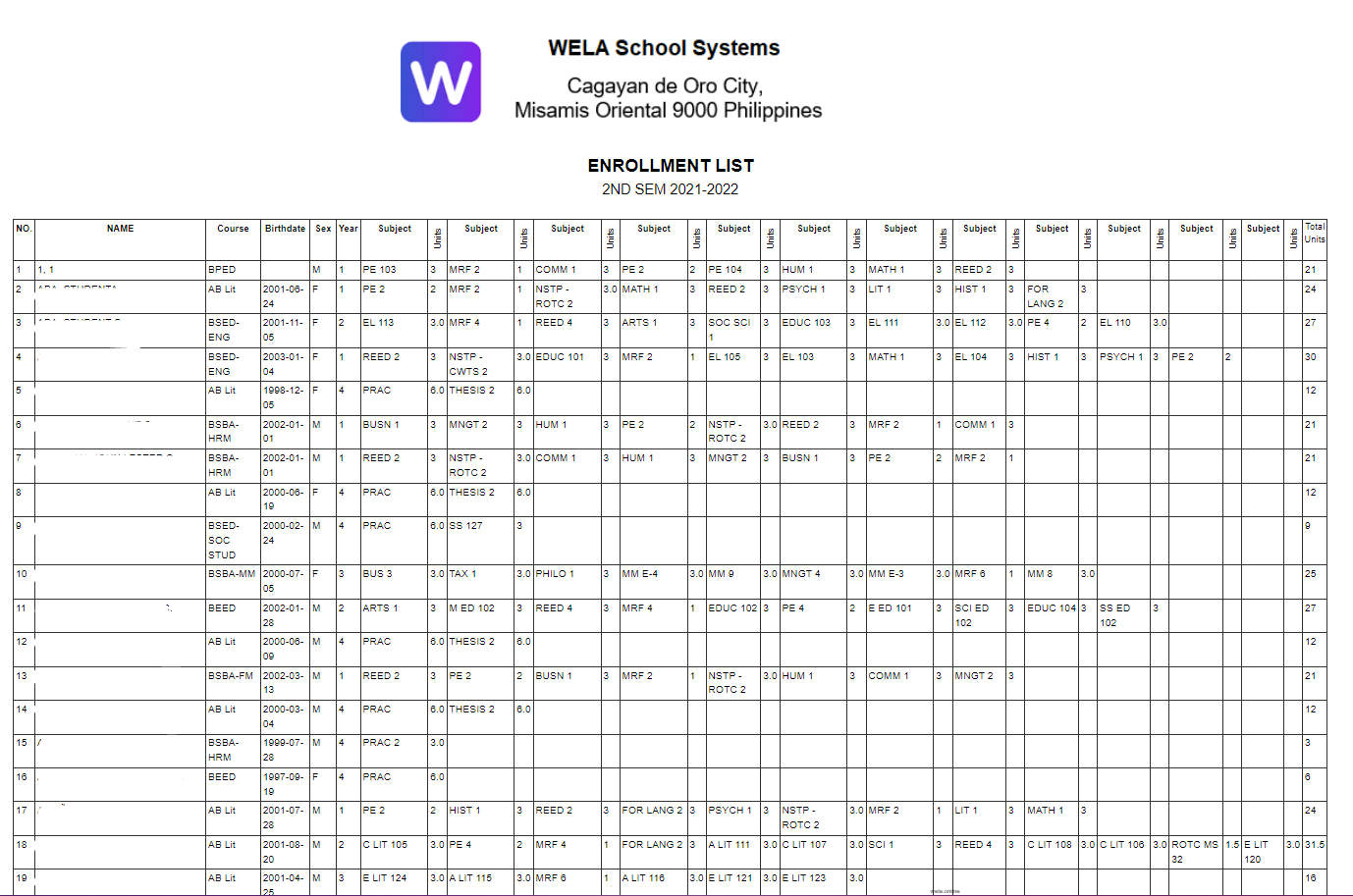 Step 4.b. EXPORTING
To export to Excel, just click Export then click Download.